This post may contain affiliate links. Read my disclosure policy here.
Jessica Streit, 5 Minutes for Mom contributor, is here to share her insights into Nucopia Postnatal Wellness through this post and giveaway. While we were compensated to write this post, our writers views and opinions remain her own.
When my second son was born, I encountered a level of exhaustion that I never knew existed. I had a three year old, a husband who worked 50 or more hours a week, a dog who was struggling with the new addition and a newborn who wanted nothing more than to nurse non-stop.
I knew that I needed to maintain a well-balanced diet for my health and that of the baby I was nursing, however there were many times when sleep took a front stage to eating healthy. Nucopia Postnatal Wellness can help fill those nutritional gaps when a new mom is providing nutrition to herself and her baby.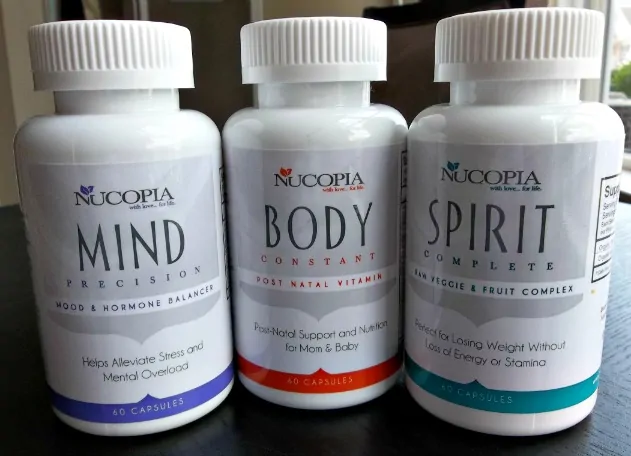 Body, Mind, Spirit
Nucopia Postnatal Wellness offers an all-natural postnatal vitamin supplement designed to provide moms (both veteran and new) with vital nutrients. They are made up of natural, non-GMO ingredients which are also gluten free and 100% organic.
The three components of these postpartum supplements provide the nutrition your body needs to make energy, to encourage healthy cellular growth and to provide a strong immune system. It also offers the proper hormone balance that all moms experience postpartum and throughout their lives.
 Balanced Nutrition
I eat an extremely healthy vegan and gluten free diet. I am always thinking about the high-quality food I put into my body. I feel comfortable using Nucopia Vitamin supplements because the ingredients are of the same high standards that I have for my nutrition. I have been taking them in the morning with my breakfast every day.
While it is too soon to see any changes in my health, I feel comfortable knowing that they may help balance my nutrition and energy levels during a very hectic and exhausting time.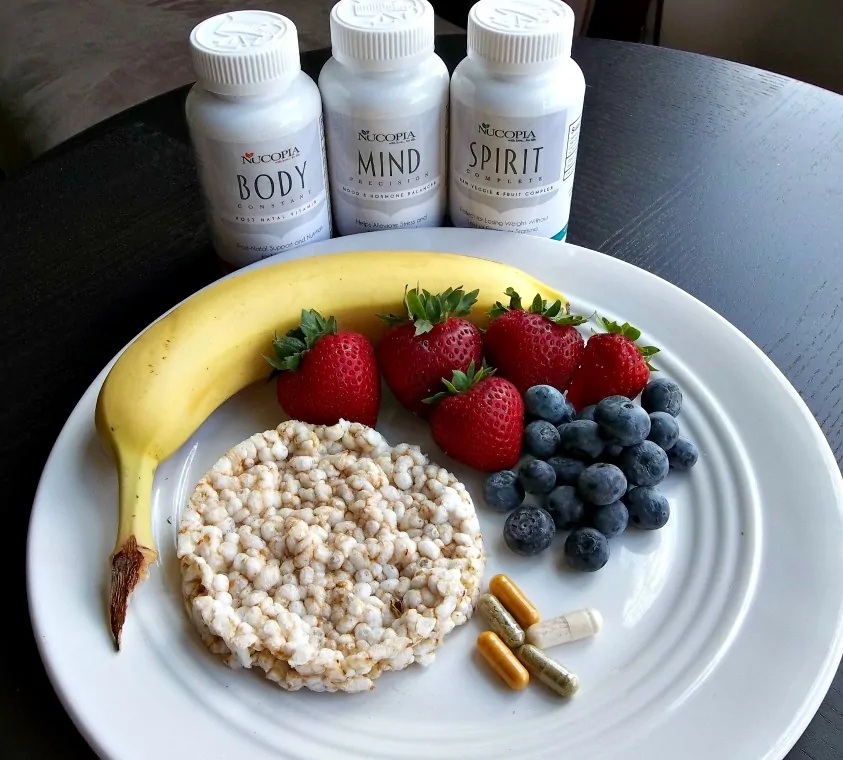 For more information about Nucopia Postnatal supplements you can find them on Facebook and Twitter.
 Enter to win
One lucky 5 Minutes for Mom reader will be receiving a Complete Nucopia Wellness Kit. Use the Rafflecopter form to enter this giveaway. New to Rafflecopter? Watch this 45-second video on how to enter!
Jessica Streit is a freelance writer and author of The Debt Princess. She shares her struggles with debt and the road to living a royal life on less.