This post may contain affiliate links. Read my disclosure policy here.
5M4M contributor Jennifer Donovan is here to share this giveaway with you. She was compensated to write this post.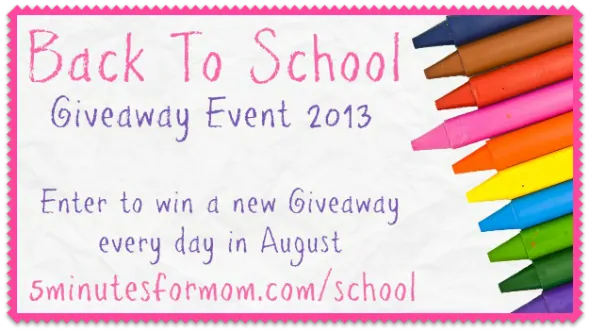 Just like mama birds who like knowing that their kids are all in the nest, as moms, we are happiest when our kids are safe in the home with us. I remember when I was pregnant, I was never in any hurry to birth my children. I knew that they were totally safe in my womb, just like those baby birds in the eggs. Once they come out, we have to try to analyze their needs and meet them. As they grow up, additional dangers face them, like physical harm, emotional distress and other failures (in addition to the many joys!).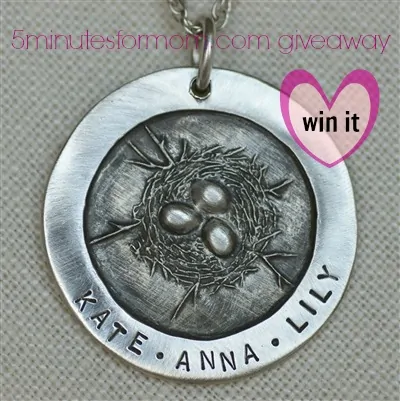 Going back to school is an additional stress that they and we must face. I'm at the age where many of my friends' children are leaving the nest, heading off to college, and my own daughter will be doing so in a few years. But even now, as I send her off to 10th grade and my son off to 4th grade, they are away from the nest for more hours than they are home.
The Nest Necklace is a great reminder that even when we've nudged our children out into the world in some way or another, that we are still family. This necklace is hand-stamped and customizable with 1 to 5 eggs, names, special words or poetry.
Win it!
One of you will win The Nest Necklace in sterling silver from Swoon Jewelry Studio and Hot Mama Designs. Use the Rafflecopter form to enter this giveaway. New to Rafflecopter? Watch this 45-second video on how to enter!
Be sure to visit the main Back to School post to find all of our Back to School related giveaways. You don't want to miss out on the amazing prizes.