This post may contain affiliate links. Read my disclosure policy here.
Now that Spring Break is over for many families and we are all back to the grind stone, the dinner time meal can go to the wayside. However, it has been discovered and proven that the family that eats together stays together. Recent studies have shown that families that spend more time eating their meals together and talking about their days, have less stress and find that the family unit is more closer than families that choose to eat dinner away from the table.
With that being said — many families feel like they just don't have time to provide a complete dinner meal. For many, it's easier to hit the drive thru or call and order dinner to be delivered than it is to make dinner at home. That is so not true! Here are 5 tips to help you create a quick and easy dinner menu that is not only good for you, but also will make your family think you slaved for hours!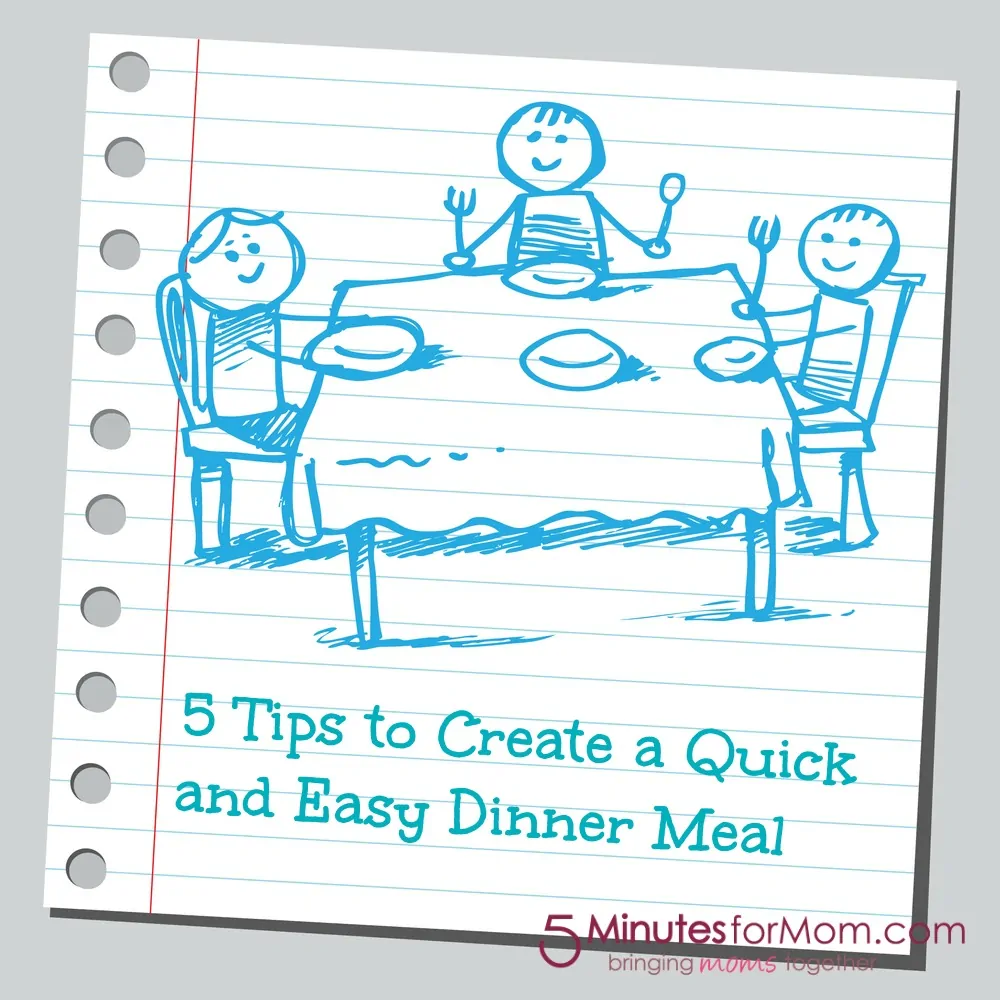 Choose foods that are quick and easy to make
There is nothing wrong with getting help from your freezer section. I used to be one of these ladies that felt like everything I made had to be from scratch. Then I started working from home and soon realized that I just could not cook like that all the time. Many of the items from the freezer section are not good for you. They are full of toxins and disgusting names you cannot pronounce. However, frozen products like Annie's pizzas are organic and can help you put a delicious meal on the table in no time!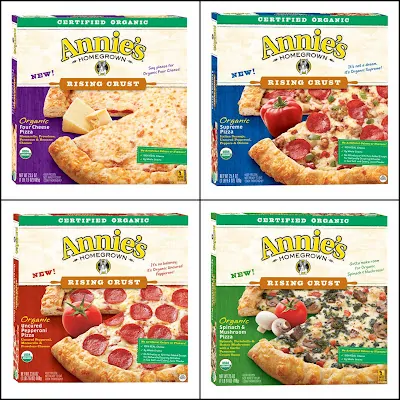 Annie's is " a leading provider of natural and organic alternatives to traditional comfort foods, catering to pizza fans and families who seek better-for-you options, but are not willing to sacrifice exceptional taste. Annie's pizzas are Certified organic, naturally rising crust made with 8g of whole grains, organic meats with no added nitrites or nitrates, 100% real cheese, and generous 11.5″ family size pizzas.
These pizzas are great for any family night meal. Not only will everyone in your house be excited for a delicious hot meal, but a family favorite like pizza is SURE to be a hit.
Enlist the help of the older children in your home
I have teenagers in my home, but when my kids hit the age of 11 or 12 years old, I made sure that I started teaching them how to cook. Now, when I am stressed for time and can't really get my family dinner meal going, my 15 year old daughter steps in and helps. She is a great asset to me and loves to cook. She has started preparing full meals on her own accord just to help out around the house. If you have older kids, now would be a great time to enlist their help.
Get younger children involved as well
Younger kids can set the table for you, pull out condiments out of the fridge, or you can even enlist their help in preparing a salad. Have them rip the salad leaves, add the croutons and cheese. Once you get the tomatoes chopped, hand them over and let the little ones add them to the salad as well.
Create a menu plan
Nothing has helped me more than creating a menu plan. When I make out a menu for our family, not only does this help me prepare, but it also allows my kids and husband to see what we will be making for dinner. I can shop and get everything I need in one moment. There is nothing like going to make a delicious meal, only to find you are out of something.
Batch Cooking
One of my favorite methods of preparing food is batch cooking. On a day when I find I have time to fix a casserole, I will usually make two. This allows us to have a meal already complete. I just need to pop it out of the freezer and put it in the oven to cook. All the prep work has been done for me already. Batch cooking can be done in one day or you can spread it out over a few days. Some ladies do this for an entire month, but I have just not been that productive yet.
Now that you have a few tips to help you create a delicious dinner meal for your family, visit your local market and grab a few Annie's pizzas and have dinner on the table in just a few minutes. While you are at it, grab this coupon for up to $2.50 off.
There are four great varieties to choose from:
Uncured Pepperoni Pizza is made with pepperoni free of added nitrates or nitrites and 100 percent real, rBST-free+ mozzarella and provolone cheeses.
Four Cheese Pizza offers a delicious combination of mozzarella, provolone, parmesan and romano cheeses.
Supreme Pizza serves up a hearty helping of Italian sausage, uncured pepperoni, roasted onions, roasted red bell peppers and green bell peppers.
Spinach & Mushroom Pizza, perfect for veggie lovers, features Annie's signature garlic parmesan cream cheese with spinach, Portobello and button mushrooms and diced tomatoes.
Which pizza flavor do you think would be your favorite? What tips do you have for creating a yummy dinnertime meal for your family?
This post is part of a promotional campaign with Annie's. All opinions listed are my own.