This post may contain affiliate links. Read my disclosure policy here.
Last year, my husband and I took the teens from our church to Florida for a week long trip at the beach. It was the first time I had ever been, and I fell madly in love with everything about it. The smell of the ocean, the beautiful blue hues, the white sandy beaches –there was just something so calming about the atmosphere.
I wanted to capture that same feeling in one of the rooms of my home. Since my bathroom was completely blank, I decided to start there. I live on a budget, so I had to find a way to create that wonderful beach feel without going over my budget.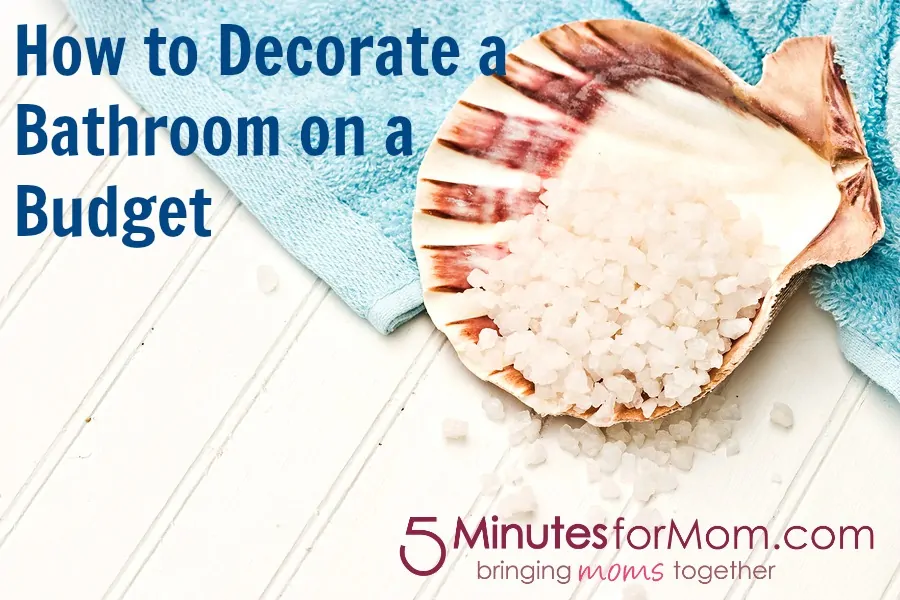 How to Decorate Your Bathroom on a Budget
Paint: One of the first things you can do is start with paint. A fresh coat of paint will do wonders for sprucing up a room. I am a deal shopping fanatic, so I almost never buy my paint right off the shelf. I look in their wrongly mixed color section first. The reason is simple — most cans are marked down 50-80% off the retail price. I was able to grab a gallon of paint in a very beautiful blue color for only $11. This can of paint normally runs around $45 Higher end paint means less coats on the wall.
Nature: When you are decorating a bathroom, think of the natural objects outside you can use. Since I was creating a bathroom with a beach feel to it, I decided to bring home some sand and shells from the ocean. If you don't have that option, try some other things like visiting the lake and getting neatly colored rocks or driftwood. These always make great decorations.
Canvas Wall Hangings: My new favorite home decor is photo canvas wall hangings. These are a very inexpensive way to dress up your bathroom, or any other area in your house, without breaking the bank. In fact, we took a group photo on the beach while there. All the way home, all I could think about was using that photo as the centerpiece for decorating my bathroom.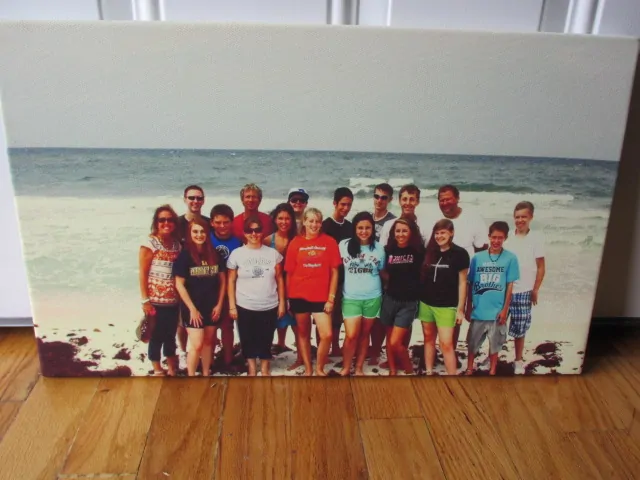 These photo canvases are absolutely gorgeous and are so well put together. Ordering the product from the company was simple and easy. Within just a few short days, it arrived to my home in excellent condition. It is well packed for shipping, so there is no chance of it getting damaged.
You can choose to order one print like I did above, or you can create a montage of portraits for your wall. They also have a canvas pop art service available, which is great for those teens who like funky photos!
Each canvas, when ordered, is numbered for accuracy and to make sure that you receive the best product that could be produced.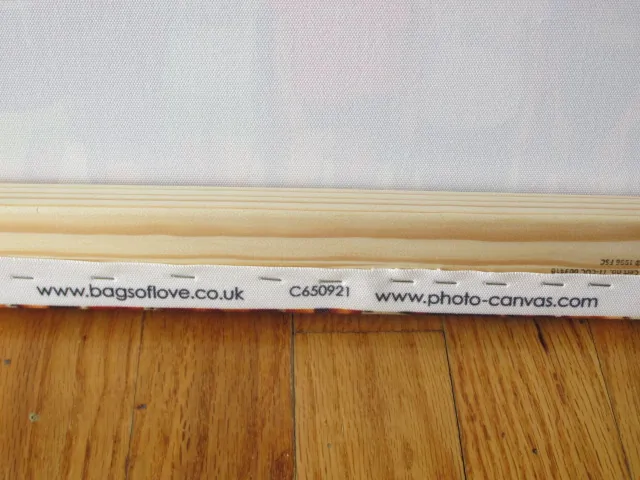 I am so glad that I now have my gorgeous beach bathroom.  By the time everything was said and done, I probably spent about $50 out of pocket for decorations. It's absolutely what I had envisioned. The only problem is — now I have to do it all over again since I am moving. That's okay though — that just means I get to hunt for new bargains. A girl can never find too many bargains.
What is the cheapest you have ever decorated a room in your home? What tips do you have to offer?
This post is part of a promotional campaign with Photo Canvas. All opinions listed are our own.