This post may contain affiliate links. Read my disclosure policy here.
Wreaths are one of the most welcoming decors on the market. I love decorating my door every year. Not only are wreaths warm and welcoming, but they are also a fun way to be festive and celebrate different holidays throughout the year.
However, it isn't necessarily cost effective to have a different wreath for each holiday, so I set out to make one simple wreath that could be altered to match any season.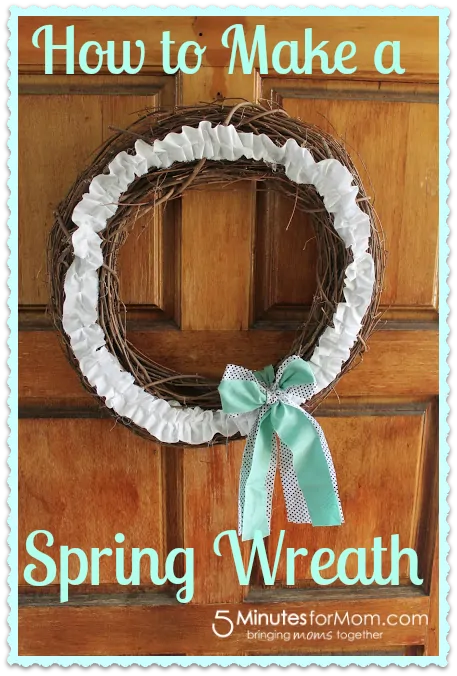 The materials you will need are:
1 Wreath (I used a grapevine wreath, but many types would work fine).
fabric (1/4 a yard would be plenty)
hot glue gun
sewing machine/thread
Accessories: scrap fabric, buttons, etc.
I bought two grapevine wreaths on sale with a coupon at Michael's a few years ago.  I began with one of those wreaths as a base.  I added a fabric ruffle, because ruffles are a fun, yet simple way to decorate.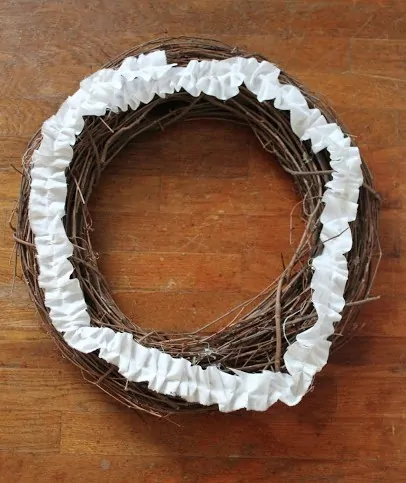 How to make the ruffle
To make the ruffle, cut a strip of fabric that is approximately twice the circumference of your wreath.
Then, using a sewing machine, sew a line straight down the middle.  While sewing, bunch up the fabric as it reaches the foot.  This is what creates the ruffle.  The closer together you push the fabric, the rufflier it will be.
Once you are finished sewing, place the ruffle on your wreath to see if you need to cut off any excess fabric length. Using a hot glue gun, glue the ruffle to the wreath at various points.  I didn't glue the entire length of fabric in case I want to remove the ruffle someday.  Instead, I merely glued at enough points to keep a circular shape going.
Your wreath is now ready to be accessorized however you desire. For me,  I decided to add a shabby bow.  I cut two strips of fabric the same length, but different widths and tied them in a bow onto the wreath.  I did not glue, so that I could easily change the wreath by using different fabric or something other than a bow. If you did not want to use a bow, you could use buttons, fabric flowers, or anything that you liked.
How to add a touch of Easter or Spring to your Wreath
To add a touch of Easter and Spring, you could add a rabbit silhouette.
Find a silhouette you like on google images. Right click to save to your computer. Open up a word document and insert the image. Size the image as you like.  Print (cardstock works best to keep the silhouette firm). Cut out with scissors or an etching knife. Tape or glue to the wreath. I used tape in order to be able to easily remove the silhouette.
There you have it.  A simple, inexpensive, and versatile wreath for Spring.  Change it up for each holiday of the next few months or leave it neutral.  The possibilities are endless!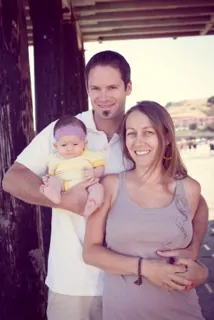 Jenny blogs at www.livingthesweetstuff.com where she writes about her life as a wife, mama to one baby girl, and an avid crafter.  She enjoys living on the central coast of California and soaking up as much sunshine as she possible can.