This post may contain affiliate links. Read my disclosure policy here.
I love to cook and bake.  I love the way homemade food tastes, and I'm doing my best to pass that love to the wee ones.  And right now, it's working.  I do my best to ensure that cooking isn't just drudgery and a chore but something they can have fun with and look forward to.  Super-Duper Cupcakes: Sweet and Easy Cupcake Decorating was a perfect break from learning things like mashed potatoes and browning ground beef, much as Mister Man has enjoyed those lessons.
When we invited a friend and her daughter over for dinner, we immediately agreed that the kids would make dessert for us – with our supervision.  The kids all thought this was a brilliant idea, and there was a heated debate over what cupcake design to choose.  There are so many in Super-Duper Cupcakes.  I leaned towards Delicious Daisies while Mister Man wanted to create Swimming Fish.  In the end, both of those were rejected, along with Racing Cars and the Moonlight Kitty in favor of something that allowed the kids to express their own personalities.
They decided to go with My Shining Star on a Deep Dark Chocolate cupcake.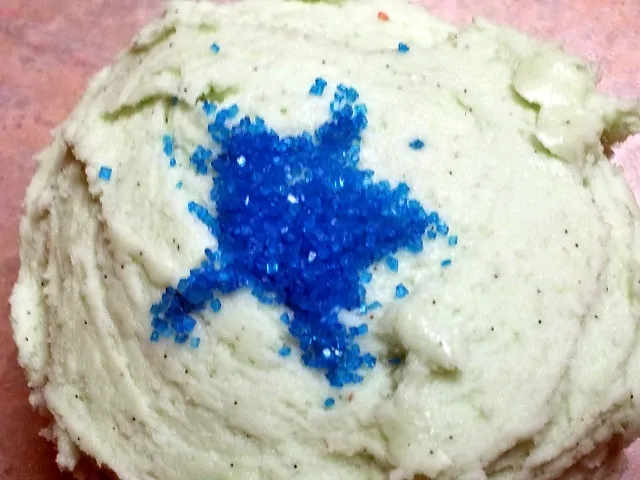 Of course, before we got to that point, we had to actually make the cupcakes themselves.  The children took turns adding the ingredients, and they learned important things like why you alternate milk and flour in making cakes and why you scrape down a bowl.  I'm just proud that they managed to crack the eggs without getting any shells into the batter and didn't fight over whose turn it was to add the next ingredient.
Cooking together helps with so many skills from sharing to social interactions to math (especially those pesky fractions) and reading.  I loved how they worked together and then had the patience to wait for the cupcakes to finish baking and cool before we decorated using ideas from the book.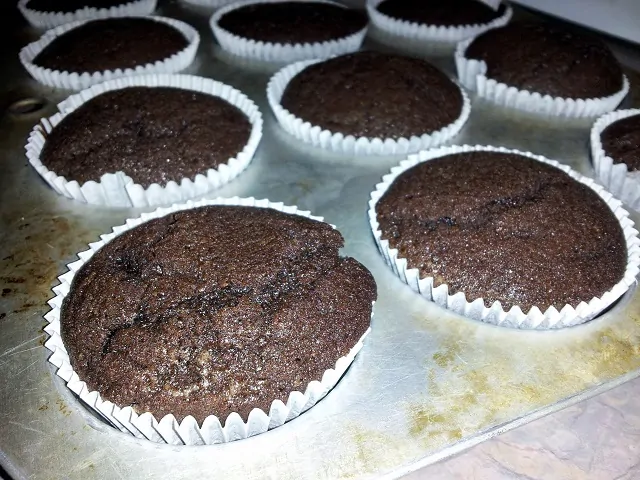 When it was time to decorate, I appreciated how the cookbook gave us a model but then freedom to work within the model to get creative and express their personalities.  After making their own star shaped cookie cutters (because sadly, mine were too big), they decided that they wanted to make other shapes, too.  So we ended up with Puffle cupcakes and Pac-Man cupcakes, too.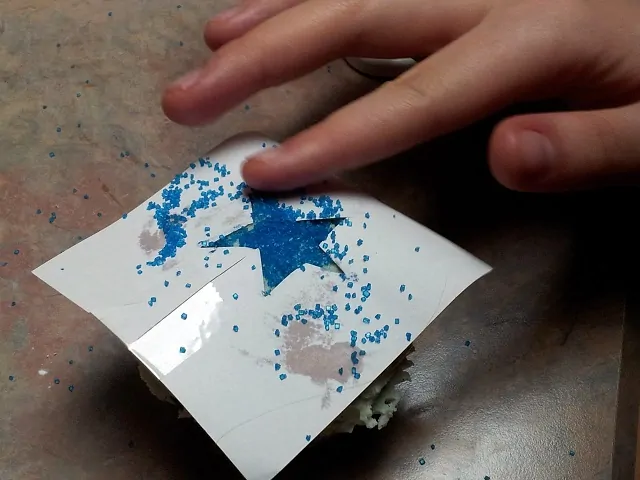 They were so excited that they figured out how to do this all on their own and they were so proud to eat their creations and have us share in their celebration.  This is what food is about – the celebration and enjoyment with friends and family.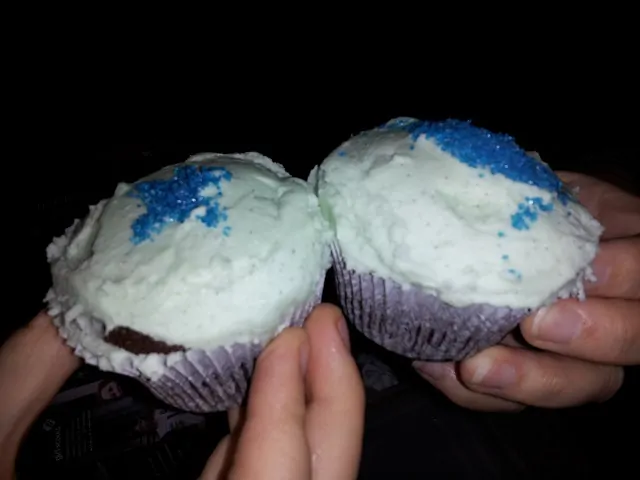 We're already planning our next get together to make another dinner with our friends.  And this time, we're going to be a little more adventuresome with our decorating now that we've gained some confidence.  I'm pretty sure that Delicious Daisies received the most votes, so I've added mini marshmallows and chocolate candies to my shopping list.
See more details in my review of Super-Duper Cupcakes at 5 Minutes for Books.
You can enter to win a copy of this book. Just follow the instructions in the rafflectoper below and see how you can earn several entries (including by leaving a comment on the companion post at 5 Minutes for Books.
Written by staff 5 Minutes for Books contributor: Regardless of the occasion, Michelle is always looking for an excuse to cook or bake, and maybe she can start to make things look pretty instead of just being tasty with some of these ideas.  See what she's cooking up on her blog Honest & Truly! or follow along with her on Twitter where she is also @HonestAndTruly.