This post may contain affiliate links. Read my disclosure policy here.
While in L.A. for the premier of  Oz the Great and Powerful, we were again surprised with another special interview with Tom and Tony Bancroft, the talented twin brothers behind the beautiful animation and art in Mulan and Mulan II.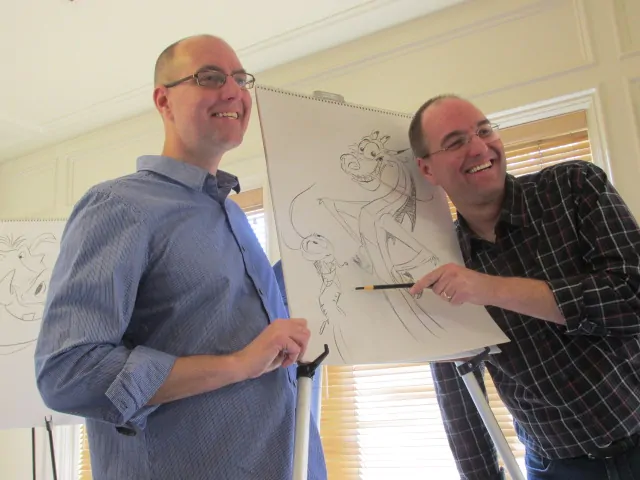 While we waited for them to arrive, we were treated to a Chinese lunch, Mulan style in the Hyperion Bungalow on the Disney Animations Studio lot! I am a lover of all things Chinese food, so I was quite excited. What was even more exciting was being told that the very building we were having lunch in was at one time Mr. Walt Disney's office. That was quite the surprise.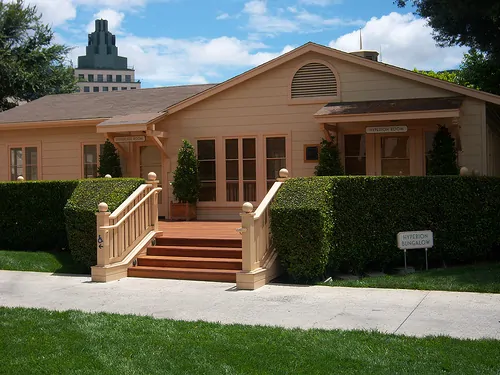 Photo credit
Right from the beginning when the twin brothers walked in, I felt like we were good old buddies that had come to sit and chat about characters that were fun drawing. I loved how each of them took turns drawing, while the other one did the talking.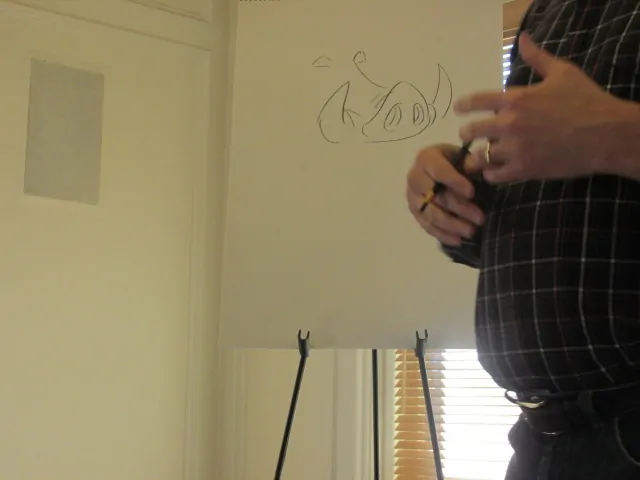 Tom and Tony both attended CalArts where they applied for an internship in 1989 with Disney that led them to the MGM Studios in Florida. During that time, The Little Mermaid was being created and filmed. Being at Florida did not allow them to both be able to do much animation. The Florida crew was a small tight knit family that they were working with at the time, so Tony decided to go back to California and apply to work there as an animator. From this move, he was offered to supervise the animation of Pumba, our favorite warthog from Lion King.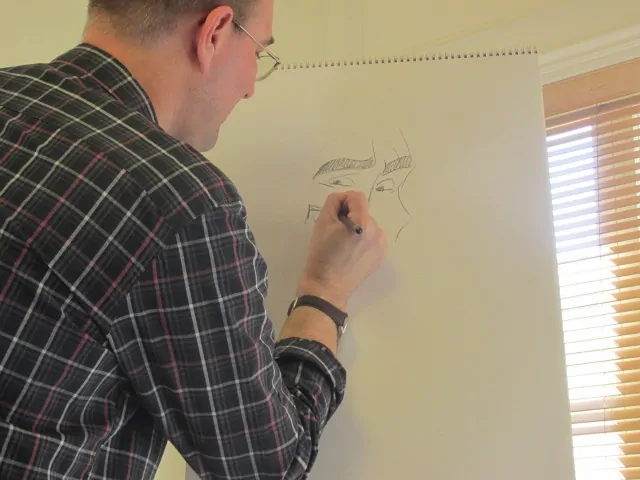 Because of his great work with The Lion King, Tony was given a chance to work with his twin brother on Mulan. Tom had already been working on Mulan in the Florida studios, but now with 3,000 miles separating them, they were still able to work together thanks to animation and a great director.
Tony stated that animators are much like actors in that they are cast for movies. From what I gathered while they were talking, you had to have a love for the story, the right skills set, and could really visualize the characters so that you, as the animator, could bring them to life on the screen.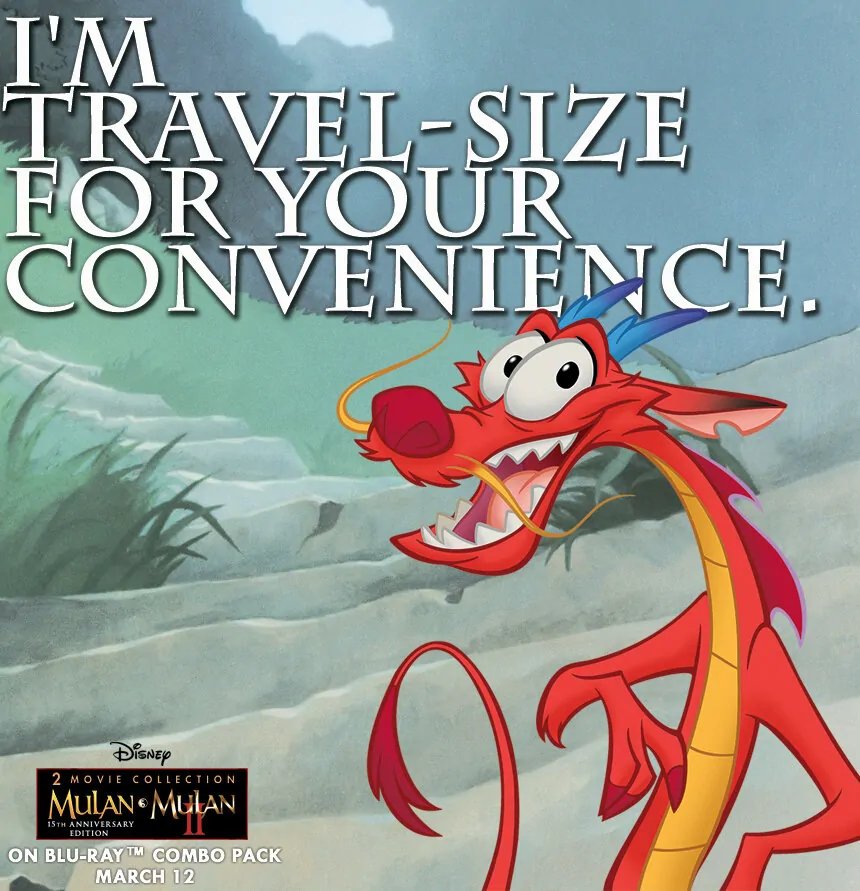 Mushu is everyone's favorite character from Mulan. Eddie Murphy (who is the voice of Mushu) came on early on in the beginning when Mushu was being created. Because of Tony's love of Eddie's role in Beverly Hills Cop, he felt that the energy he portrayed on screen there would really bring Mushu to life.
In fact, the two actors who were being debated on for Mushu's part was Eddie Murphy and Richard Dreyfuss. Which do you think would have made a better Mushu? For me, it's Eddie! He does an awesome job displaying his comedy through the characters on screen.
During the time that Mulan was being created, Disney was in full princess mode. The directors and team on Mulan wanted to show a different kind of princess to the world — one that didn't need a tiara, but was still just as much as graceful, strong, and courageous as Cinderella might have been.
Mulan believed in herself and really knew where she was going in life. She is a different kind of Disney heroine. Almost all of the other heroines in the Disney movies came to themselves through outside influences, but not Mulan. Her personality, drive, and character stays consistent all throughout the whole movie. To me, Mulan is the one Disney heroine that I would like to be most like.
After the interview with the Bancroft Brothers, they gave each of mom bloggers a sweet surprise! A personal drawing of Mushu — and they went around the room and signed each one. Such a sweet and wonderful gift from two amazing animators.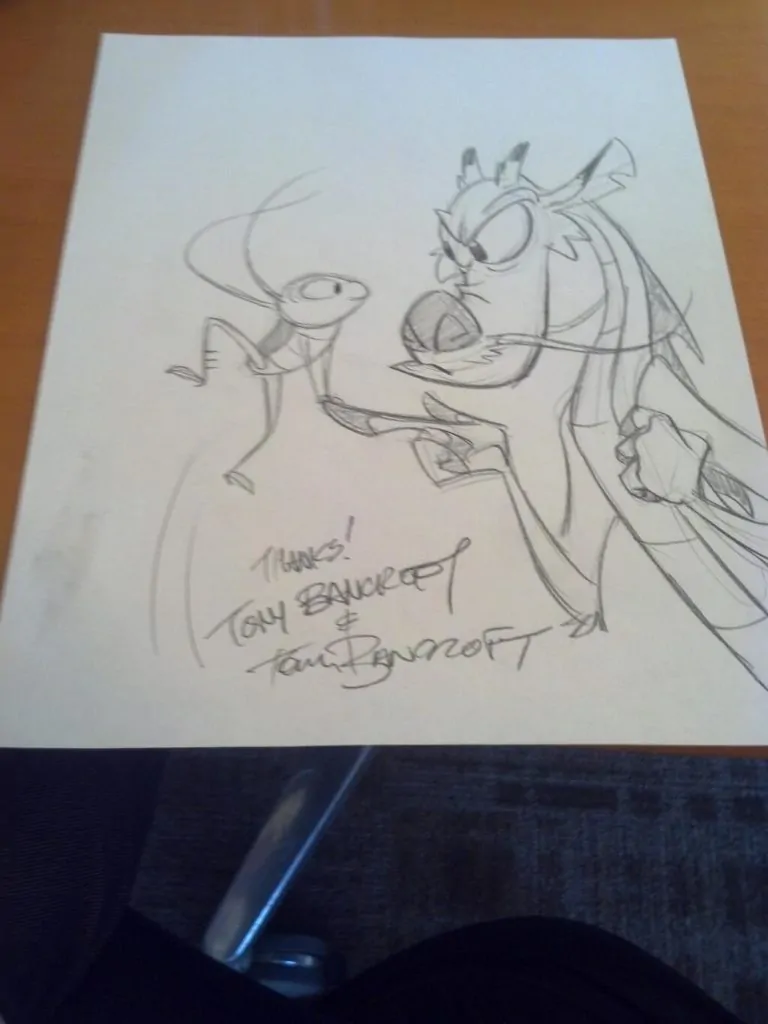 The 15th Anniversary Edition of Mulan & Mulan II in one combo pack
Celebrate the 15th anniversary of Disney's critically acclaimed masterpiece "Mulan" with this sensational 2-Movie Collection – presented for the first time in Blu-ray™ High Definition. Mulan's triumphant tale of honor, courage and family pride shines brighter than ever with new digitally mastered picture and sound!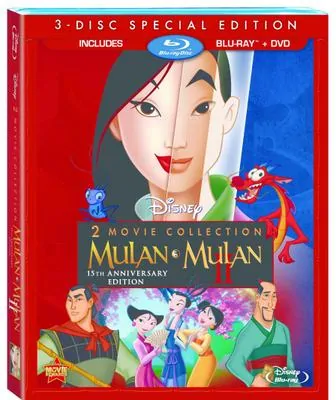 Disney's original animated classic magically transforms an ancient Chinese legend into a spectacular motion picture event. Relive all the wonder and excitement as Disney's most courageous princess breaks tradition by joining the Imperial Army accompanied by her hilarious guardian dragon, Mushu. 

The adventure continues in "Mulan II", as newly engaged Mulan and Shang journey to a distant city in a valiant quest to save their beloved empire. Families will adore these two extraordinary films on Disney Blu-ray.
This wonderful combo pack hits the store shelves on March 12th, so be sure and get yours before they are gone.
Which character in Mulan and Mulan II is your favorite?
I was provided an all expense paid Disney trip where I was able to complete this interview. All opinions listed are my own.