This post may contain affiliate links. Read my disclosure policy here.
January 17th cannot get here fast enough. All my life I have wanted to see the Harlem Globetrotters in action. I grew up watching them on television, and I even remember the Scooby Doo episode where they were turned into cartoon characters. Do you remember that episode? Man, I feel like I am 6 all over again!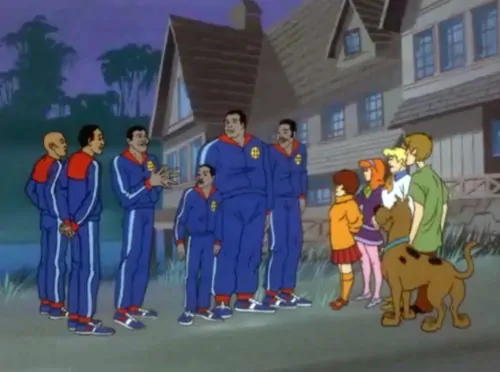 Of course, since my day, some of the players have changed, but their fun basketball skills have never changed. I cannot wait to go see them in person, and the best part — they will only be about 30 minutes from my home.
Are the Harlem Globetrotters coming to your area?

"The Harlem Globetrotters love seeing families laugh together during our games, and would love to see your family when we come to a city near you.  If you're looking for an awesome event the whole family will enjoy, get your tickets to the Harlem Globetrotters "You Write the Rules" tour.  Your family's smiles will start before you even get to the game because this year, your family can vote at harlemglobetrotters.com, and decide rules for the game like two balls in play at the same time that could affect the final outcome. After the game, Globetrotters will stay on court to sign autographs and take photographs with your kids.  The only thing better than finding an event the whole family will enjoy, is getting a great deal on it.  Save $7 per ticket* by using the promo code "TOGETHER".  Get ready to experience a show your family will remember for a lifetime!  *Discount available on select ticket levels"
So will you be attending a Harlem Globetrotters game soon? I know I will be, and I can't wait to share about my experience with you.
 I am being provided 4 free tickets to take my family to a Harlem Globetrotters game in exchange for posting about the You Write the Rules tour. All opinions expressed are 100% my own.