This post may contain affiliate links. Read my disclosure policy here.
You can basically stick anything between two flour tortillas and it will be a delicious snack, lunch, or dinner. I have tried everything from a BLT in a quesadilla, to pinapple and banana in a quesadilla.
Now I can say that I have tried Pom Pom Arils in my quesadilla. I found this yummy recipe on the POM website. It is full of flavor and healthy fats that your body needs.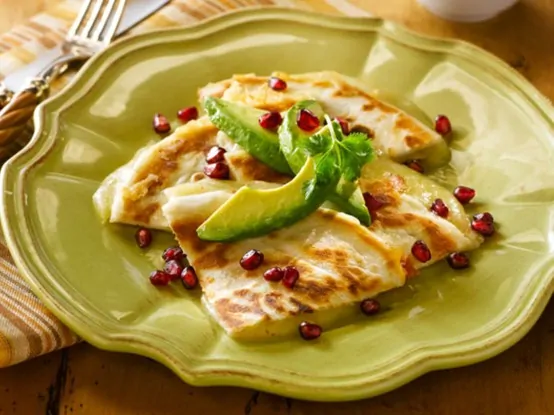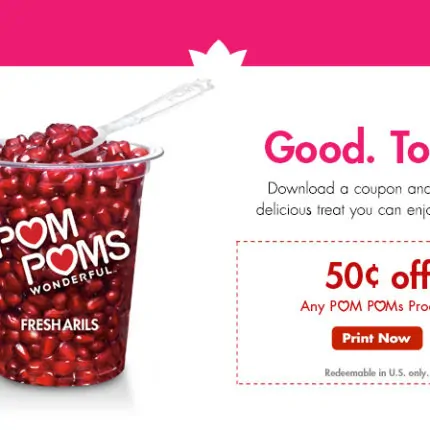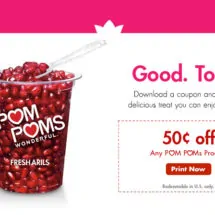 Ingredients
1/4 cup arils from POM Wonderful Pomegranates or 1/4 cup POM Fresh Arils
2 large flour tortillas
2 oz. grated pepper jack cheese or Mexican queso fresco
1/2 avocado sliced
1 teaspoon sliced fresh cilantro
nonstick cooking spray
Instructions
Prepare fresh pomegranate arils, if necessary.*

Spray nonstick cooking spray in a nonstick pan and heat over medium-high heat.

Add tortilla to pan and sprinkle with cheese.

When cheese has melted some, place second tortilla on top.

Grill until the tortilla is golden brown, then flip it over.

Remove from heat when cheese is melted and tortilla is crispy on the outside.

Cut into eight pieces and sprinkle with arils and fresh cilantro.

Top with sliced avocado.
I love how easy it is to fix yummy meals like this with the POM Arils that you can buy at the store. They are just as fresh as if you opened a pomegranate and whacked them all out of the flesh! Available from November through February, POM POMS are perfect for those who want to try, enjoy or cook with pomegranates but don't want to take the time to open the fruit.
 2 Ways to Enjoy POM Arils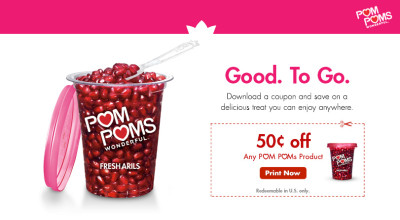 Healthy on-the-go Snacking: Pomegranates are the perfect snack for people looking to stay healthy now through the New Year, who do not want to sacrifice flavor for health.  Bursting with a sweet, tart taste, POM POMS are not only delicious, they deliver antioxidants and minerals such as polyphenols, vitamin C, vitamin K, potassium and fiber.  Packaged in a resealable container, the 4.3oz comes with a removable spoon.
Entertaining Made Easy: Perfect for the hectic host or hostess, use POM POMS at your next dinner party to add an additional pop of flavor and vibrant, ruby-red color to any festive party dish or cocktail.  POM POMS are also the perfect treat for Valentine's Day cooking.
Get a .50 off coupon right now
POM POMS coupons can also be found at http://www.facebook.com/pomwonderful/app_380278868716219
Enter to win
10 of you are going to get coupons to get Arils free at your local grocer. Use the Rafflecopter form to enter this giveaway. New to Rafflecopter? Watch this 45-second video on how to enter!