This post may contain affiliate links. Read my disclosure policy here.
Growing up I loved to play with Barbie® dolls. Between my sister and I we probably had about 100 dolls. Thankfully, my mom kept them all and now our daughters enjoy playing with them. They are having as much fun as we did. But today Barbie has expanded beyond just the dolls, clothing, and Dream House. You can find her just about everywhere and little girls still love to play with her for hours.
Mega Bloks® partnered with Mattel and has created a new line of Barbie toys that are going to be a huge hit with your little girl. When I found out about this review I was so excited. I just knew Gracie was going to love it!
Introducing the Mega Bloks® Barbie® Build n Style Luxury Mansion.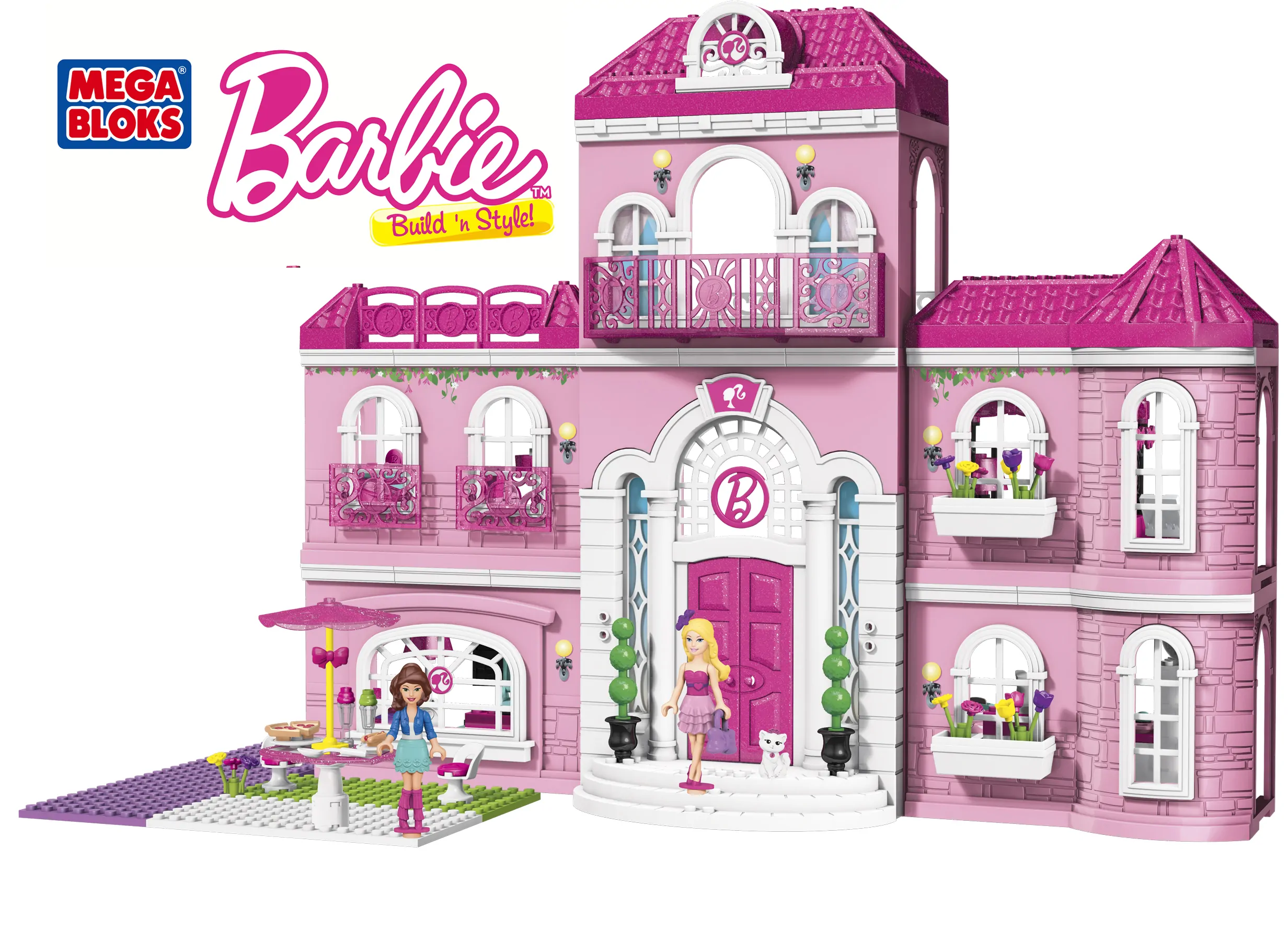 Product Details
Design a dream-house-come-true with the Mega Bloks Barbie Build 'n Style Luxury Mansion. Decorate eight interchangeable rooms that can be built any way you want! Barbie can build a bedroom with a beautiful canopy bed, a fun living room where Barbie and friends can relax or a bathroom with a "bubbly" tub! – It's totally up to you! Take the working elevator all the way to the top floor for a super fun party with Mini-Fashion Figures Barbie, Teresa and all their friends!
 Features:
The Barbie fabulous luxury mansion with eight buildable rooms to design and decorate! Over 300 pieces! 
A real working elevator
Glam accessories for endless design and decoration possibilities
Mini-Fashion Figures Barbie and Teresa each with extra outfits they can share! Additional dolls, such as Ken, can be purchased separately.
Combine with all of the other Mega Bloks Barbie playsets, like the Fashion Boutique and the Pet Shop, to build a fabulous world of fashion, friends and fun
For children ages 4 and up. Mega Bloks Barbie Build n Style Luxury Mansion will be hitting stores December 12th – just in time for the holidays! This is such a fun toy! It's easy to put together and decorating it to suit your style and Barbie's will provide a lot of fun play.
I think one of the best things is you can rearrange the rooms and create different looks. It has so many pieces to decorate and play with. You even have a little miniature tub for Barbie and her friends!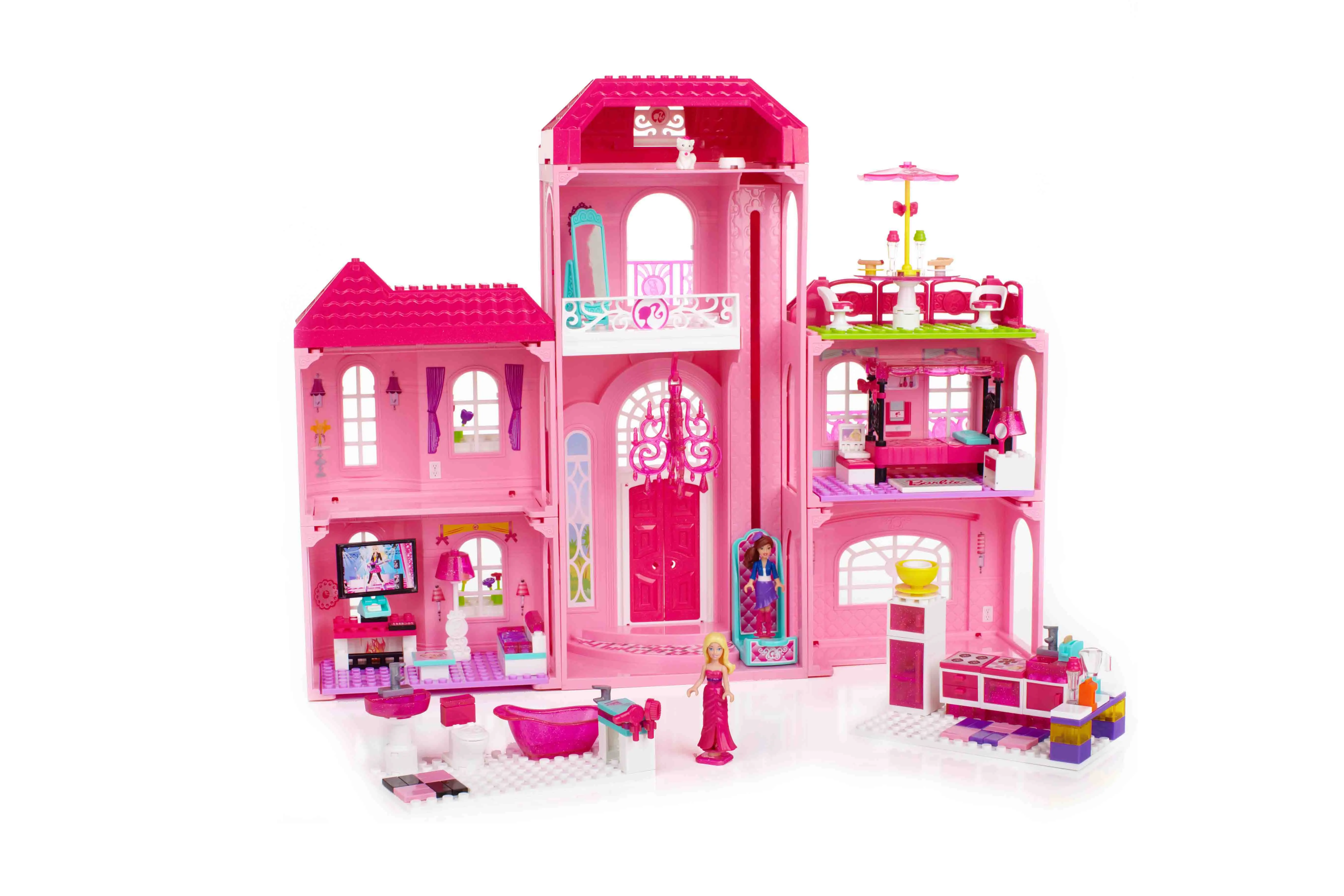 You can find Mega Bloks on Facebook and on Twitter @MegaBloks and using the hashtag #MegaBloksBarbie. Be sure and follow them for special promotions and product updates, and check their site for the entire Mega Bloks Barbie line.
Follow the instructions in the rafflecopter to enter the giveaway, starting with telling us what you like about Barbie toys or building toys. We will pick the winner on Monday December 17, so that you'll receive this by December 21.
Disclosure: I was provided a Mega Bloks Barbie Build n Style Luxury Mansion free for review. All thoughts and opinions are my own and were in no way influenced.
Lesley is a mom of two kids – one girl and one boy. She's married to her first and only love, Robby. Author of Life with Lesley. Her blog has a little bit of everything – life, love, parenting, along with product reviews and giveaways.