This post may contain affiliate links. Read my disclosure policy here.
Every year at Christmas time, my house is bombarded with packages and toys. Deliveries non stop. It is the time for new treasures for my kids to fall in love with, and falling out of love with the things from the year past.
I have made it a tradition in my home to go through, room by room, and sort what lives there, what things need to get packed away, and many things end up donated. Sometimes I feel shameful of all 'things' I have but have absolutely no use for.
This weekend I tackled both my kids rooms. My youngest boy has many, many toys… none of which he is truly in love with. So some that were in really great shape, I packed up to store away for a rainy day.
When you're three, it's exciting to see an old toy come out of storage on a day when you're stuck in the house. Others were taken to be donated… and a few that just didn't survive the wrath of my kids ended up recycled or trashed.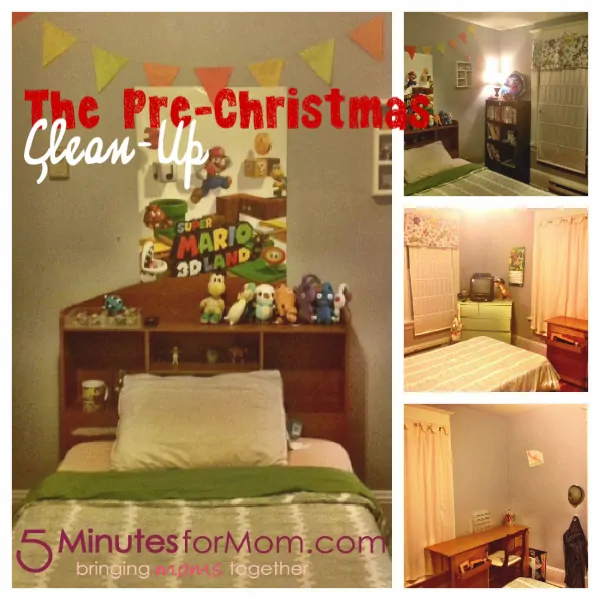 Every single time I do this toy purge, the Toy Story movies pop in my head… I find it very, very difficult to just toss away toys. I always try to find someone else who will love them.
My oldest boy isn't much for toys anymore. He's only seven and when I was a kid, seven-year-olds still played with dinky cars and RC cars. Not mine though.
My boy loves paper, colored pencils, markers, books and video games. I guess I shoudn't really complain. He's very creative, and craft supplies are not expensive. Aside from the video games he asked for, my boy only wants colored pencils for Christmas.
So now that their rooms are ready for the new treasures that Santa will bring them in just a few weeks, their job is to keep them clean! (HA!!!) And I only have seven rooms left to purge. Wish me luck!
How do you get ready for all the new 'stuff' the holidays bring?