This post may contain affiliate links. Read my disclosure policy here.
Now that Scaredy Squirrel has made a friend, had a birthday party, and survived the dark and the beach, he takes on Christmas (check out some of the links if you aren't familiar with Scaredy's previous books).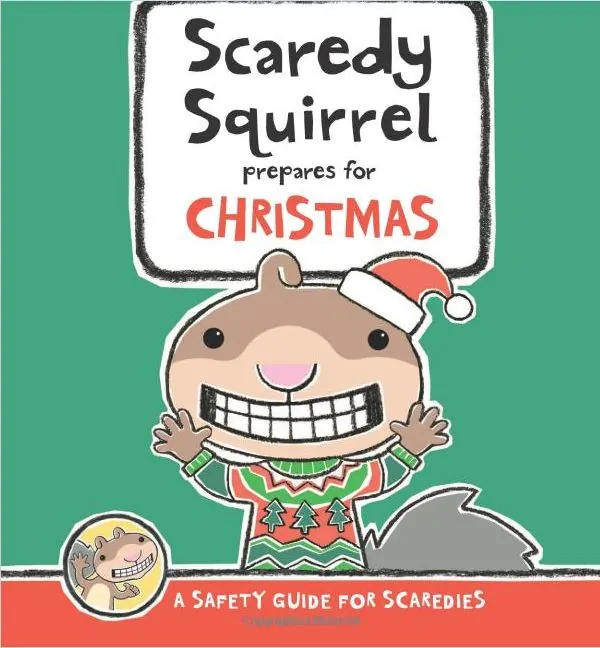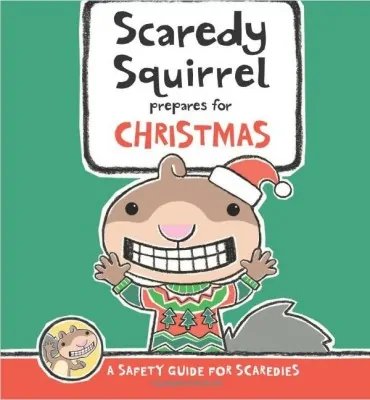 Scaredy Squirrel Prepares for Christmas: A Safety Guide for Scaredies is a safety guide for the cautious and practical people in your life.  After a short quiz to determine if this guide is for you, Scaredy provides the usual safety items needed to tackle the holidays, along with a plan for encountering the usual holiday obstacles. While a hair dryer and a hockey helmet may not be your usual safety items, well, Scaredy isn't your usual squirrel, and you never know when you'll need to fend off an Abominable Snowman or avoid getting knocked out by ice storm pellets.
Each chapter tackles a different area of potential Christmas difficulty, such as Christmas decorations, holiday sweets, and shopping for gifts.  My favorite chapter is the one on Christmas characters, as Scaredy points out the positives and negatives of Santa and his team.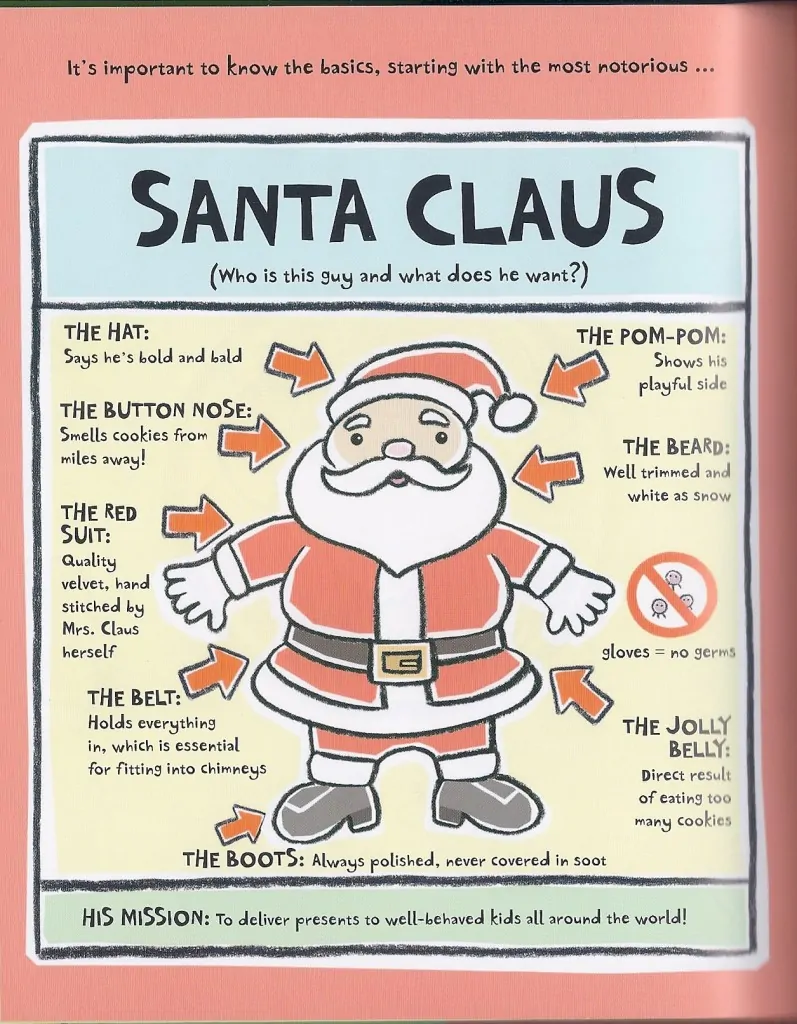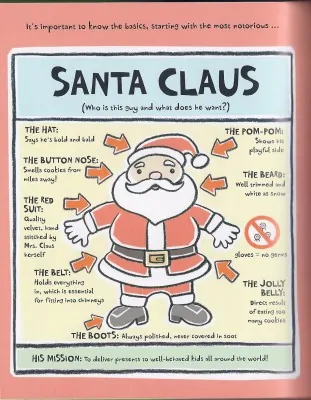 Ever the realist, Scaredy includes tips, such as everything red or green is not safe to decorate with (such as dynamite and bullfrogs), pros and cons to holiday sweets (fruitcake lasting for decades is listed as both a pro and a con), gift ideas for the different personality types in your life, and the importance of having fun during the holidays, something often overlooked in all of the holiday craziness.