This post may contain affiliate links. Read my disclosure policy here.
At the end of September, my family and I ventured to Chattanooga, Tennessee. I had never been before, but I have heard how gorgeous and alive this city was. My family and I really had a great time. Have you ever thought about spending the holidays there?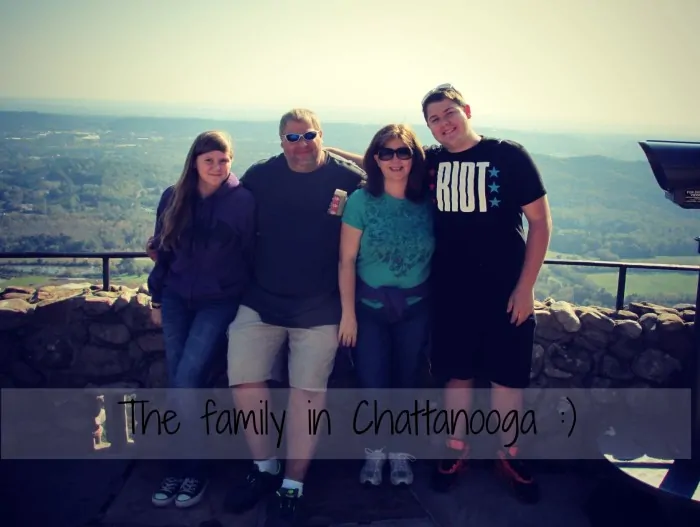 Sites to See:
While we were there, we packed two wonderful days into sight seeing. There is SO much to do while in Chattanooga. We went from about 9am every morning until around 9pm every night for the two days that we were there and we barely scratched the surface!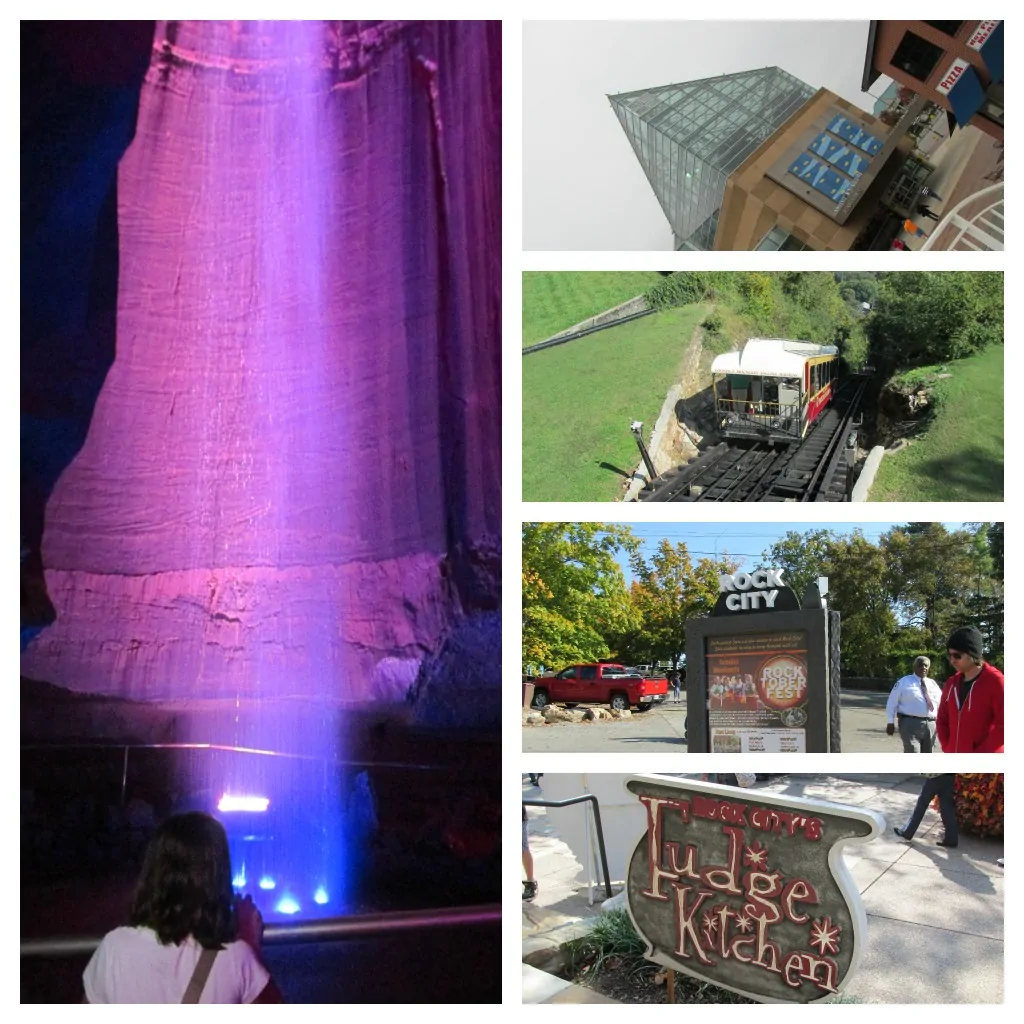 In the area where we stayed, we were just minutes from Ruby Falls, The Incline Railway, Rock City, the Tennessee Aquarium and Imax Theater, the Riverwalk, and more. We took the shuttle to most of these things, which really saved a ton on driving and gas and allowed us time to meet other tourists and some of the locals who helped us pick out places to eat!
The Food: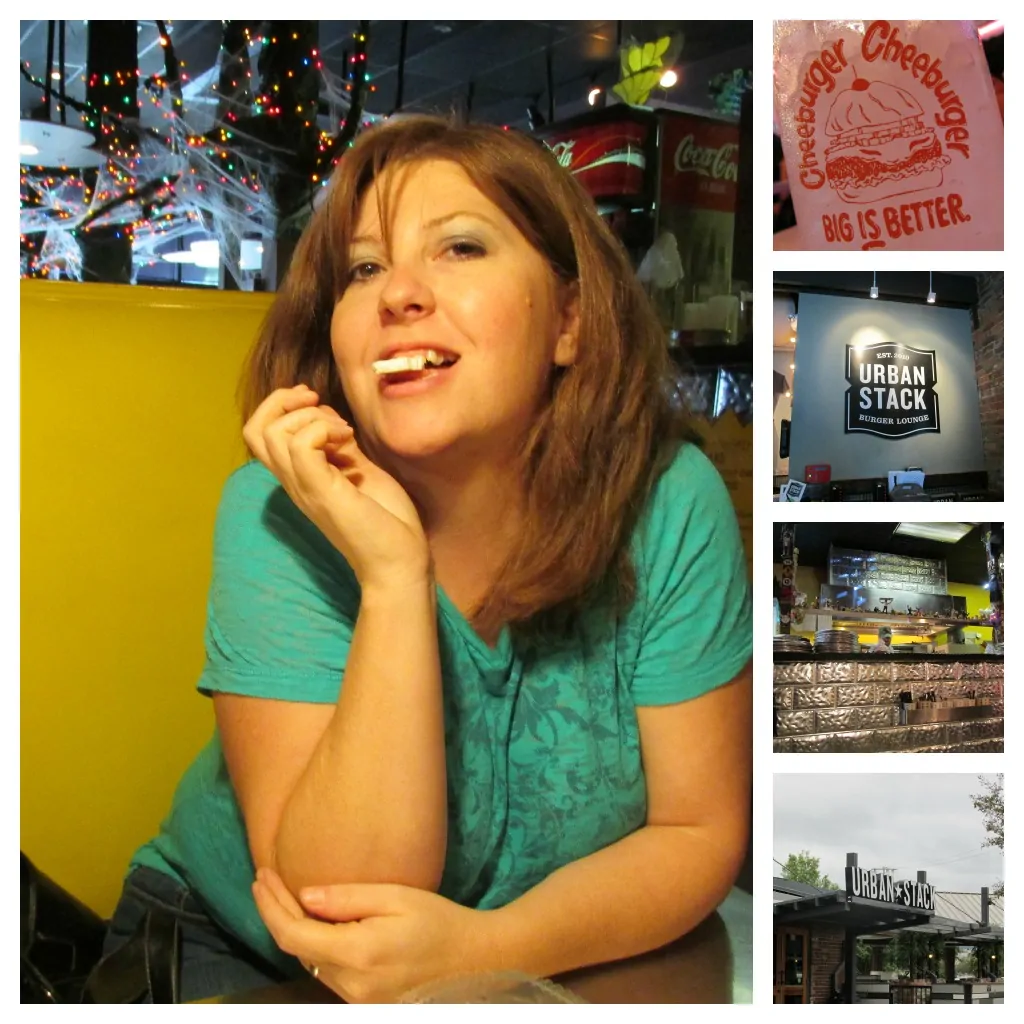 We ate at places you can only eat in that area. I wanted to experience the food of the city so we tried Urban Stack — a burger joint known for it's fresh and locally grown ingredients. The food and atmosphere both were SO amazing! Lupi's Pizza Pies — this one Kayla (my daughter) discovered online and since they boasted about their fresh mozzarella, she wanted to go and try it. The pizza was fresh and all ingredients were grown locally. Sticky Fingers — this one had to be my most favorite of places to try! The food was amazingly delicious and left me wanting more! Cheeburger, Cheeburger — I have never been to a "build your own burger and fries" joint, but I will definitely be going back here when we visit on New Year's Eve! I have never tasted a more juicer burger than the one I had, and Robert (my son) got to participate in his very first eating challenge and WON! He ate the one pounder and got his name and photo on the wall of fame.
The Downtown sites:
We stayed at the Chattanooga Marriott which I totally recommend if you go and visit ChattanoogaTennessee. It is located right in the downtown heart of all the attractions. In fact, it was such a gorgeous night on Saturday night that we decided to walk so I could take some photos of the nightlife.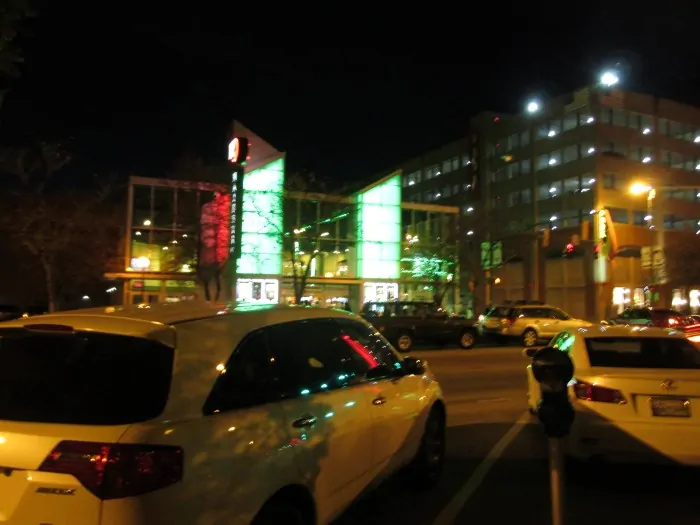 About the Chattanooga Marriott
If you are visiting Chattanooga, this is the place that you will want to stay. On site, you have your very own restaurant and dining experience (which I suggest because the breakfast bar is fabulous!), The Terrace Grille. The atmosphere is a casual dining experience and one that your whole family will enjoy.
Not only that, but they have their own Starbucks coffee shop that I found myself in every single morning ( I am totally addicted to the Pumpkin Spice Latte and Peppermint Mochas).
And if a lounge is your thing, they have that too! The Kick's Lounge is open for dinner and provides you entertainment, booze and cocktails while you watch your favorite sports team.
The best thing that I have already said is that all the attractions, eating places, and shops are within walking minutes or a bus ride away. No worrying about traffic or gas when you can walk to everything you want to visit.
I was sad when our weekend ended and it was time to go home. There were SO many other things that we did not get to do, that I want to go back and try sometime!
If you are looking for the perfect holiday getaway, visit Chattanooga and stay at the Chattanooga Marriott.
Have you ever been to Chattanooga, Tennessee? What did you think?
I was sent on an all expenses paid trip to ChattanoogaTennessee provided by Chattanooga Marriott. All opinions listed are solely and 100% my own.