This post may contain affiliate links. Read my disclosure policy here.
Oh the joys of working from home. My kiddos have such a knack for knowing when mommy is completely immersed in work. For it is at those times, when they decide to go a little crazy, and do things like,
oh……..dump an entire box of powdered sugar all over the house.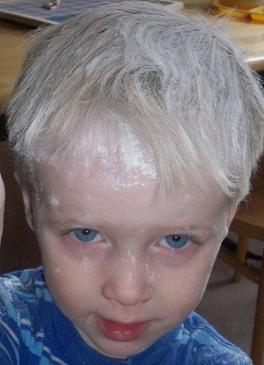 You should see my kitchen floor!
It is cute though, isn't it? Yep, definitely one of those moments I will look back on and just laugh and laugh about, right?
So humor me ladies. I know you have to have similar stories and pictures, let's see them. Leave them in the comments below. 🙂
Written by 5 Minutes for Mom contributing editor: Erica.