This post may contain affiliate links. Read my disclosure policy here.
SeaWorld has done it again — every one of their parks I visit I just want to revisit over and over again!
On the last day of my Manta Media Day trip in May, sponsored by SeaWorld and IZEA, SeaWorld sent me to check out their water park, Aquatica.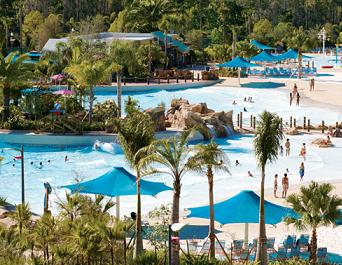 I was so excited to visit just from seeing the pictures on the website. I mean seriously — a beach AND a water park put together? Genius!
And it was even bigger and better than I expected!
The beach had soft, white sand and was far larger than I imagined. It was so strange, but fantastic, to have such a spacious beach in the middle of a water park!
The wave pools were so cool — and I didn't have to worry about getting salt water in my mouth! The rivers looked great too, but I only had a few hours at the park before I had to leave for my plane and so I didn't get to try them out.
The rides I did were fast and so much fun! I wanted to ride them all day! The Dolphin Plunge was exciting, but I went so fast I missed seeing the dolphins on my way down. But I did get a chance to watch them from the viewing areas, so I wasn't disappointed.
I have decided that living in Orlando would be way too much fun! Watch out Florida – I may just have to move down there so that my kids can enjoy the plethora of parks down there.
And for those of you who don't live in Orlando, if you are considering a trip, you don't want to miss SeaWorld's Aquatica. You AND your kids will have a FANTASTIC time!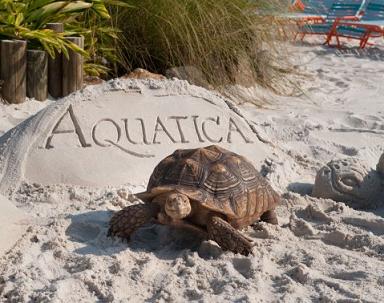 For more on my SeaWorld experiences, you can read and watch me ride The Manta, you can see me get up close with my 50mm lens at Busch Gardens and you can win a chance to be a "Trainer for a Day" at SeaWorld or Busch Gardens in my post about SeaWorld.
Written by 5 Minutes for Mom co-Founder, Janice Croze.
Thanks to IZEA and SeaWorld for sponsoring this media trip.