This post may contain affiliate links. Read my disclosure policy here.
If you're looking for a quick and tasty lunch, you'll love this stuffed bread bites recipe.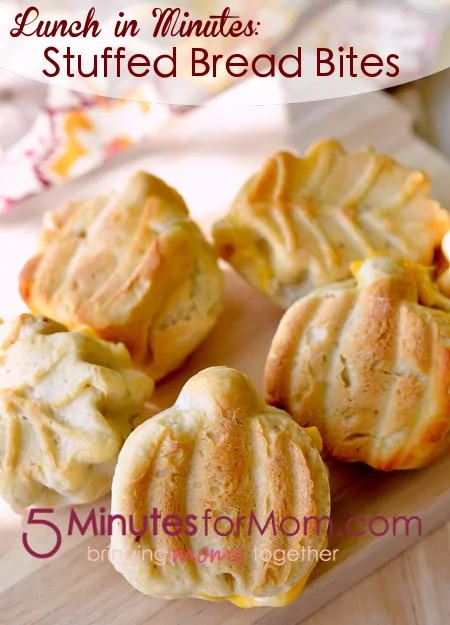 I'll be honest, I'm not sure what these are — hand pies, stuffed bread, kolaches or "hot pockets." But, ultimately, I suppose it doesn't matter much. What DOES matter is that this concoction of french bread dough, cheese, and meat is something that my Kidlets gobble up without any cajoling.
And, when you sneak veggies into it, it's an even sweeter victory.

This came about after I picked up the wrong product off the store fridge shelf.  I wanted biscuits, a request from my husband.  Instead, I picked up french bread dough… only slightly different, right?
Yes, you read correctly.  This "recipe" uses pre-made dough.  Sure, if you have a kickin' french bread recipe up your sleeve, you can use it.  But, if you're like me… too busy — strapped for time with babies, toddlers and preschoolers hanging off your arms and legs — you need a few recipes here and there that come together in minutes, giving you some breathing room in your day.
The recipe for these Stuffed Bread Bites is just such a recipe.  Fast, versatile, kid-friendly and perfect for school lunches or snacks.  And, if you use a seasonal silicone muffin pan like I did, you can add "fun" to the finished product.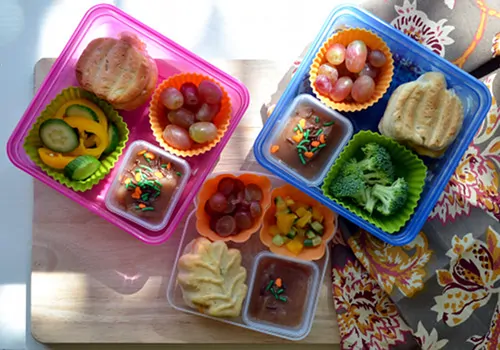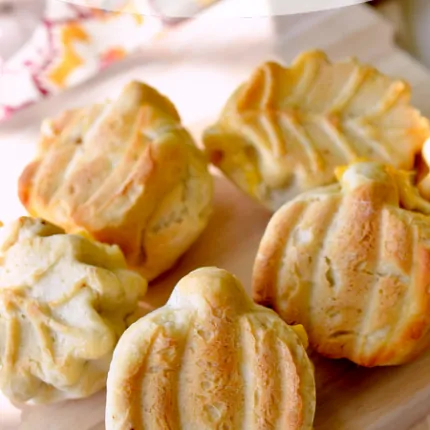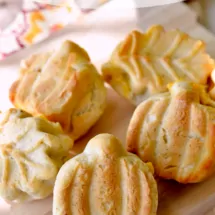 Ingredients
1 can of French Bread Dough
Diced Sausage or Ham
Diced Cheese of Choice Colby Jack, Pepper Jack, Cheddar or Mozzarella work best
Chopped Blanched Vegetables optional such as broccoli, carrots, peas
Instructions
Preheat oven according to dough instructions.

Open the can of dough and divide the dough into 16 pieces.

Take one piece of dough and flatten it with your hands, pressing it down into the bottom of a muffin tin or silicone muffin pan.

Add 1-2 tablespoons of filling (meat, cheese and veggies) to the center of the dough.

Take a second piece of dough, flatten it with your hands and place it on top of the filling, pressing down around the edge to create a seal.

Repeat for the remaining pieces of dough, creating 8 "bread bites."

Bake for the time recommended in your dough instructions, or until bread is visibly golden brown (9-15 minutes).

Remove from oven and allow to cool slightly before serving.
Look for more tasty ideas in these Food Blog Posts and on our Recipes Pinterest Board.
Written by Rachel Lacy and originally published here at 5 Minutes for Mom on Oct 18, 2012.
If you found this post helpful, we would love it if you gave it a Stumble, Tweet, Pin, or Facebook Like. Thanks so much! We really appreciate your support of 5 Minutes for Mom.
We want to get to know you better — Tweet with us: @5minutesformom, find us on Facebook: Facebook.com/5minutesformom, or join our newsletter list.
Don't Miss These Tasty Bread Recipes
Irish Soda Bread is super quick and easy to make!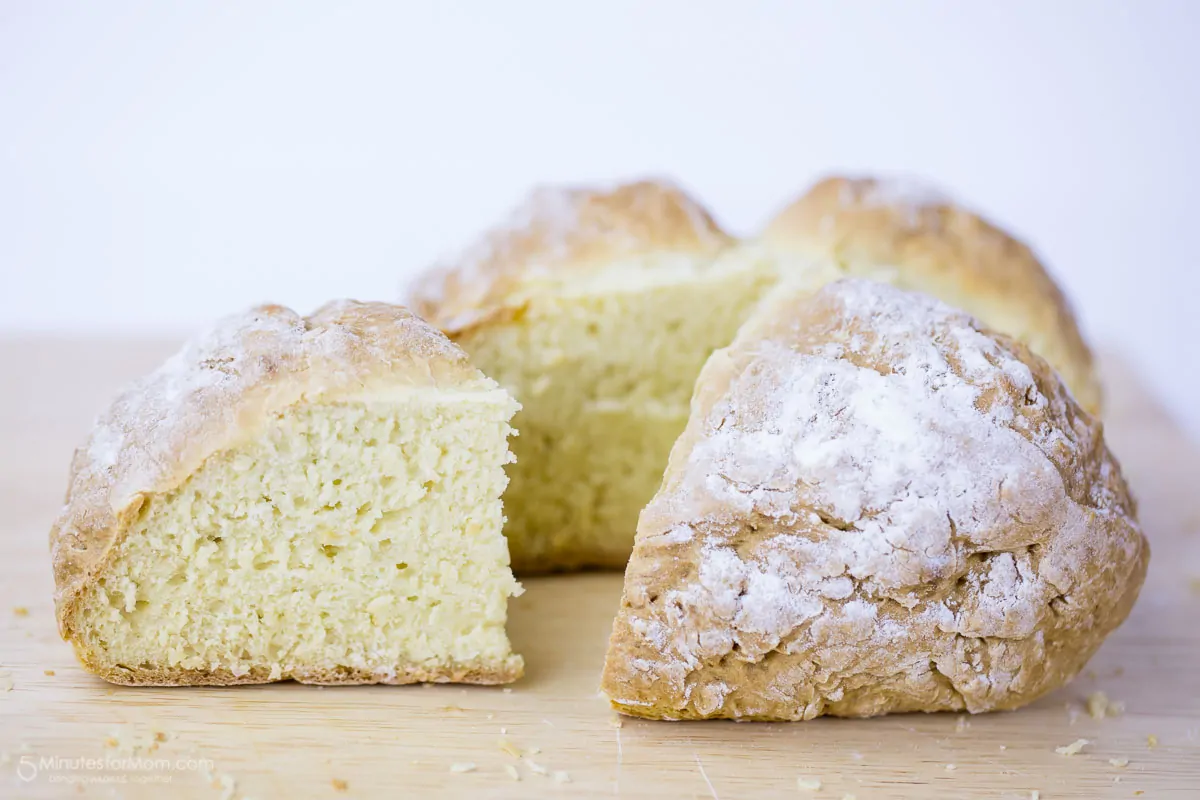 If you can't have gluten, try this Gluten Free Pumpkin Bread…