This post may contain affiliate links. Read my disclosure policy here.
I'm not a flowers kind of girl. Scents from many flowers give me headaches, and I don't like that after only a few days, flowers lose their beauty and die. I also have cats who seem to think that flowers are just tasty hors d'œuvres. Flowers just don't work at my house. Before we got married, though, my husband found the ideal gift-giving alternative to flowers: Edible Arrangements.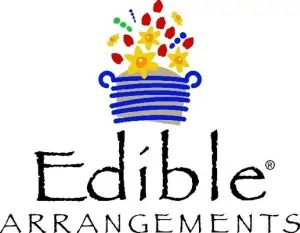 For every anniversary and birthday and Valentine's Day for years, I've received a fruit bouquet instead of a flower bouquet. It still sends a message of caring, but is much more practical and I love how gorgeous the arrangements are. I've started sending Edible Arrangements to friends for condolences instead of funeral flowers, as well as for special birthdays – and they love it, too. Edible Arrangements is great for all occasions because there are locations everywhere; my husband can have them delivered to home or to my office or we can send them to his parents near St. Louis.
In Edible Arrangements, the fruit is fresh, and the bouquets are made to resemble flowers. Even better? You can get much of the fruit dipped in chocolate, making it a little more decadent and oh so yummy. This is how I first discovered that chocolate and pineapple is a good combination.
Order Now During the Edible Arrangements Sweet Savings Celebration
Now through July 15, you don't need a special occasion because the Sweet Savings Celebration offers sale prices that make it tempting to simply treat yourself. How fun would it be to bring these to your next barbecue? The 12 count box of chocolate dipped mixed fruit like apples, strawberries, and bananas (yum!) is just $15 instead of the regular price of $29. The 6 count box of chocolate dipped mixed fruit is only $10 rather than $16.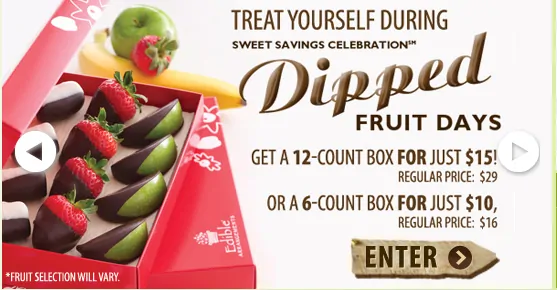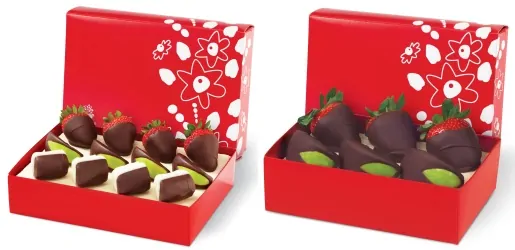 Now, if you'll excuse me, I have an order to go place. Just. For. Me. Shh!
*Offer valid at participating EDIBLE ARRANGEMENTS locations, online or by calling 1-877-DO-FRUIT, while supplies last. Fruit selection may vary and can include any of the following: chocolate dipped banana slices, orange wedges, apple wedges, strawberries or pineapple. Offer expires 07/15/12 at 11:59 pm EST. Orders placed during the promotional period must be picked up in store no later than 07/18/12. Cannot be combined with any other offer. No substitutions and not valid on delivery or shipping. Excludes tax and is not valid on previous purchases. EDIBLE ARRANGEMENTS, The Fruit Basket Logo Design and other trademarks noted are trademarks of Edible Arrangements, LLC. ©2012 Edible Arrangements, LLC. All rights reserved.
In the interest of full disclosure, I was compensated to write this post, but all opinions remain my own.