This post may contain affiliate links. Read my disclosure policy here.
On the second day of no power after a recent storm, I ventured out to my porch to read. As I neared the end of a chapter, my husband opened the front door. He told me to "Get up!" I asked "Why? He pulled out the bench I was sitting on to reveal 4 or 5 tiny bee hives. Yikes. I was literally sitting on a powder keg. So much for a relaxing reading spot!
The next day I armed myself – I wasn't going to let myself get stung, or bothered by any bugs for that matter. I sprayed my arms and legs with an insect repellent before going out with my kids to walk the neighbor's dog. The bug spray I used was Herbal Insect Repellent by Turtle Moon Health.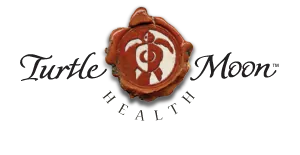 Herbal Insect Repellent is the featured product on Turtle Moon Health's site. The product is:
pesticide free
all natural formula
non-greasy
$12 for a 2.5 fl oz/75 ml metal spray bottle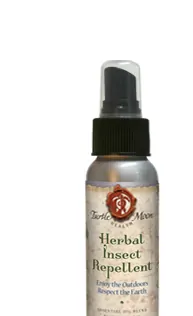 I sprayed Turtle Moon Health's Herbal Insect Repellent on my arms and legs. I noticed that it was non-greasy, and didn't have that lingering, chemical-smelling odor that I have experienced with other bug sprays. Herbal Insect Repellent comes in a cute and oh-so-sleek metal spray bottle. A perfect fit for inside your pool bag or hiking backpack. When we were out walking the neighbor's dog, I knew I was protected against any bugs and creepy crawlies lurking in the tall grass.
Turtle Moon Health was founded by the DuBois family. The DuBois family is committed to producing simple and natural products. The family describes their mission as follows:
The products created at Turtle Moon Health are an extension of our own lives. To us it is normal to seek out the simplest and most natural remedies for our needs. We are fortunate to be able to draw on Kimberly's years of experience in the realm of plant medicine. She is the medicine woman who keeps our family, and many in our community, healthy. We would like you to experience the same satisfaction that we do when using these safe, alternative formulas.
Turtle Moon Health's essential oil products use organic and wild-crafted oils from indigenous environments. A key ingredient in the Herbal Insect Repellent is lemon eucalyptus oil, which is recognized as effective by the Centers for Disease Control. Turtle Moon Health also sells other all-natural essential oils, including Energetic Clearing Spray and Essential Protection Spray.
In additional to essential oil sprays and insect repellent, Turtle Moon Health has a range of medicinal herbal teas. The teas if consumed over time are meant to strengthen and tone organ systems, leading to long-lasting benefits. Turtle Moon Health's teas include: Autumn Blend, Lactation Blend, Lactation/Colic Blend, Pregnancy Blend, Restorative Blend, Spring Blend, Summer Blend, Winter Blend, and Women's Tonic Blend.
You can find out more about the range of products from Turtle Moon Health by visiting TurtleMoonHealth.com.
Win a Bottle of Herbal Insect Repellent from Turtle Moon Health.
Just use the Rafflecopter form below to enter this giveaway. New to Rafflecopter? Watch this 45-second video on how to enter!
Disclosure: I was compensated for writing this post. The views expressed in this post are my own. I follow the tenets of Blog With Integrity.