This post may contain affiliate links. Read my disclosure policy here.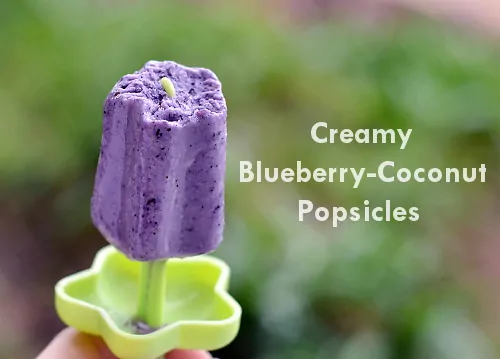 I am not sure about the rest of North America, but in Houston, Texas … summertime is HERE.
It's hot.  Humid.  And we're just barely into May.  (sigh)
With children who want to play outside all day long, I have been trying to keep my sweaty kids hydrated and fueled for playing in the summer sun.  The perfect solution showed itself in the dark recesses of my pantry, where I discovered a popsicle kit long forgotten.
My two year old — the only child awake and ready to "help" Mommy — was eager to see try out all the parts and pieces … especially after I told them the purpose behind these exciting looking contraptions.
Popsicles.  It's a magic word for toddlers, preschoolers and mommies alike.  Armed with a variety of healthy ingredients pulled from our fridge and freezer, my son and I began to experiment with some of our favorite flavors.  I talked aloud to my boy as I started pureeing and blending blueberries, greek yogurt, and coconut milk — explaining I wanted a popsicle that would cool us off AND be better for us than the old dyed water ice-pops of my childhood.
The result?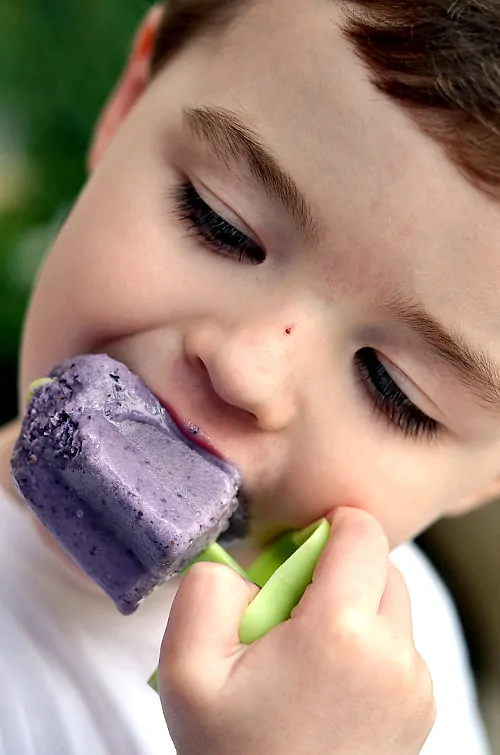 The perfect, edible way to enjoy the heat of summer… and a sure way to utilize that old popsicle kit again.
It's even healthy.  Win, win, my fellow Mommies!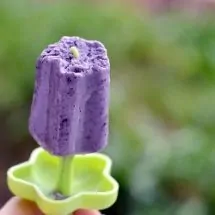 Ingredients
1 Cup of Frozen Blueberries
1/2 Cup of Plain Greek Yogurt
1/2 Cup of Coconut Milk*
1-2 Tablespoons of Honey
2 Tablespoons of Protein Powder optional
Instructions
In a blender, puree the greek yogurt and coconut milk. Once a smooth consistency is reached, add the frozen blueberries and blend.

Add one tablespoon of honey and puree. Taste the mixture to see if it is sweet enough. If not, add another tablespoon of honey.

If desired, add two tablespoons of protein powder (vanilla) and blend.

Pour the liquid into prepared popsicle molds, leaving at least 1/2 inch of room at the top of each mold. (the popsicle liquid will expand as it freezes).

Place upright in the freezer and freeze for at least 4 hours.

Remove from the molds and enjoy!
Notes
Coconut Milk is found in the refridgerated dairy section, next to Almond Milk and other non-allergen milks.
Written By 5 Minutes for Mom Contributing Editor Rachel Lacy.