This post may contain affiliate links. Read my disclosure policy here.
When my kids were small, they loved MEGA Bloks.  We had more sets of them than I could count, and they'd spend hours building castles, walls as high as they could go, or anything else their imaginations came up with.  There are so many things I love about MEGA Bloks – the large pieces that are easy for little hands to manipulate, their ease in snapping together and pulling apart, the bright colors and variety of sets all make them a hit in my book.
My boys also loved dump trucks, piling up the bed with all kinds of cargo, pushing them across the room, and then dumping it out.  That's why Steer-me Steve, the new dump truck from MEGA Bloks, is the perfect toy for preschoolers.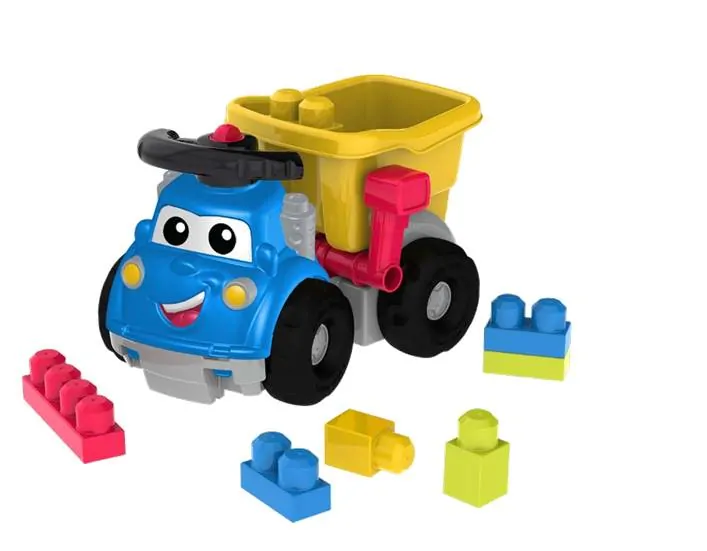 Your truck loving child can drive around with the Steer-me Steve Dump Truck by Mega Bloks and pretend he is a big rig driver himself. Steer-me Steve is perfectly designed for little hands to grip the steer along wheel as they drive through the house picking up the included blocks in the set as his cargo. Stack the blocks on the truck bed or carry them to a new location for construction – it's all up to Steve and where your child takes him. Once Steer-me Steve and your child reach their destination, the dump truck bed empties the cargo with a simple lever pull. After Steve is empty, it is time to go find another load!
Steer-me Steve's happy, smiling face encourages interaction with your child as they drive around looking for new building adventures!
Easy grip plastic steer along steering wheel
Quick pull lever to empty cargo
Fun, colorful design
Includes 7 big Maxi blocks
Cheerful, friendly face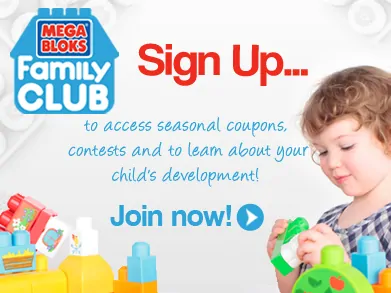 MEGA Bloks also has a fantastic Family Club that includes tutorials, a blog and other great features. Click on the above signup link to sign up for the MEGA Bloks newsletter.
Enter to win
We have a fantastic prize pack for one lucky winner.   To enter this giveaway, leave a comment below letting us know what your child's favorite Mega Block Toy is.  This giveaway will end June 2, 2012.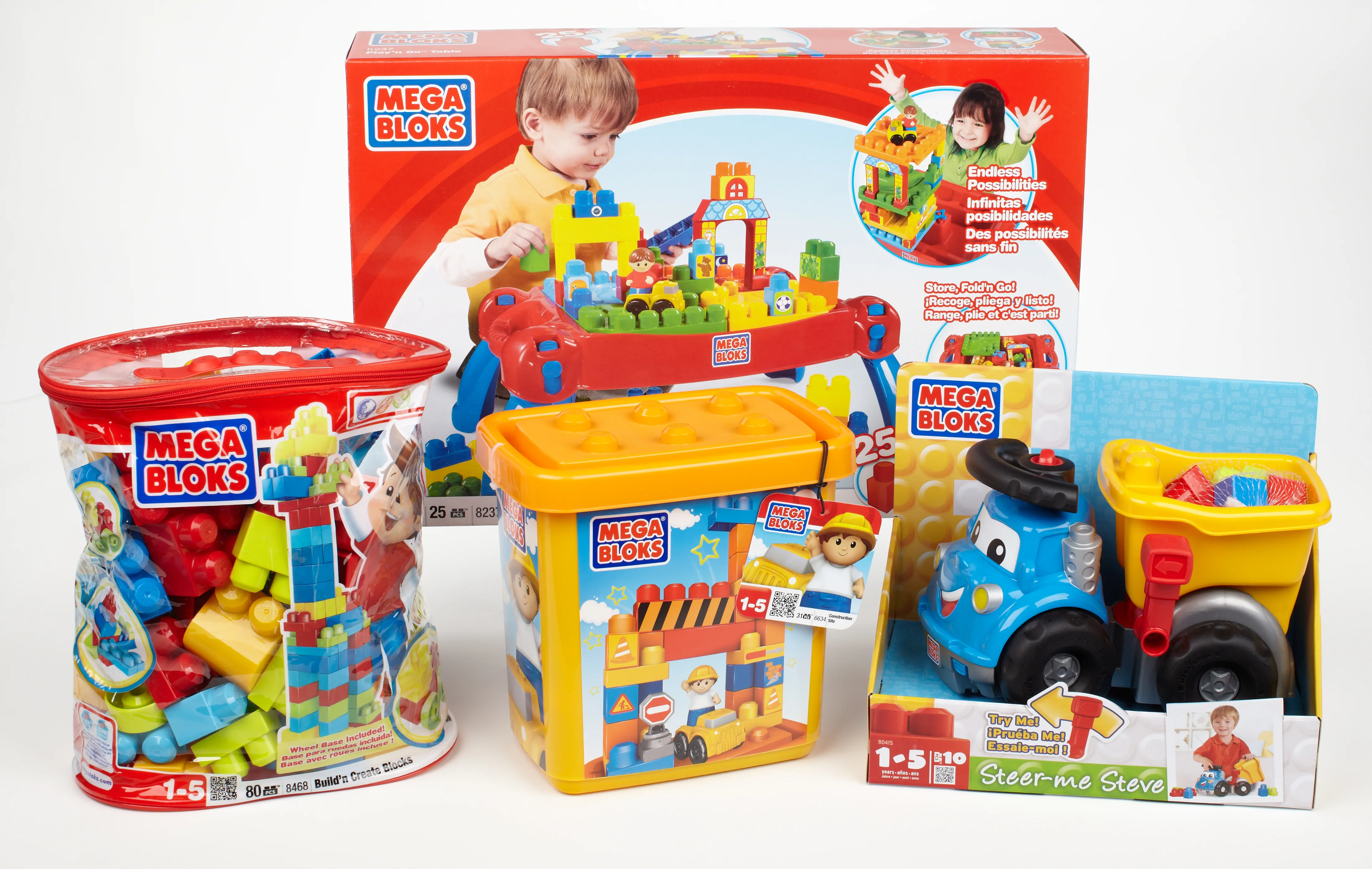 The winner will receive:
Steer-Me-Steve
80 piece Big Building Bag
Build 'n Learn Table
Small Tub Town Construction Site
I received Steer-me Steve to facilitate writing this review. All opinions expressed are my own.
This review was written by 5 Minutes for Books writer, Nancy. Nancy is the mom of 2 very active boys and in addition to working full time, she enjoys driving Mom's Taxi and volunteering on various school and Cub Scout committees. She writes about her busy life at Life With My Boys and Books.