This post may contain affiliate links. Read my disclosure policy here.
I absolutely love Greek pastries, as does my family, and a particular favorite is a pastry custard pie called Galaktoboureko ("milk pie"). It happens to be my husband's favorite, so it's a good thing my mother and grandmother taught me their fabulous version of this popular recipe… my husband gets to enjoy it often as a result.
This creamy, sweet pastry is easy to make, and involves baking the custard inside phyllo. It tastes best when eaten on the day it's made, so I tend to reserve making it for large get-togethers, or when my husband particularly craves it. I use a family recipe when I make Galaktoboureko, a version that is very thick and rich, just like a good custard should be. It's a hit at our family parties, and I usually serve it to my guests with a lovely fruit platter and espresso- it's a great way to relax and enjoy an evening with friends and family.
Sound good? Great! Here is my easy family recipe for this tasty, rich pastry!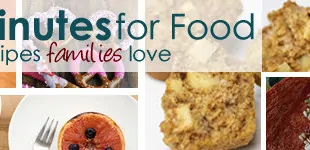 Ingredients
Filling:
6 cups milk
1 1/4 cup Farina
6 eggs
1 cup sugar and 1/2 cup sugar
1 tbsp vanilla extract
2 tbsp butter
10 sheets phyllo pastry
3/4 cup butter melted (for brushing)
Syrup:
1 cup sugar
1 cup water
Instructions
Preheat the oven to 350 degrees F.

Pour milk into a large saucepan, and bring to a boil over medium heat.

In a medium bowl, whisk together farina and one cup sugar and stir into boiling milk gradually. Stir continuously until mixture thickens (full boil), then remove from heat.

In a bowl, beat eggs with electric mixer on high. Add 1/2 cup sugar, and whip until thick, about 10 minutes. Stir in vanilla.

Add whipped eggs into farina mixture and set aside.

Grease 9x13 inch baking dish and layer five sheets of phyllo into pan, brushing each sheet of phyllo with butter.

Pour the mixture into the pan over the phyllo.

Cover with five sheets of phyllo, brushing each sheet with butter again.

Bake for 45 minutes until the crust is crisp and the custard has set.

To make syrup: in a small saucepan, stir together cup of sugar and water and bring to a boil.

When the Galaktoboureko comes out of the oven, spoon the hot sugar syrup over the entire area. Powder lightly with cinnamon.

Let cool, then cut and serve. Enjoy!