This post may contain affiliate links. Read my disclosure policy here.
Okay, I've got a confession for you… 
If you've seen my many tackle posts revealing my messy house, you'd know I can't throw anything away. I still have clothes I've owned since high school. But what you might not know is…
I am a domain hoarder.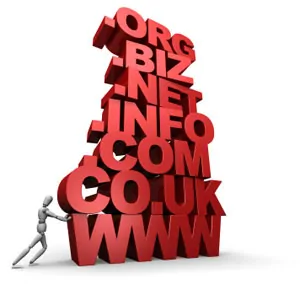 Janice and I own hundreds of domains and today I just renewed about 60 of them. Yes, today I was on the phone with Go Daddy and just dropped a bucket load of cash renewing a ton of domain names.
So as I'm joining in the BlogFrog conversation that Go Daddy has sponsored asking bloggers "What's something most people don't know about you?"… I figured my domain hoarding habit is one character trait you might not yet know about.
You can find out all sorts of fun tidbits about your blogging friends by joining in the BlogFrog conversation below and by searching the hashtag #behindthebrand on Twitter.
And here's a little known fact about Go Daddy…
"Did you know Go Daddy works around the clock to keep children safe online? Cyberbullying and illegal online pharmacies are just a few of the issues Go Daddy works to combat. Driven by the belief that the Internet should be safe for everyone including children, Go Daddy has helped pass both the Ryan Haight Online Pharmacy Consumer Protection Act and the Protect Our Children Act of 2008."
Now It's Your Turn
Tell us something we don't know about you… how about a juicy confession?
There's a lot you don't know about Go Daddy! Including all the tools they have for bloggers! Check out www.godaddy.com to learn more!
Join the conversation for your chance to win 3 year Unlimited 4GH Hosting from Go Daddy! 
This is a sponsored conversation written by me on behalf of Go Daddy. The opinions and text are all mine.