This post may contain affiliate links. Read my disclosure policy here.
Susan here…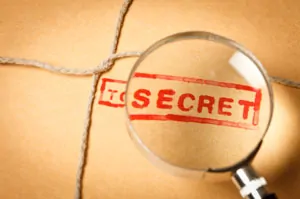 I've been working on a secret project. It's been a secret mostly because I haven't had time to explain it fully and an off-the-cuff comment about it wouldn't even make sense.
Yes, it's that unexpected of a project.
It's comically ironic and serendipitous at the same time.
If you read the post I wrote last year where I share my story of "The Night of the Hawaiian Cockroaches", you'll understand the irony of this project landing on my desk.
But you couldn't know the reason for the serendipity. A decade ago, in my former life as a software developer, I used to go for walks in the forest during my lunch break and imagine writing stories… children's stories. When I left my career to find a new path in life, I indulged my creative side and took an evening course about writing for children. It was just for fun and I left it at that.
Can you see where I'm going with this?
My secret project is…
A children's book about BUGS!!!
When I was first approached about the project, I just laughed. But then I thought about it a little longer. The fit seemed so hilarious that I had to consider it.
The Offer

The National Pest Management Association, a non-profit organization committed to the protection of public health, food and property, proposed that I author an eBook with the goal of educating children about bugs in a fun and unique way. The book would be offered as a free download on their website.
It was such a surprising offer that after a few laughs about the irony, I considered it. The next thing I knew I was reading far more than I ever wanted to know about BUGS. I spent hours browsing their websites including their online series called Pest Quest, a series of arts and crafts videos called Critter Crafts, and more on their child-focused website PestWorldForKids.org.
A couple weeks later I found myself sitting on the floor of my local public library in the middle of the Children's Non-Fiction aisle surrounded by books with photos I would try to cover as I read.
The Process
The process of developing this book has been somewhat different than the typical steps an author might take when writing a manuscript and seeking publication. Since this eBook is being created by an organization, National Pest Management Association, they created the vision and purpose of the project. They sought me out as a writer, we've collaborated on the project and they will own the end product.
The process began in mid January and if you're curious about the details, here's exactly what's happened:
I received the initial email from NPMA requesting my involvement.
We had a few phone meetings to discuss the project.
NPMA drafted and sent to me a Letter of Agreement detailing the scope of work, a project timeline, and details regarding fees, distribution, and ownership.
I drafted three possible story concepts.
They reviewed and selected one concept.
I began to write the manuscript.
They sought out an illustrator and asked for my input in the final choice between two illustrators.
We had a phone meeting with the illustrator to discuss my vision so she could start on character concept sketches.
The artist sent initial character concept sketches.
I submitted my first draft of the manuscript.
Their team reviewed my manuscript and we discussed changes over the phone.
I prepared and submitted a second draft.
Their team reviewed and edited the manuscript and sent it back to me for final edits.
I submitted the final manuscript.
Still to come… the illustrator will now create the drawings and book layout.
I have actually JUST sent the final manuscript tonight. Creating this story been such a wonderful experience so far and I can't wait to see the book come to life through the illustrations.
A Sneak Peak
If you're curious, the working title is "Millie, Pest Detective Extraordinaire".
Here are the initial sketches that the talented artist Colleen Madden submitted.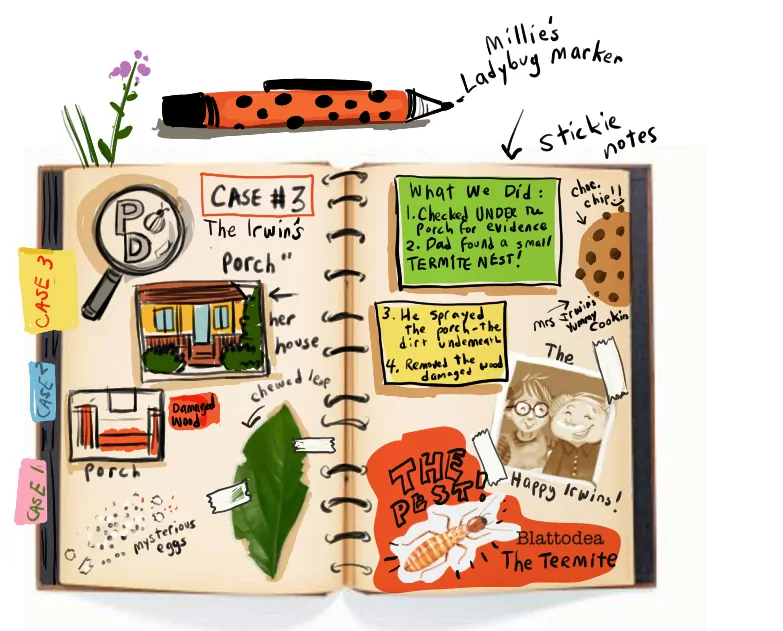 Now that I've submitted the final draft of the manuscript, the illustrator will take over, create the drawings and layout the book. I can't wait to see it!
I'll let you now as soon as it's available for download.
Written by Susan Carraretto, co-founder of
this Mom Blog, 5 Minutes for Mom.
Talk with me: @5minutesformom and Facebook.com/5minutesformom
Pin with me at http://pinterest.com/5minutesformom/