This post may contain affiliate links. Read my disclosure policy here.
I love a good story, and I am generally very easy to entertain when it comes to movies. However, this past week, as I had the opportunity to attend the red carpet premiere of Disneynature's newest movie, Chimpanzee, I was struck by how amazing REAL LIFE can be. And how, so often, reality is a better story than any story-teller could every come up with.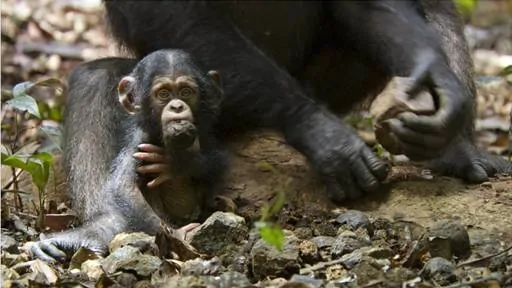 Better than anyone could have hoped for…
"We wrote a classic 60-page script," said Director Alastair Fothergill, "and actually, we were constantly changing it the whole time. Obviously, the chimpanzees never read the script. But…"
Director Mark Linfield cut in, "We were lucky. If they had, the film wouldn't have been as good. Literally, this is a better film than our script. "
They were very lucky. The adoption of an orphaned chimpanzee by an alpha male is very, very rare. In fact, Dr. Jane Goodall mentioned to us,
"At Gumby, we've had brothers adopt their little infant sister or brother. We had one 12-year old that's like a human 15 or 16 adopt an unrelated infant. But over all these 52 years, I've heard of one other story of an alpha male adopting an infant, so it's very rare. Very rare."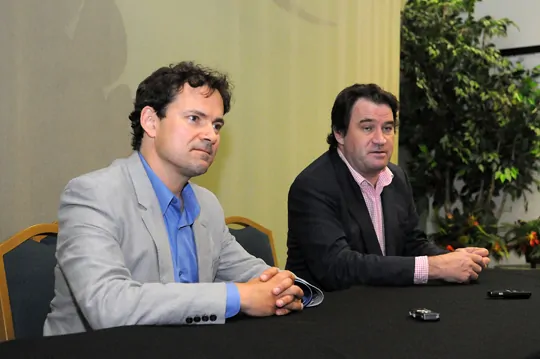 Interviewing the directors who worked on the film along with meeting and speaking with the legendary Dr. Jane Goodall was a humbling experience for me, increasing my appreciation for the incredible story that this really is.
Choosing the CAST
Chimpanzee was not thrown together in typical Hollywood style, but instead was carefully planned and executed over a period of several years. One of the bloggers in our group asked the directors how they chose the particular chimpanzees to feature in the movie, and I was surprised to learn that researchers have been following this "family" of chimps for many, any years. In fact, one of the reasons that they were able to get so many good, natural shots was that the chimpanzees are "habituated."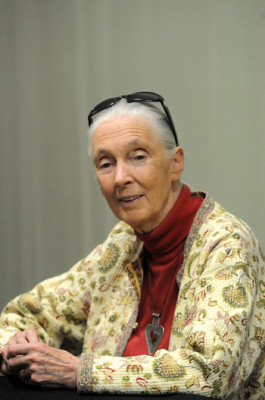 "Most chimpanzees in the wild are completely frightened of human beings, explained Director Alastair Fothergill. "So the only chimps that you can work with are what are called habituated chimps. These are chimps where scientists have spent literally five to ten years getting the chimps used to a human presence.
Jane Goodall was one of the very first people to do it. And Christophe Boesch, where we worked in the Tai Forest in Africa, was one of the second. They've known these chimps for years. And just as we can recognize each other, you can recognize them (the chimps). We always knew we wanted to start it with a baby chimp. Because 50 percent of the chimpanzees die in their first five years of their lives. And we chose Oscar partly because of Isha actually, because we knew that Isha was a really good mum."
You can check out more of the interview with the Chimpanzee directors and our interview with Dr. Jane Goodall on my blog.
New "making of Chimpanzee" clip:
Don't forget – CHIMPANZEE opens in theaters today, and a portion of all ticket sales during the opening week (April 20-26) will be donated to the Jane Goodall Institute. Take my advice – GO SEE CHIMPANZEE. Not only will you be entertained and inspired, but you'll be helping to save chimpanzees, too.
Disclosure: I attended the red carpet premiere and other Disneynature-inspired activities during an expense-paid trip to Orlando for my blog, Better in Bulk. All thoughts and opinions are my own.
Written by 5 Minutes for Mom writer, Lolli. You can find Lolli blogging at Better in Bulk and tweeting at @1momof5.