This post may contain affiliate links. Read my disclosure policy here.
I have enjoyed listening to Janice's podcasts, and can't wait to see who she interviews next.
After reviewing Monica Bearden and Shara Aaron's book The Baby Fat Diet last week, I thought that it would be great to do my first podcast to share some more of the sound nutrition advice I found there.
As I said in my review, I love how this book addresses the special needs and concerns of moms (newly post-partum nursing moms as well as grade-school carpooling moms like me).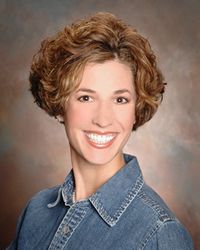 I was pleased to record an interview with co-author Monica Bearden. Just as in her book, she gives practical advice to moms who want to eat right.
Tune in to hear answers to the following questions:
What makes the Baby Fat Diet book different from other diet books?
What are some common mistakes moms make when they are trying to lose weight?
What are some good healthy breakfast ideas for families? (Here's the recipe for the Muffin-Tin Frittatas she mentioned in the interview)
Why is lunch important, and what's a quick and easy healthy lunch?
You can find more inspiration from Monica and Shara at BabyFatDiet.com/Blog.
Lots of other bloggers have reviewed the book as well. Check out the other bloggers HERE.
As always, you can listen to the podcast here on our site, download it to your computer, or subscribe to all of our podcasts in itunes (you can search 5 Minutes for Mom in the itunes store under Podcasts). If you're already a subscriber, consider writing a review if you like the podcasts!
[display_podcast]