This post may contain affiliate links. Read my disclosure policy here.
Ciao! — The Perfect Resource this Season
Holiday shopping means decision making.
What items on the kids' lists do we go for, and what do we decide against? What gift would our spouse like? What brand should we choose, and what model offers the most useful features?
These days, with every dollar counting, we want to make sure we are making the best decisions possible.
Now, if you are like me, decision making usually means researching online and getting people's opinions. It is invaluable to be able to instantly call up honest feedback to help sort out what we should buy and what we should maybe skip.

So, when a site like Ciao! opens its virtual doors, I hop, skip and jump my merry little self over to have some help making my shopping decisions. I want to know what people who own the items I am considering think about them.
Ciao! is a unique site that offers consumer reviews — and pays users who post popular reviews.
You can find a review on just about any product you are in the market for. From electronics to beauty products they have you covered with reviews written by average people who have used them and just want to share their experience.
Registration at Ciao.com is free and when you actively participate in the community by offering reviews on products, you can earn a small cash payment every time another member rates your review as "helpful", "Very helpful" or "exceptional".
While you're reading reviews at Ciao!, you will have access to prices on the products from over 2000 retailers as well, so you know that you are getting the best and most current price.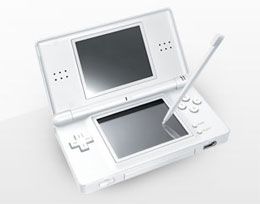 I recently registered at Ciao.com and even wrote a review on a Nintendo DS. It was shockingly simple! You can see my review here. While you're there, sign up and write a review too!
Ciao! has generously offered a NINTENDO DS LITE to one very lucky Commenter!
Jackson has a Nintendo DS Lite and he LOVES it! They are definitely the "it" item among all of his friends at school too.
We choose the Nintendo DS Lite as the prize for this contest because we thought it was a great example of the kind of product you would want to research – and review! – at Ciao. When I buy games, electronics and other tech items, I ALWAYS get feedback online before purchasing.
Here's how to enter:
First, sign up for Ciao and submit a review for a product you own and use.
Once you have submitted your review and joined the Ciao community, (or if you are already a Ciao! user) come back to this post and comment by linking to your Ciao profile or providing your Ciao Username.
It's super quick and then you will be familiar with the site and ready to use it as a resource to help you with your shopping decisions. And, of course, you could be our winner for a NINTENDO DS LITE.
The winner will receive a Nintendo DS Lite. The contest is open to both U.S. and Canada. We will select a winner at random, from the commentors who provided their Ciao Username or link and submitted a review on Ciao.com.
Entries are open from Friday, December 12th thru Friday, January 2nd, 2009. We will announce the winner on Saturday, January 3rd, 2009. Please make sure to check our site and your email address to see if you have won the prize. We must receive your reply within 5 business days.
Please see our site's Terms and Conditions of Use for a complete list of our Contest and Giveaway Rules. This promotion is void where prohibited.