This post may contain affiliate links. Read my disclosure policy here.
Susan here…
I'll tell you something about myself that if you knew me well in real life, you'd find out pretty quickly.
I hate talking about money, heck I hate thinking about money. I've never even really been motivated by money… well not by a true love of money… I just want enough of it so that I never have to think about it. LOL. Yes, I say that with my tongue in my cheek and aware that to reach that goal, I need to have lots more of it.
The truth is I grew up not really paying enough attention to money. Some may say I was spoiled. They wouldn't be wrong. After college, I worked through my twenties, had a decent salary and still didn't worry much about the details of my finances.
Then I got married, had kids and I still didn't pay enough attention to it. But a year ago my marriage ended. So now I've had to think and talk about money more than I've ever had to in my entire life. It hasn't been fun.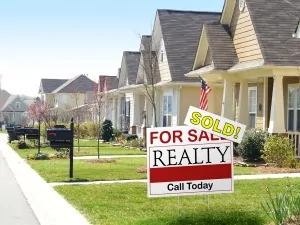 And a part of talking about money, is talking about rent and/or mortgages. Again. My response, "I don't want to think about it."
I live in a beautiful suburb of Vancouver, BC, Canada where we don't have to worry about hurricanes, tornadoes or ice storms, but we have to put up with a lot of rain and very high real estate prices.
I love living here… sure the long rainy winters are depressing, but then the sun comes out and I fall in love again.
Unfortunately, the cost of living is high. Most of my house-owning neighbors are double income families and have high mortgages to pay. (I live in a very small townhouse and still it is expensive.)
Now, I find myself in a different category and I have to refinance my mortgage on my own. And as I think about housing prices and mortgages, I think about all the stories I've heard recently of friends losing their houses to foreclosures in US cities where the housing markets have crashed.
Here in Vancouver, we felt a softening in the real estate market as it slowed in recent years, but prices remain high. And renting is no easy solution either. The rent for the townhouse next door to me is higher than the mortgage payment.
It's tough… I love where I live and my children are settled in with the neighborhood school and friends, so I'm committed to doing all I can to continue to live here. But it isn't easy.
So I'm wondering, how is the housing market where YOU live?
Did the market crash in your area leaving you wishing you could sell? Or are you in an city where prices are high and you wish they weren't so high?
Do you feel safer to rent or to own these days? Do you feel hopeful about the housing market in the US and Canada in general? What about in your area specifically?

This sponsored post is part a series we and several other bloggers are writing for Genworth Financial to raise awareness amongst moms about the importance of taking an active role in planning for our financial futures. To find out more about mortgage insurance or to talk to a financial professional about homeownership, visit Genworth Financial.
Written by Susan Carraretto, co-founder of 5 Minutes for Mom.
Wanna chat? Find me at: @5minutesformom, @susancarraretto and Facebook.com/5minutesformom.
Image Credit: 123RF Stock Photos