This post may contain affiliate links. Read my disclosure policy here.
Kat Tomasewski, mother of three, author of the blog Mom on the go in Holy Toledo and the book Minimize the Chaos in order to Maximize the Joys of Motherhood is our guest tackler today with some very helpful tips of tackling potty training when you have to leave the house.
Potty training on the go
Why is it that a child almost always has to go potty ten minutes into any excursion? When potty training in our household we do the three days of mommy misery (for girls) or five days of mommy misery (for boys). Mommy misery entails no pull-ups, just panties or underwear. This includes any, and all, outings and nights as well. Yes, this does mean a lot of messes for mommy to clean up but after those 3 or 5 days it is smooth sailing. This means mommy needs to be prepared for travel.
First you need to purchase a little travel potty with the plastic liners that can be easily used anywhere. I have had children use the travel potty in the car, side of the car, in public restrooms….It is amazing.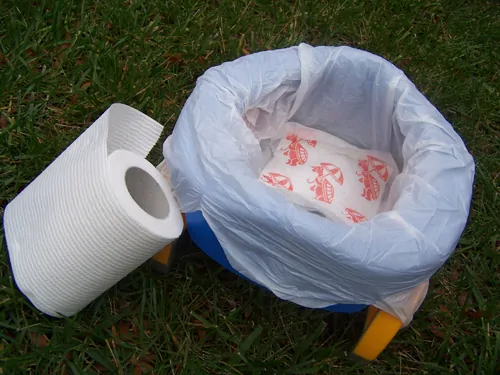 They are also great because once the child is capable of using the big potty the travel potty can be used as a small seat (once they can use the public toilets be sure to bring a sticker or old Halloween mask with the elastic band that goes around your head to cover the automatic flush toilets. The noise reverberates in the public restrooms and it can be scary for a child, and could result in potty training reversion). Once you purchased a travel potty you will need a small plastic/rubber tub (one that can fit in your trunk or somewhere in your vehicle) in order to have the most efficient experience the tub should include:
3 pairs of underwear/panties
2 changes of clothes (2 additional pairs of pants)
Wipes
2 Hand towels
Sanitizer
Water bottle
Plastic travel potty liners
Book
Stickers
Small packet of child's favorite snack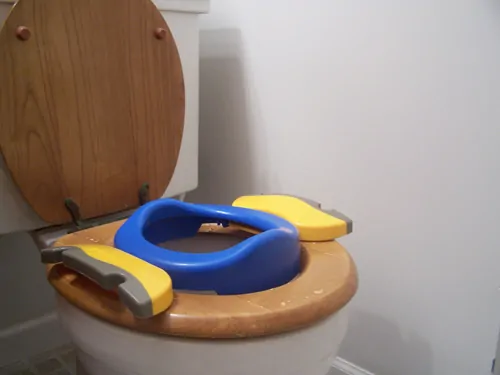 This magical potty training tub should be restocked when items are used and it is sure to ease any mom's anxiety when facilitating potty training on the run. If you are past the potty training give yourself a pat on the back and go through the nearest drive thru and get yourself a treat (even if it's been ten years- what an accomplishment for you and your child too!).