This post may contain affiliate links. Read my disclosure policy here.
I'm sure most of you can remember your favorite doll growing up. Mine was a rag doll hand made by our very talented neighbor. She was perfect. 5 Minutes for Mom writer, Safire, has just discovered the perfect doll for her little girl…


We have a new family member. This family member came to us as a surprise from the UPS Stork. And from the moment she was dropped off on our porch, she has fit in like she has been here forever.
No batteries required, just imagination
Who is she? Her name is Maria, and she is part of Cracker Barrel Old Country Store's new interactive dolls. They don't need batteries or a charger to use. These new dolls, called Butterflies™ (great name!), love to be hugged, tucked into bed and will keep all of a child's sweet secrets.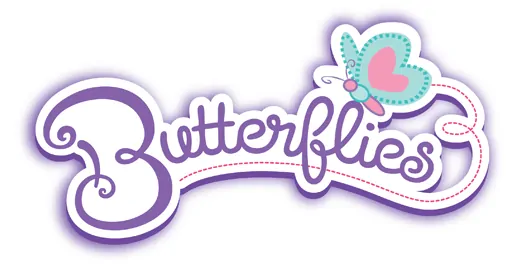 Reminiscent of days gone by with an updated twist, these soft, cuddly 15-inch dolls are powered by a child's imagination.
My Butterfly (this is what we call my 6 year old daughter), was over the moon to open her box and discover her new best friend. And by the end of the evening playing with her, Maria was Butterfly's new sister. And who is Maria?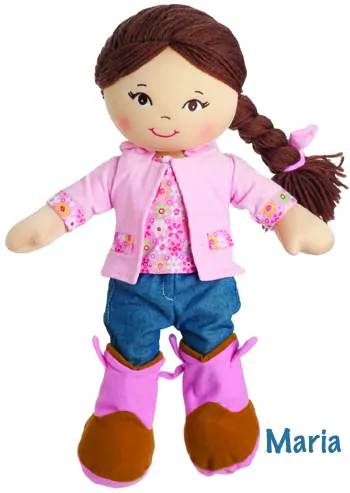 Hi! My name is Maria and I love horses. Taking care of my horse is my favorite thing to do, and I can even braid her long mane all by myself! I keep my riding boots on and a saddle nearby so I'm always ready to ride with my friends, the Butterflies™. We like to gallop through the fields chasing butterflies. Let's ride horses together. Giddy up!
How they new to send my horse crazy girl her new horse loving "sister", I will never know. Somehow they did, and we all love Maria.
If your daughter isn't into horses as much as mine is, they have six other dolls to love. Cheerleaders, slumber party enthusiasts, princesses and ballerinas will each have someone to share their hobbies and their secrets with. Each doll comes in a uniquely-designed box with the doll's personal story on it.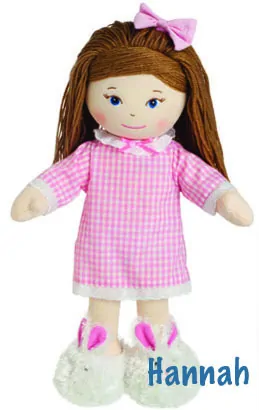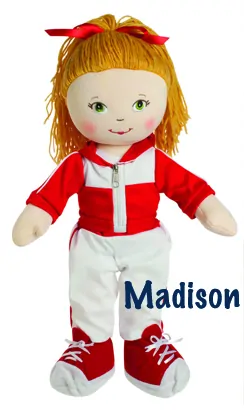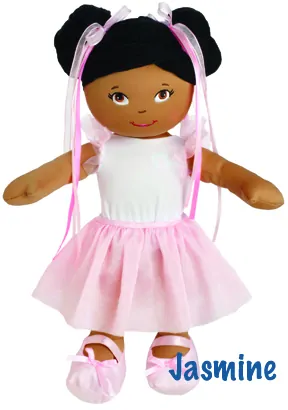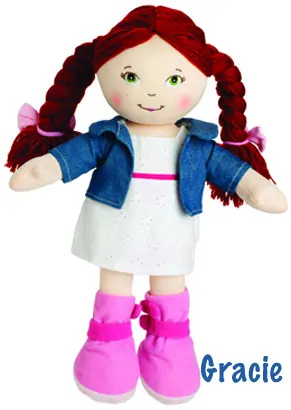 The 15-inch huggable doll weighs approximately six ounces and is surface washable. They come with their favorite hairstyle already done. Dolls are priced at an affordable $19.99.
The dolls, plus additional clothes and accessories for both the dolls and girls age two to six will be available for purchase at all Cracker Barrel Old Country Store® locations beginning November 1, 2011.
Cons: The pants fall off. All the time. Maria came with cute jeans and white undies that are perpetually around her boots. I put a few well placed stitches to hold them up the first night.
If your daughter loves to do hair on their dolls the most, this probably isn't the doll for her. My girl doesn't care about doing hair and completely loves Maria, despite her ill-fitting clothes.
However, despite the "cons" Maria has a ton of PROs, so we're giving Butterflies Dolls two thumbs way, way up for such a great new "sister!"
Enter to Win!

We are giving away a Butterflies Doll of the winner's choice to one lucky 5 Minutes for Mom reader! To enter to win your very own Butterflies Doll, leave a comment letting us know about YOUR favorite doll when you were little, and tell us which Butterflies Doll you would love to win.
This giveaway will end on November 11, 2011 at midnight ET and a winner will be chosen at random and announced the following Sunday in the weekly Around The Blogosphere. Please see our site's terms and conditions for more information.
Written by 5 Minutes for Mom contributing writer, Safire, who is the mother of a 6 year old girl and 3 year old twin boys. You can find her blogging at Water Falling-Up.
Disclosure: I received a Butterflies Doll from Cracker Barrel Old Country Store to review but the thoughts and experiences shared here are my own.