This post may contain affiliate links. Read my disclosure policy here.
5 Minutes for Mom contributing writer, Michelle, from Honest & Truly! is here today with an amazing Halloween craft idea using her Cricut Expression.
I adore Halloween. The costumes and parties and trick or treating are always a blast, but I love decorating, too. While I don't do all the blow up decorations outside, I love to put together fun crafts and decorations for inside – and to find ways to thank those who help make Halloween fun and special for us.
This year, I had the fun of using my Cricut to make a craft that I will be giving to Little Miss's teachers. It's a quick one and one I made mostly following the directions I was sent but using a little of my own creativity so that they better fit as a little teacher gift to thank them for going above and beyond.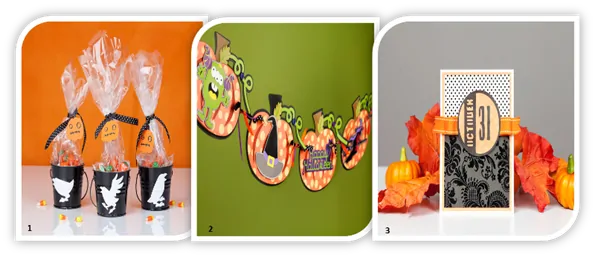 Crow Cups
(Originally Crow Tins, using small black pails)
What do you need?
The Cricut Simply Scarecrows Cartridge
A sheet of white vinyl
A sheet of black cardstock
A sheet of orange cardstock
A length of ribbon
A black mug (or small pail)
A cellophane bag
Candy
How Do You Do It?
Step 1:
Use the Cricut Expression to cut out your shapes.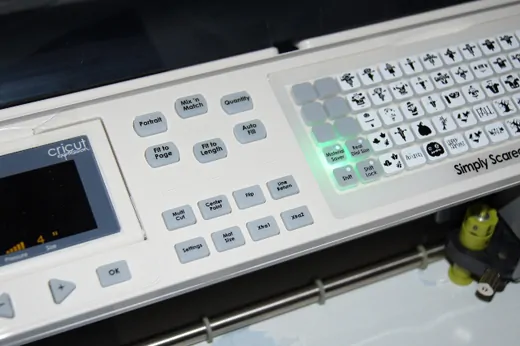 Step 2:
Start by cutting 3″ and 4″ crows on the white vinyl. Cut a black 2″ solid pumpkin, then cut a 2″ orange pumpkin layer.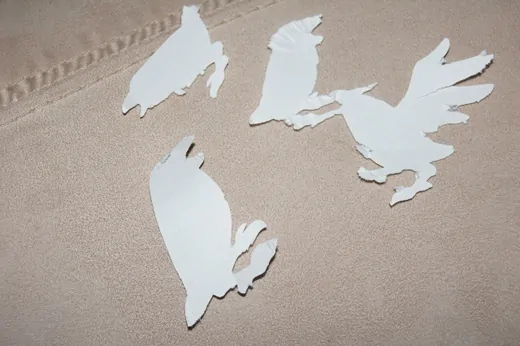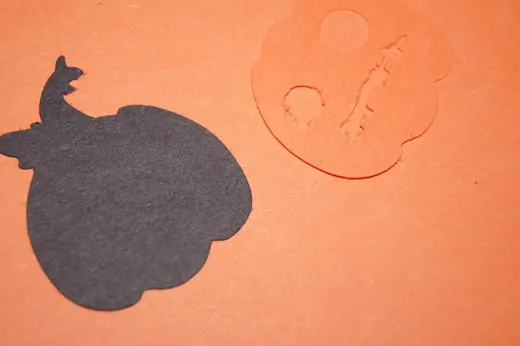 Step 3:
Glue the crows to your mug – or pail – on various sides but still separated so you only see one or two at a time.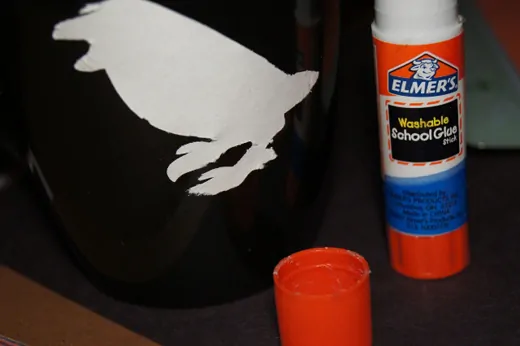 Step 4:
Glue the pumpkin together – the main orange pumpkin over the black layer and the insides of the eyes into their slots.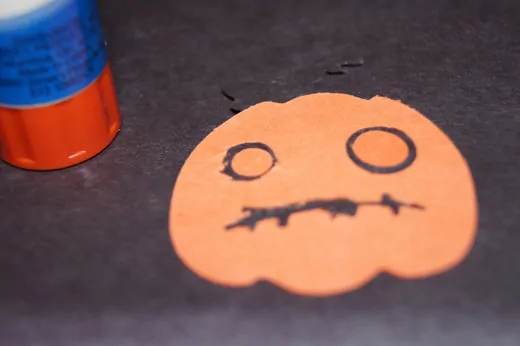 Step 5:
Push a cellophane bag into the mug (or pail) and stuff it full of your favorite candy. Thread the ribbon through a hole punched into the top of the pumpkin, and tie it around the cellophane bag to close it and prevent any of that precious candy from falling out.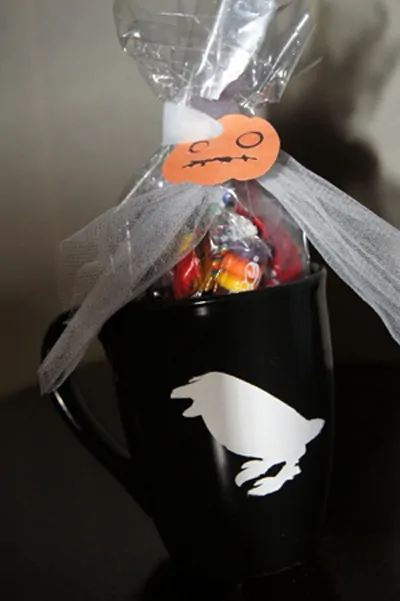 Step 6:
Choose the perfect place to display your Halloween themed or gift it to someone who will truly appreciate it and bask in their thanks.
How fun and how awesomely cute, too, no? I can't wait to see Little Miss's teachers' face when I hand these over. There are tons more fun Halloween crafts you can do using your Cricut, and I love that the majority of them are simple enough that the wee ones can help me assemble them, too.
You can use your Cricut Autumn Celebrations Cartridge to make a Halloween Banner or the Teresa Collins Cricut Chic and Scary Cartridge to make an October 31 card.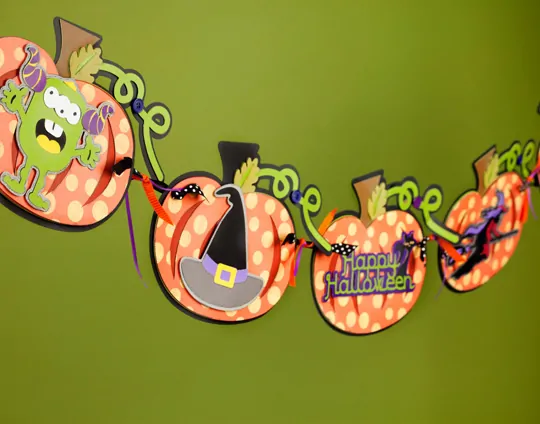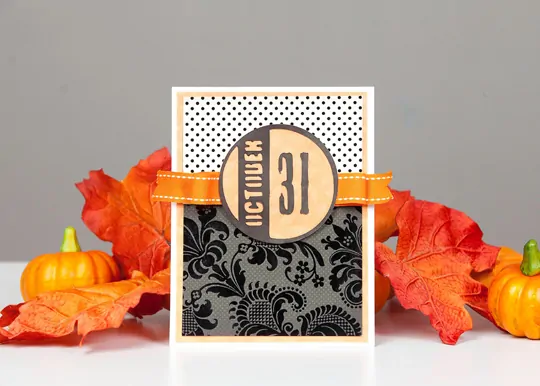 In the interest of full disclosure, I received a Cricut Simply Scarecrow cartridge for review purposes only. I was compensated for this post, but all opinions remain my own.
Written by contributing writer, Michelle. Michelle loves crafting but found that having the wee ones significantly cut into her time since she now spends all her creative juices trying to keep them happy and healthy. Holidays are one of the times she allows her creativity to flow, and you can currently find her elbow deep in pumpkin guts, as well as blogging at Honest & Truly! and on Twitter as HonestAndTruly.