This post may contain affiliate links. Read my disclosure policy here.
Abortion hurts. No one can deny that. No woman would wake up and say, "I want to get pregnant today so that I can have an abortion." It is an agonizing conclusion to a devastating condition – an unwanted pregnancy. Pro Life and Pro Choice must at least agree to that.
For a myriad of different reasons, millions of women – from every kind of background – have abortions. As a former youth worker, (I worked with different programs over the years including working with at-risk youth and with teen moms) I grieved as I watched young women go through abortion.
For many women who have had abortions, the results are devastating. The pain, physical and emotional, can burn for a lifetime and the shame destroys them every morning they wake up.
But the Lord can heal them.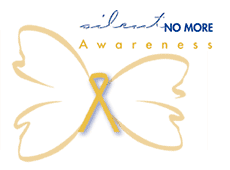 So I was relieved to see a great resource for women who have experienced abortion, and maybe for those considering it, called Silent No More Awareness Campaign. (Thanks to Jip's Journal for the link.)
This site provides resources, organizations, articles, support and more for women who have endured the agony of abortion. It is a much needed resource and I was so grateful to discover it.
Abortion happens to all kinds of women – not just teens and unfit mothers. The woman sitting next to you at Bible study may have had an abortion and is too ashamed to tell you. Your friend from the gym may have had one and has never told anyone, not even her husband. We cannot make any stereotypes or draw any sweeping conclusions. Abortion is a result of a fallen world where humans struggle and fail, and tragedy and death are inevitable.
Each woman has a different, painful story. My heart breaks as I think of the anguish of an unwanted pregnancy and the desperation that leads a woman to have an abortion. I hope that all touched by abortion can find healing and peace.
For the women, men and families that have been hurt by abortion I send you my love and prayers. I hope this site can ease some of your pain and provide you with support and healing.
Technorati Tags: Abortion, Pro Choice, Pro-life