This post may contain affiliate links. Read my disclosure policy here.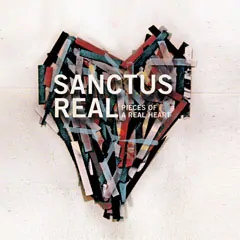 Every time I slip behind the steering wheel, I turn on our local Christian radio station. More often than not, the songs that play are just what my beaten up soul needs.
The first time I heard Sanctus Real's song Lead Me I almost had to pull the car over, the words ripped open so much of my own past, present, and future.
Even though Sanctus Real's lead singer Matt is singing from a father's perspective, his song inspires me just as much as a mother, wife and daughter of God. I am so broken — and this song brings me to my knees.
I always wondered about the story behind Lead Me. Was Matt's marriage the inspiration behind his words? How does his wife feel about the song? Where are they now?
I searched on You Tube to watch Sanctus Real's Lead Me video and found this behind the scenes video where Matt and his wife share the real story behind the song, Lead Me.
I hope these videos are a blessing to you as well. Life is hard. And it brings us all to our knees eventually.
I love Sanctus Real's music and ministry because they are "real." They sing from the broken places, the shadows that many Christians never want to admit exist in their lives. That truth is what I need in my life. I can't stand "perfect." I don't know about you, but I will never pretend my life is anything close to "perfect."
When I was reading Sanctus Real's blog, I was surprised to read the bass player Dan sharing openly about his divorce and the painful struggles with spiritual and emotional healing. (On his own blog, Dan shares the story of his divorce.)
If you are also need some "real" in your worship and healing, check out Sanctus Real.
And God Bless You!
Written by Janice, co-founder of the Mom Blog, 5 Minutes for Mom. I love talking with you — find me on Twitter at @5minutesformom and Facebook.com/5minutesformom.