This post may contain affiliate links. Read my disclosure policy here.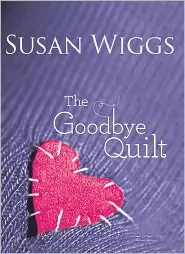 My family and I love road trips. My husband and I have had some wonderful conversations born from hours on the road with nothing but time on our hands.
Likewise, whether it's a long vacation or a quick ride home from school, I've heard many parents (of older kids especially) say that they love riding in the car, because that's when tweens and teens are most likely to open up.
In her new short novel The Goodbye Quilt, author Susan Wiggs writes about a mother-daughter cross country road trip. It's definitely bittersweet — for both of them, because it's 5 days of goodbye, as Linda is driving Molly to college. What can be sweet about that? Well, even in her sadness about saying goodbye to her only child, Linda realizes that she is also fulfilling the ultimate goal of parenting: letting her go and knowing that you did a good enough job to be fairly confident that she'll succeed.
For Molly, it's almost as hard to let go. But her problem isn't letting go of her mother, but of the boyfriend, her high school sweetheart who is content to stay in the small-town and work in the factory. She's got a great scholarship at the school across the country, and is sort of ready to do what her mom never did — strike out on her own in a new place — but she feels pulled.
This is a mostly light and sweet, a perfect novel to just enjoy when you don't want to think too hard, but on the other hand, Wiggs has so perfectly captured the mixed feelings over that moment of letting/pushing/encouraging your little ones out of the nest that it is so much more:
"I'm not ready. This wrenching grief has kind of blindsided me. I didn't expect it to be this intense. All kids leave home. If you do your job of parenting correctly, this is the end result. They leave. When it doesn't work that way, that's when a mother should worry. If the kid sticks around, takes up permanent residence in her childhood bedroom, you're considered a failure."

The Goodbye Quilt, page 21 ARC
During the trip, Linda wonders, "Did I teach her everything she needs to know to succeed in the future?" She's also looking back and remembering the past as she puts finishing touches on the quilt she's making to give Molly as a goodbye gift. Each scrap of fabric and ribbon reminds her of the little girl she's raised.
This book seems sad, especially if you are like me and see the end coming. My daughter is in 7th grade now, and I know that all-too soon, I'll be sending her away to strike out on her own. But it's really not sad and depressing. It's a testament to the power of motherhood and the difficulty and necessity of letting go.
And for those of you with busy little ones taking all your time and energy, it's a short little book, and I guarantee you can make the time to finish, so take the publisher up on the offer, and leave a comment right here to enter to win your own copy of The Goodbye Quilt.
This giveaway is open to U.S. and Canadian shipping addresses. We'll announce the winner right here on April 25.
The winner of The Mom's Guide to Traveling with Kids is #16 Catherine Simonds.
Like books? Don't miss a thing.
Subscribe to our 5 Minutes for Books.com feed. Follow us @5M4B on Twitter or on Facebook. Enter our current giveaways.
Now you can even check us out on YouTube!
Do you love quilting or know someone who does? Check out my review of the beautiful new book F is for Friendship: A Quilter's Alphabet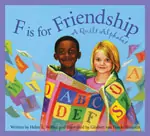 Written by book blogger Jennifer, who manages 5 Minutes for Books and blogs about life with her 6 1/2 year old son and 12 1/2 year old daughter at Snapshot.