This post may contain affiliate links. Read my disclosure policy here.
The Caboose Trailer Bike is the type of product that when you need it, you really need it.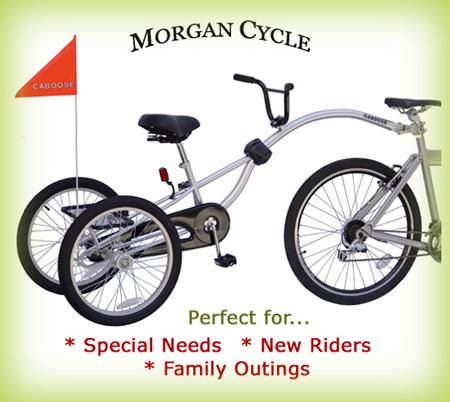 And so awarding the winner of this contest is exciting but also a little bittersweet because we wish we had a bike for each family who needs a 2 wheel trailer bike to enjoy family bike rides.
The good news is that the Caboose is affordable. Pedal Cars and Retro Collectibles, as the exclusive retailer, works directly with the manufacturer to ensure they offer the bike at the lowest price possible. It is $249.99 for the smaller model and $279.99 for the larger.
The latest shipment of bikes is already running low. And the Caboose is being featured at the Best Buddies Challenge celebrity bike ride event, which may cause the bikes to go out of stock again. So if your family needs a bike, please don't wait too long before ordering.
We also want to thank all of you who spread the word about the contest on your own blogs and amongst friends. It is wonderful to see how many families learned about how this special needs bike can help them.
And now…
The winner of the Caboose trailer bike is…
Comment #394 Trina.
Trina shared in her comments that her 8 year old child is blind with Cerebral Palsy and Autism. We hope that Trina's family enjoys many family bike rides this Spring.
And the winner of the feature interview and month of free advertising is Kim from Embracing Momminess and now know as Up North Mommy.