This post may contain affiliate links. Read my disclosure policy here.
Ree Drummond, The Pioneer Woman, is a star.
She has the most successful — and stunning — blog in the momosphere. And her achievements don't end online. Ree also has an incredible marriage and idyllic family life.
It would be easy to be jealous of her, but the thing about Ree is — she is as gracious, charming and beautiful as her blog is, and you can't not love her.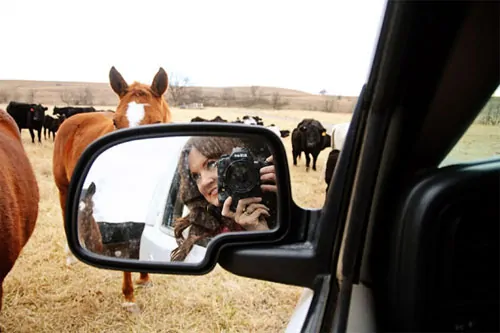 I'll be honest though, sometimes I look at her site and I do feel a little envious.
Ree captures her enchanted life with her phenomenal photography and her effortless writing.
So when I stop by her ranch for a virtual visit, I spend hours with my jaw dropped at her exquisite story telling, wishing that I not only had such amazing stories to tell, but that I could tell them as well as she can.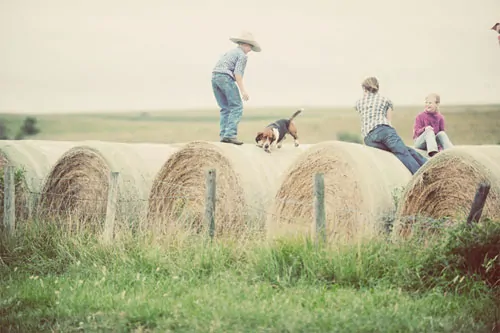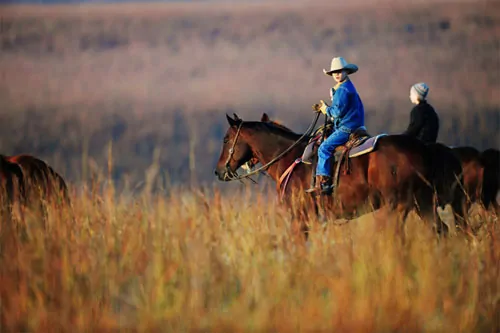 But, the envy fades when I remember how deserving she is of her success and how happy I am for her. I think about how lovely she's been both times I've met her.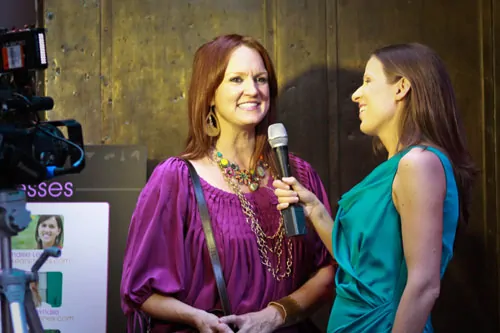 In New York City, at the Social Luxe party during BlogHer'10, I got the chance to interview Ree for the second time. (I interviewed Ree during BlogHer 2009 as well.)
In this interview, Ree shares a few secrets of her success in blogging and marriage.
Why The Pioneer Woman is a Success
Tonight as I browsed through her beautiful site, I thought more about what I think contributes to the Pioneer Woman's enormous success.
1. Value
We all want to be sticky. Once our readers spot our site, we want them to stay, to dig deeper, and to keep coming back, day after day.
The Pioneer Woman shows us how it is done — through valuable content. Ree is constantly giving value to her readers, through content like her photography tips and tools, her homeschooling ideas and insights, and her cooking recipes and photos.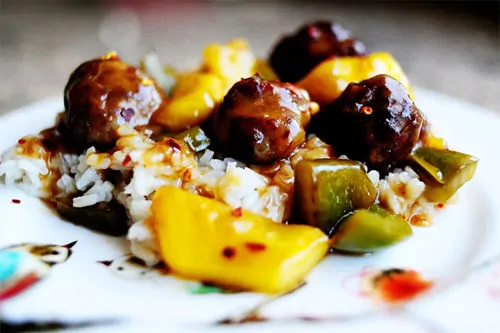 I can spend hours at The Pioneer Woman, clicking deeper and deeper into her site, and then coming back for more.
2. Engagement
Blogging is about relationship, about engaging your readers and having conversations with them.
Ree is able to make us feel as welcome as if she has pulled up a chair at her kitchen table, putting us at ease with her humility and charm.
She respect her readers' talents, allowing them to be a part of the process with projects like Tasty Kitchen and photo contests and photo assignments where she posts readers' incredible photography.
3. Inspiration
The hook. We all want — need — to be inspired.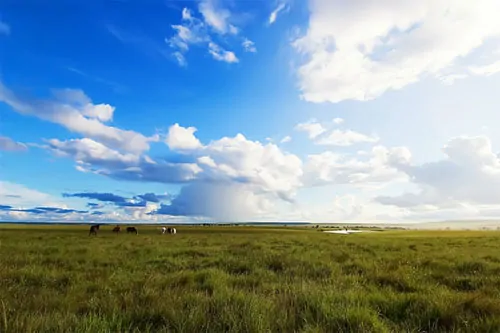 Whether it is through her writing, her story, her cooking, her photography, her marriage, or her parenting, Ree Drummond defines inspiration.
But even though she sometimes seems to be leaps and bounds ahead of the rest of us, Ree continually "Keeps it Real," reminding us she is just as human as the rest of us, learning as she goes. And personally, that is what I love most about The Pioneer Woman — it is inspiration coupled with encouragement.
The Book Is Almost Here…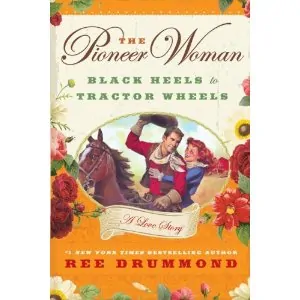 How Ree wrote her second book, Black Heels to Tractor Wheels, is as intriguing as the romantic plot. She started the book as a post on her blog and it eventually became a forty-plus chapter online serial love story written over eighteen months.
Ree explains she "ended the online version on our wedding day, then started working on the book, which includes both the online story and a whole new part, which documents the entire first year of our marriage—when everything sort of falls apart, goes downhill, blows up in our face, and…"
Black Heels to Tractor Wheels is being released on February 1st and you can preorder your copy here. I cannot wait to read it!
Remember you can tweet with Ree @thepioneerwoman and find her on Facebook as The Pioneer Woman.
So Tell Us…
Why do you think The Pioneer Woman is such a success?
Are you a long-time Pioneer Woman reader?
Have you read her cookbook and will you be picking up a copy of her new book?
What is your favorite part of her site?
Thanks to Our Sponsors

Thanks to Kmart Design we shot a ton of interviews with fantastic bloggers and we still have more to publish, so make sure you watch our feed.
Watch more of our BlogHer10 video interviews here!
Also… here's a little tip…
If you want to see the videos as soon as we upload them to YouTube (even before we can get them published here at 5 Minutes For Mom), subscribe to our YouTube channel.
Written by 5 Minutes for Mom co-founder Janice.
Tweet with us at @5MinutesForMom