This post may contain affiliate links. Read my disclosure policy here.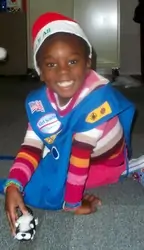 ZhuZhu Pets® were the 2010 Toy of the Year, bringing smiles to children everywhere. This past Christmas, Cepia LLC, the makers of Zhu Zhu Pets, provided 100 bloggers with 100 Zhu Zhu Pets to be donated to a charity of their choice.
100 bloggers + 100 Zhu Zhu Pets = 10,000 smiles.
We were thrilled to join in on the fun. I received the boxes of Zhu Zhu Pets and decided to turn it into a holiday project for my Daisy Girl Scout Troop. We had an entire Zhu Zhu themed meeting, even using our own Zhu Zhu Pets to have Zhu Zhu races.
We then had a wrapping party. The girls formed groups and wrapped the large boxes of Zhu Zhu Pets in preparation for their donation to the nearby Ronald McDonald House and Memorial Hospital for Children.
My troop had a blast. Here they are in silly poses with their wrapped Zhu Zhu Pets. Yes, I let them wrap the boxes however they wanted, which meant many bows were used.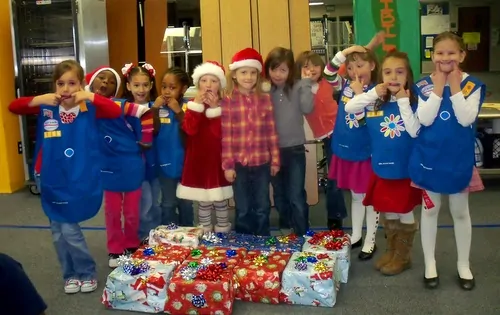 Thank you Cepia LLC for allowing us to participate in your Random Acts of Zhu program.
Written by 5 Minutes for Mom contributing editor, Erica.