This post may contain affiliate links. Read my disclosure policy here.
Have you ever been in New York during the Christmas season? If you love Christmas, or you love New York (or both!), you absolutely must put "Christmas in NY" on your life list.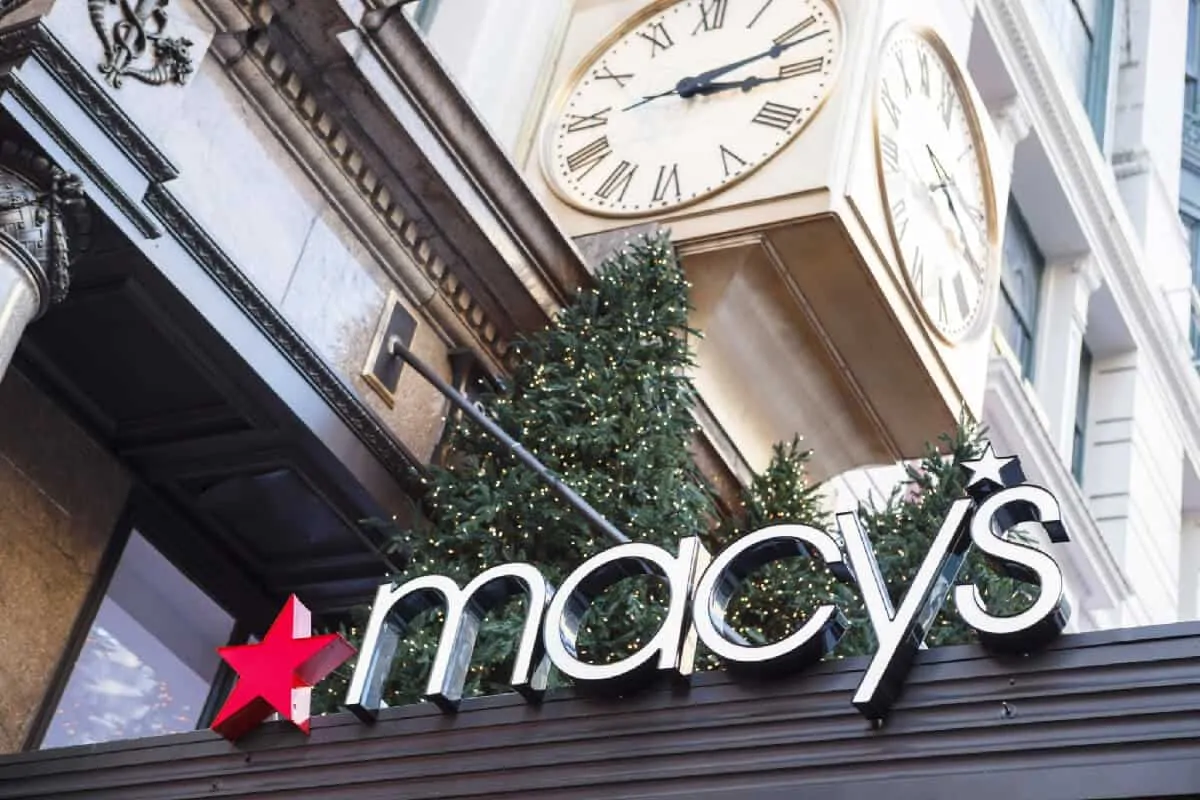 I love New York in every season, but Christmas is absolutely magical… and so is Thanksgiving. If you're going to be in New York for Thanksgiving, check out our friend Brianne's tips for taking your kids to see the Macy's Thanksgiving Day Parade.
Since this is my last month living in Connecticut, my gateway to New York, I've been soaking up all New York has to offer.
First, we "kicked off" the Christmas season with tickets to the Radio City Christmas Spectacular, courtesy of MSG entertainment. The kids and I had attended a Christmas in July event with the Rockettes, and because of this, we were invited to opening night. This is the second time we've seen the show. The first time, in 2008, we bought tickets for Thanksgiving weekend. My parents were coming to visit, and we wanted to visit New York, and this was fantastic. Because it was still early in the season (the weekend before Thanksgiving, I think), we were able to get a great deal. Our tickets were high up, but we all still enjoyed it a lot.
This year we had awesome seats on about the 15 or 20th row on the orchestra level. It was a fantastic experience being so close, and once again, we all enjoyed it a lot. It just gets a person in the mood for Christmas, and unlike other Broadway shows which are much longer and have "boring" spells (in the eyes of a young child), I recommend this show for young families. Kyle was 4 1/2 the first time we saw it, and he stayed engaged the whole time.
A couple of weeks ago, I went into NY for the screening of Universal's Little Fockers (check out my interviews with Jessica Alba, Blythe Danner, and the kids). It was a rainy morning, but there was no way I was going to sit in the hotel (even if the hotel was the fabulous Ritz Carlton) two weeks before Christmas. The Central Park South area is a great place to be at this time of year. Right off 5th avenue, near FAO Schwartz and Bloomingdales, it's a shopper's paradise, even if you are only window-shopping as I was.
New York is an exciting, beautiful, diverse, unique city any month out of the year, but in December it really pops. If you love to travel, visiting New York in December should be on your life list. It's awfully crowded this time of year, but there's a reason — it's a magical place made even more fantastic when it's infused with Christmas spirit.

Have you ever been to NYC at Christmas? What did you love about it?
Don't Miss This…
Be sure to check out our Holiday Gift Guide… you'll especially want to get ideas for yourself as well as your mom, sister, best friend etc in our Holiday Gift Guide for Women – Christmas Gift Ideas for Her.