This post may contain affiliate links. Read my disclosure policy here.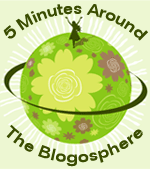 As you can see, I've listed the giveaways in a different format this week since there were so many of them. Let me know what you think of it. Mahalo!
BLOG GIVEAWAYS
COOL WEBSITES
Sittercity – "At Sittercity, our mission is to connect parents with caregivers in their area to give each side what they want – some time off for adults-only activities and access to a multitude of child and pet care jobs. With over 150,000 caregivers across the country, Sittercity is the nation's largest and most easily accessible database for babysitters, nannies and pet sitters."
Good Shop – a new online mall (featuring stores like Amazon, Apple, Best Buy, J Crew and hundreds of
others) which donates a percentage of each sale to the charity or school of the users' choice. If you're already shopping online for things you love, why not make it count towards charity?
PKids Online – "PKIDs' mission is to educate the public about infectious diseases, the methods of prevention and transmission, the latest advances in medicine, and the elimination of social stigma borne by the infected; and to assist the families of the children living with hepatitis, HIV/AIDS, or other chronic, viral infectious diseases with emotional, financial and informational support." This month they're highlighting the cause and effects of Pertussis (Whooping Cough. Check out this informative site.
CONTESTS & ANNOUNCEMENTS
Mark your calendars for this week's Parent Bloggers Network's Blog Blast! This week's theme is "Blast from the Past" where you could win a one year subscription to either Highlights or Hive Five Magazine for kids. All you need to do is publish a post on March 7th talking about the"things you used to do as children that you are engaging in with your kids now. Be it books, songs, activities, sports, crafts, hobbies, or even Highlights magazine, we'd love to hear your experience with bringing your own kid loves to your kids." Don't forget to include links to Parent Bloggers Network and Highlights Magazine then send your link to parentbloggers at gmail dot com. Five random winners will be selected.
Are you a blogger who does product reviews? Submit your opinions to This Full House's Review Bloggers Carnival. It's a great way to meet new bloggers and get your site noticed. Deadline is every Sunday, 12pm EST.
Randa Clay Designs & Essential Keystrokes are holding a Group Writing Project with the theme being "Ad Lib". To enter, write a blog post inspired by one of the great ad slogans and then send the permalink to either of them before March 12th. Two winners will receive $20 to either Amazon.com or iTunes.
Is your Mom the greatest or know someone who is? Enter them in the Mother's Day Central 2007's Mother of the Year Competition and they could win an award plaque, a bouquet of flowers, a gift of choice (value $200), and a flip digital camera. Deadline is March 5th.
Trista is getting ready for Spring cleaning and wants you to join her! From March 10th till the 14th, she'll be feature a specific room, with tips, lists, and everything you need to get that room spic n span. For more information, stop by The Pumpkin Patch.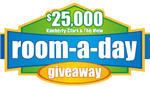 Kimberly-Clark and ABC's The View have partnered to award 16 lucky viewers $25,000 each for a room makeover in the Room-A-Day Giveaway Sweepstakes. Now through March 7th, consumers can enter the sweepstakes for a chance to win the LAST remaining $25,000 room makeovers via entry forms in participating retail stores or online at www.RoomaDayGiveaway.com or www.abc.com.
If you would like to have a post on your blog featured in 5 Minutes Around The Blogosphere, please send us an email with the actual link to your post at features5minutesformom at gmail dot com and we'll see if it can be arranged.
Kailani can be found at An Island Life and An Island Review.