This post may contain affiliate links. Read my disclosure policy here.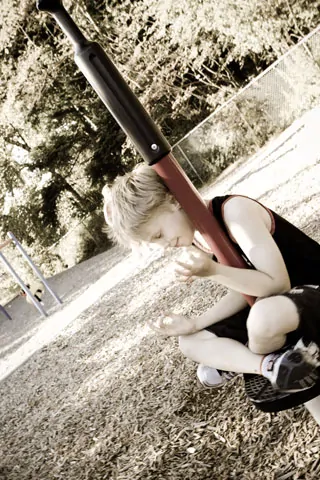 My son Jackson being silly at the playground. I don't think it actually counts as meditating! LOL
Post a photo on your site, link up and find others… Wordless Wednesday is tons of fun. (And I know it says "wordless" but I just can't bear to not write anything! If I had created it, I probably would have named it something different! LOL)
Here is a fun thumbnail linky…
But if you prefer the old style, you can use this linky:
Thanks to Uisce for creating Wordless Wednesday.

Written by Janice, co-founder of 5 Minutes for Mom
Did you know that Susan and I own two online toy stores where you can find unique toys for Christmas like a pedal car or an inspiring toy kitchen. You know, in case Santa needs any ideas!