This post may contain affiliate links. Read my disclosure policy here.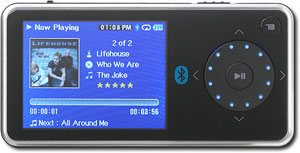 Have you got an MP3 player yet?
Or maybe a more fitting question for your family is, how many MP3 players do you have in your household?
With every family member wanting to get into the fun of technology, one MP3 player per house doesn't always cut it. Everyone from toddlers (Julia used one to watch Dora videos on her flight to Italy) to Grandmothers (my mom enjoys hers) is in the market for a good MP3 player.
So if someone in your family is waiting for an MP3 player, maybe this Valentine's Day you can surprise them with an Insignia® MP3 Player.
Or if you don't have one to call your own yet – then this one is for you!
Thanks to Best Buy, we are giving away an Insignia® – Pilot 4GB Video MP3 Player with Bluetooth Technology just in time for Valentine's Day.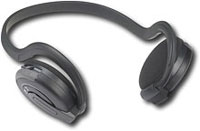 So you can slip on some headphones, open up some chocolates and feel the love!
Oh – did I forget to mention our winner will also be getting a pair of Insignia® – Bluetooth Wireless Behind-the-Head Headphones? Yes – Best Buy is in a loving mood!
The Insignia® – Pilot 4GB Video MP3 Player with Bluetooth Technology is on sale at Best Buy for $109.99 and includes these features and more:
Plays music, videos and photos
Built-in Bluetooth wireless audio
Built-in FM RDS tuner (shows Song and Artist)
2.4″ wide viewing angle display
Easy set-up, CD ripping and audio/video synch with included software
and more…
If you want to win this MP3 player and headphones, all you need to do is:
Publish a post on your own blog linking back to this giveaway post and also linking to Best Buy.
Leave a comment on this post.
If you don't have a blog, we understand you can't link back, but then please spread the word amongst your friends.
This contest is open to both US and Canadian shipping addresses!
We'll announce the winner on Tuesday, February 5th. Please remember to check back then to see if you won and check your email (including your junk mail folder).