This post may contain affiliate links. Read my disclosure policy here.
Come Join Us for a Webinar with Mompreneur Tammy Kahn Fennell!
"How to Social Network for Real Business with a Real Mom."
I've been long meaning to get more organized and effective with my use of Twitter and Facebook. I love both ways of connecting and meeting new friends, but it's hard to stay on top of it all. With thousands of friends on both Twitter and Facebook, I end up not managing my relationships well enough.
When a friend introduced me to Tammy and the application she and her team have built called MarketMeTweet, I got very excited.
I knew right away that it was a tool that would help me get control of my Twitter and Facebook chaos. I'm just starting to use it, but I knew I needed to share it with you all too.
So I've asked Tammy to spend some time with us and walk us through how to use MarketMeTweet and how it can help us all to make better use of our time on Twitter and Facebook.
It is a powerful application that her team in the UK have been developing over the last several months and they recently launched version 2.
I've actually arranged an exclusive way for our webinar attendees to try MarketMeTweet. (Shhhh… nobody else gets this… just you… our fabulous 5 Minutes For Mom readers who attend the webinar.)
Also, so that you know, Janice and I are going to be helping Tammy spread the word about MarketMeTweet, so she has set us up as affiliates. And YOU can be an affiliate too… once you fall in love with the app, you'll be telling all your friends anyway.
So join us as we have Tammy show us how to maximize our time on Twitter and Facebook with MarketMeTweet.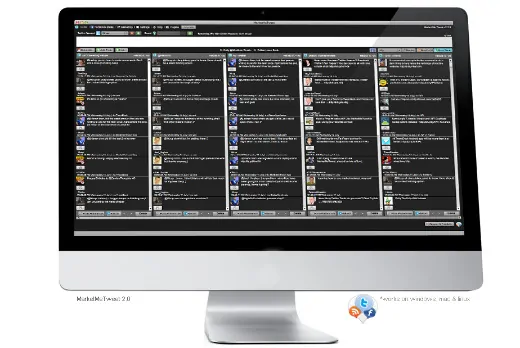 The webinar will be held at 3pm EST this Friday July 23rd. Click Here to register for FREE.
(If you can't make that time, still register as we are planning on recording it. But join us live to interact and ask questions and learn in real-time.)
Remember, I've arranged a special way for our attendees to try MarketMeTweet… so quick… go register now!