This post may contain affiliate links. Read my disclosure policy here.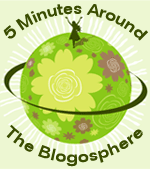 CONTESTS & GIVEAWAYS
There are three giveaways going on at An Island Review. Stop by for your chance to win!
Do you love Fall? Write from Karen is having a photo contest where the lucky winner who receives the most vote will win $20 to Amazon.com or $20 to Busy Body. Just post your favorite fall photo before October 19th and sign the Mr.Linky at the contest post. Then get everybody to vote for you!
Patty at Girlfriends in God is giving away a $100 gift card to American Airlines! How perfect for the upcoming holidays! To enter, just play her Let's Make a Deal game and select a door. Leave you choice in comments and she'll pick a winner on October 26th. Good luck!

There's a whole bunch of things going on at Melissa's Idea Garden! First, if you purchase one of her books or cd, she will donate $1 to Habitat for Humanity which is dedicated to the rebuilding efforts in New Orleans. You will also be entered into her giveaway for some cool prizes. Second, her kids 4-H organization is putting together a care package for the soldiers in Iraq. If you contribute something, you will be entered in another giveaway. Third, if you'd like to win any of her ebooks or recipe CD, just blog about her giveaway and leave a comment on the giveaway post. Visit her site for more information and deadlines.
The finalists of the Back-to-School Writing Contest has been chosen. Stop by Super Fundraiser and vote for your favorite one. In return, one lucky random voter will receive a $25 to Amazon.com. What an easy way to make $25!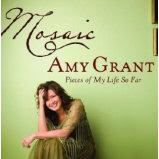 Beginning Oct 15th, Karen of Mommy of Three will be giving away 3 copies of Amy Grant's new book – Mosiac. There are different ways to enter so stop by her site before October 19th for your chance to win!
Every week, Trish reviews a book at her Book of the Week blog. Now she's giving you a chance to win a copy of that book by simply leaving a comment at any one of her sites – Simplifying Motherhood, Books for Mom, and her Recipe of the Week. For every comment that you leave, you'll get one entry. You have until 5pm EST every Sunday evening.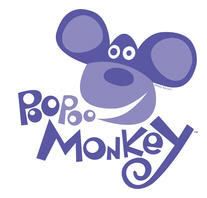 Have you ever visited the Poopasnuffas website? They have the absolutely cutest kids characters! Now you can win a free Poopasnuffas T-shirt by entering their story writing contest. This month's theme is "Autumn Adventures". For all the details, stop by this post before November 2nd.
Laura Williams Musings is giving away a 6 month subscription to the Tessy & Tab Reading Club – the first kids magazine subscription that promotes early independent reading for preschool children. To enter, just leave a comment on the giveaway post. You can earn an extra entry by posting a pre-made blurb on your blog. To get the wording, stop by her site for more info. Deadline is October 18th.
COOL IDEAS
Cleaning out your closets and don't know what to do with all the things you don't use anymore? Why not check out OURThreads! This cool new concept allows you to buy, trade, and sell clothes online with other users. A great alternative to eBay.
Hey all you scrapbookers out there, Wendy is holding a Scrapbooking Swap! What a great way to get rid of the things you're not going to use and get new items in exchange! For more information, stop by Wesnlani before October 20th.
Want to get something fun in the mail for a change? Christine is holding an Autumn Goody Swap! Hurry, you have until Oct 16th to sign-up. For all the details, stop by Are We There Yet?
COMMUNITY AWARENESS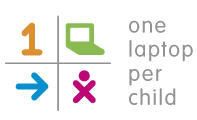 OLPC, One Laptop Per Child, a non profit organization, set out a few years ago to design and build affordable and easy to use computers for children all over the world. They recently announced that between Nov. 12 and Nov. 26, consumers can participate in the Give 1, Get 1 program. Every time anyone from the USA or Canada orders an OLPC xo laptop during this two-week period, another laptop will be donated to a child in a developing country. For more information on this worthy cause, stop by the official website.
Want to show your support for Breast Cancer Awareness Month? Mamanista suggests some great products to help spread the word. Go check it out!
FREE SAMPLES – while supplies last

HALLOWEEN FUN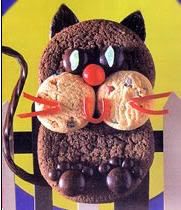 Looking for something your kids can make for Halloween? How about this adrobable Scaredy-Car Cookie? For this no-bake recipe, stop by the Better Homes & Garden website. Thank you to Erica for the tip!
Kaboose is a new family-oriented website that offers information and advice on everything from pregnancy to parenting, birthday parties to scrapbooking and entertainment to education, to help parents plan and share their family life. They also have a really cool photo uploading tool where you can share your precious family photos with an online community. They are currently holding a Halloween Photo Contest where the winner could win $1000! Stop by there before Nov 6th for all the details.
If you're like me and you lack some serious pumpkin carving skills, try doing a little virtual pumpkin carving!
Check out Scary.com where you can find all things Halloweeen related – crafts, costumes, recipes, songs, jokes, and even coupons.
If you would like to have a post on your blog featured in 5 Minutes Around The Blogosphere, please send us an email at features5minutesformom at gmail dot com and we'll see if it can be arranged.
Kailani can be found at An Island Life and An Island Review.