This post may contain affiliate links. Read my disclosure policy here.
We have a Lea Michele exclusive video for you…
Lea Michele, Golden Globe-nominated actress of the hit series "Glee," is partnering with Dove Hair Care™ to inspire women everywhere to keep doing their favorite things to their hair, because reinvented Dove shampoos and conditioners take care of the damage. To celebrate, Lea will be performing an exclusive rendition of the iconic song "My Favorite Things" that will preview on TV and be available at www.dovegleeforall.com.

And you get to see it FIRST here at 5 Minutes for Mom!
Here's some behind the scenes footage of that video shoot…
Lea Michele Answered Your Tweets!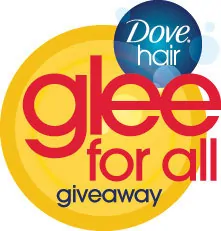 Last week Lea Michele answered some of our #DoveGleeForAll tweets at our Dove Glee For All Twitter Party. She had a TON of questions from you all, and she chose two of them to answer:
From @msleamichele: Thx to everyone who tweeted me a question last week at the @dovegleeforall Twitter Party! I'm going to answer a couple questions now! #spon
Question from: @nathletics: @msleamichele your hair is gorgeous on glee & at events. What @dove products do you use to keep it healthy? #dovegleeforall
From @msleamichele:@nathletics thanks! My new fav product is @Dove Hair's Intensive Repair shampoo/conditioner – helps w/ all the damage my hair takes! #spon
Question from @TeamGleeFan: @msleamichele What city are you most excited to see on tour? #dovegleeforall
From @msleamichele: @TeamGleeFan SO excited to tour in my home city-NYC! Performing at Radio City and seeing my friends & fam! Can't wait! 🙂 #spon
Written by Janice, co-founder of 5 Minutes for Mom
Note: The Dove Glee for All campaign is part of Dove's partnership with Rocket XL and Glee. 5 Minutes for Mom is not being paid to participate in this campaign, but may receive some forms of compensation such as product or tour tickets.