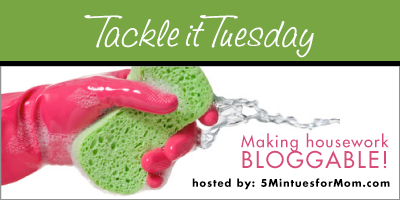 I can barely admit this one…
Tonight's tackle is beyond embarrasing.
No, it isn't a really messy room or cubboard or drawer, although I have plenty of those waiting. It is far more important than any of those.
But I am one of those people — you know the ones who spend all their time on the URGENT to do list and never make it to the IMPORTANT list? Yup, that is me. Putting out fires instead of preventing them.
Well, this tackle is on BOTH the urgent and the important list but everytime I start to tackle it, I get interrupted and put it down. One more day goes by. And the guilt builds and pulls me down.
So what is this tackle that is tormenting me???
FORMS — Olivia's medical history, parent checklists, questionnaires and more. A big stack of them.
I need to fill them out for her new psychiatrist who will be following up on Olivia's stereotypy. BUT, I need to get the forms done to get her on the waitlist for an appointement — and the forms have been here for weeks and weeks!
I know — it is unbelievable and unforgivable that I would procrastinate on something so important. But I have. And I feel just terrible.
So tonight I am tackling them and tomorrow (Tuesday) they will be in the mail heading finally to their destination and we will begin waiting to hear from the doctor.
I suppose one reason I have allowed myself to procrastinate is that I know that this follow up will be pretty hopeless. Doctors don't usually treat sterotypies, but I insisted that Olivia be followed up to watch for other conditions. While stereotypies can present in healthy children, they often accompany other conditions such as autism.
And I suppose another reason I haven't completed the forms is that everytime I start to I get overwhelmed. I have been going through SO much with Jackson lately, along with weekly appointments with his psychiatrist as we try to find medications that work for him, that starting the process of forms and psychiatrists with Olivia is depressing.
But everytime she clenches and contorts in one of her stereotypies my heart breaks and my stress level soars. I know it is "benign" but seeing your child lost in these repetative movements that can go on and on does not FEEL or LOOK benign to a parent.

It makes you want to scream and cry and make it stop. You want to fix it — make it go away.
So, WHY would I procrastinate on the forms???
Well, I think the final reason is just pure and plain procrastination. I have so much to do and I always plan on doing it "later." But when "later" comes I am so exhausted I put it off for "one more day."
So tell me, on what do YOU procrastinate? Does it make you feel terrible about yourself?
What are YOU tackling this week? Link up show off…
Tell us what you're up to with all your other tackles… housework and otherwise… add your link to your tackle in the MckLinky below!
Each week on Tuesday, we are posting before and after pictures of a project or trouble area that we tackled this week.

Find out more about Tackle It Tuesday here.
The project can be little or big – whatever you want.

Basically, Tackle It Tuesday is about giving ourselves incentive, deadlines and satisfaction in getting our household tasks done.

(It doesn't even have to be housework… just whatever is on your To Do list.)
If you tackled a project this week, just add a comment and add your link below.
Written by 5 Minutes for Mom co-founder Janice.