This post may contain affiliate links. Read my disclosure policy here.
NOTE: Head over to the main Ultimate Blog Party party post if you are looking to add your party post link or to leave a comment to enter to win a prize.
The Ultimate Blog Party 2010 week is packed with bloghopping — and we know the party is already spilling out onto Twitter — but we simply have to do a "Twitter Party" too!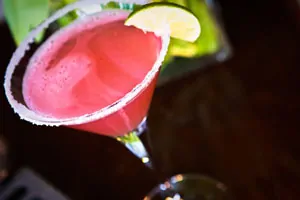 So, Monday night, 10-11:30pm ET, we are gonna take the UBP party officially out to Twitter — hashtag #UBP10.
Originally, we said the party was just going to be for 1hour. But really, there is no way that will be long enough for your party animals! Now the party will fun for 90minutes — 10-11:30pm ET.
We are sorry it is so late for you Eastern folks, but we are trying to give the Pacific coasters a break since all the parties hit right at dinner time! So set your coffee machines for morning and get ready to tweet the night away.
This Twitter party is dedicated to YOU! We want to help you get to know each other on Twitter and make new bloggy friendships. We will also be answering your questions about blogging, social media and whatever else you want to fire out at us!

And yes, there will be lots of prizes. Really? Did you ever think we would leave you without prizes.
There are tons of prizes waiting for us to dole out Monday night.
So make sure you sign up on the #UBP10 Twitter Party MckLinky below so all of the participants can find and follow you, and show up ready to tweet on Monday night! Don't forget to use hashtag #UBP10!
(Yes — you can have your twitter handle here AS WELL as in the Twitter Handle MckLinky in the Main Ultimate Blog Party 2010 Party Post. But THIS MckLinky is only for people who plan on participating in the #UBP10 Twitter Party on Monday, April 12th.)