This post may contain affiliate links. Read my disclosure policy here.
The SipChip™ is a coin-sized drug test that allows you to discreetly test your drink for common date rape drugs in as little as thirty seconds.
This post is sponsored by Undercover Colors.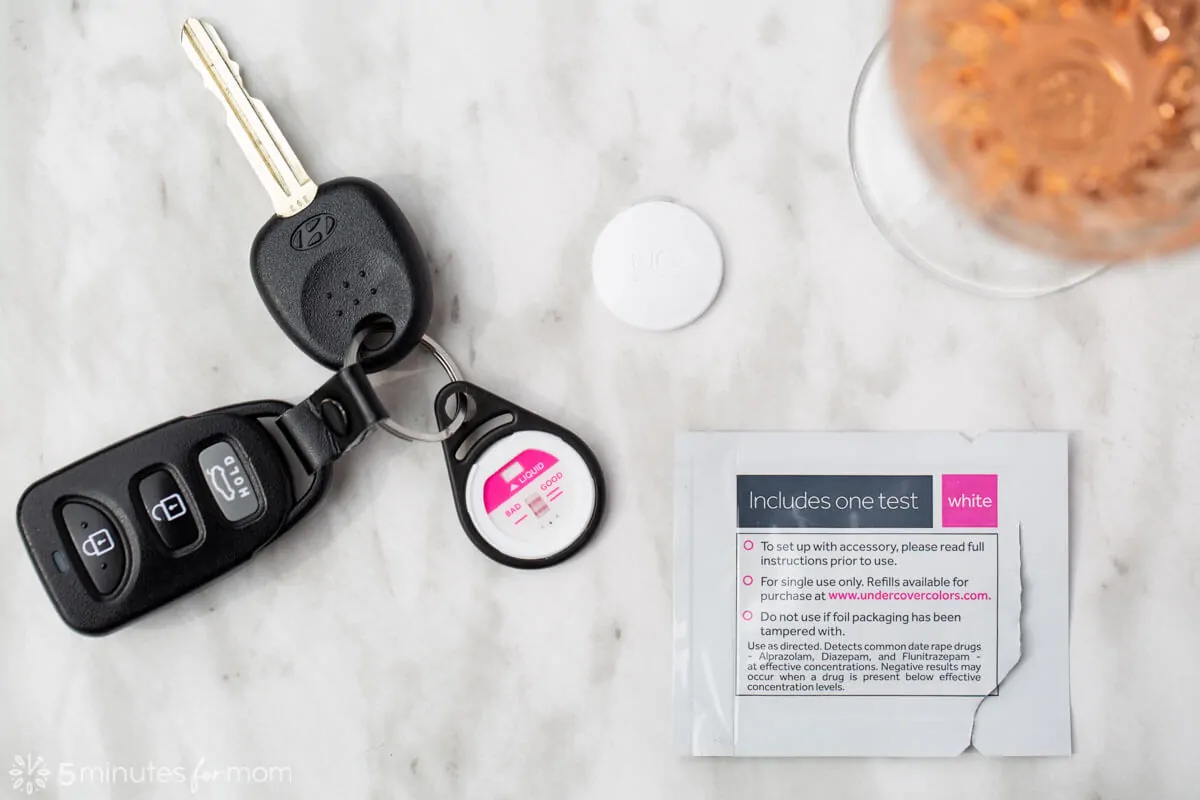 Did you know that you can easily and accurately test a drink to make sure it is safe and has not been spiked with a date rape drug?
Until I heard about the SipChip™, I had no idea that testing your drink was possible, let alone quick and accurate.
Considering nearly 11 million women in the U.S. have been sexually assaulted while drunk, drugged, or high and experts estimate that 1 in 13 college students are drugged and assaulted, I am very grateful that drink spiking tests like the SipChip are coming to market.
Whether you are using the SipChip yourself or you are giving them to your older children or college-bound teens, having a tool to help protect against sexual predators can be life-saving.
How Does the SipChip Work?
The SipChip is a portable drink spiking test that is smaller than a quarter and works in over 100 drinks, including both non-alcoholic and alcoholic beverages such as juice, mixed drinks, beer, wine, and liquors.
It is 99.3% accurate and takes as little as 30 seconds to show results.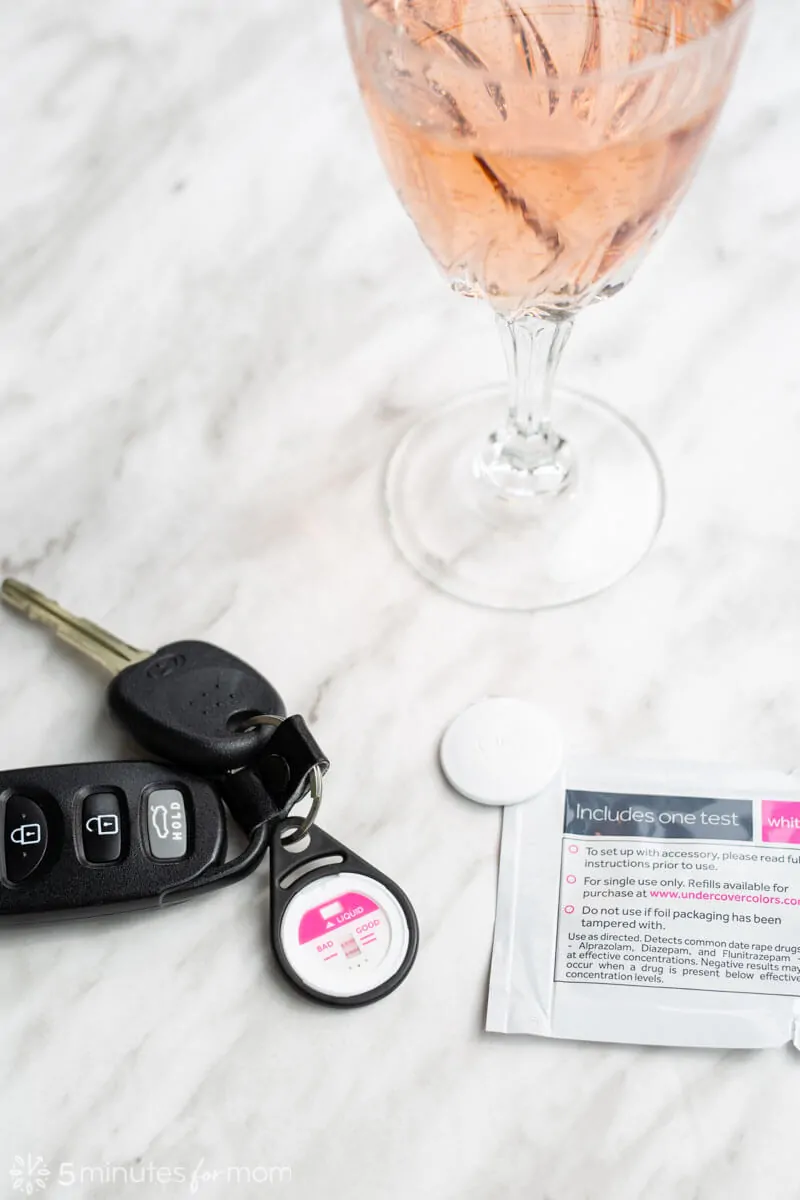 Created by Undercover Colors (UC), a diagnostics company specializing in the evolution of lateral flow technology, The SipChip uses just a single drop of liquid to tests for all of the most common date rape drugs, including, including roofies, Xanax, and valium.
The SipChip comes with a key fob and phone holder to store the SipChip or it can be discreetly carried in pockets, wallets, purses, etc.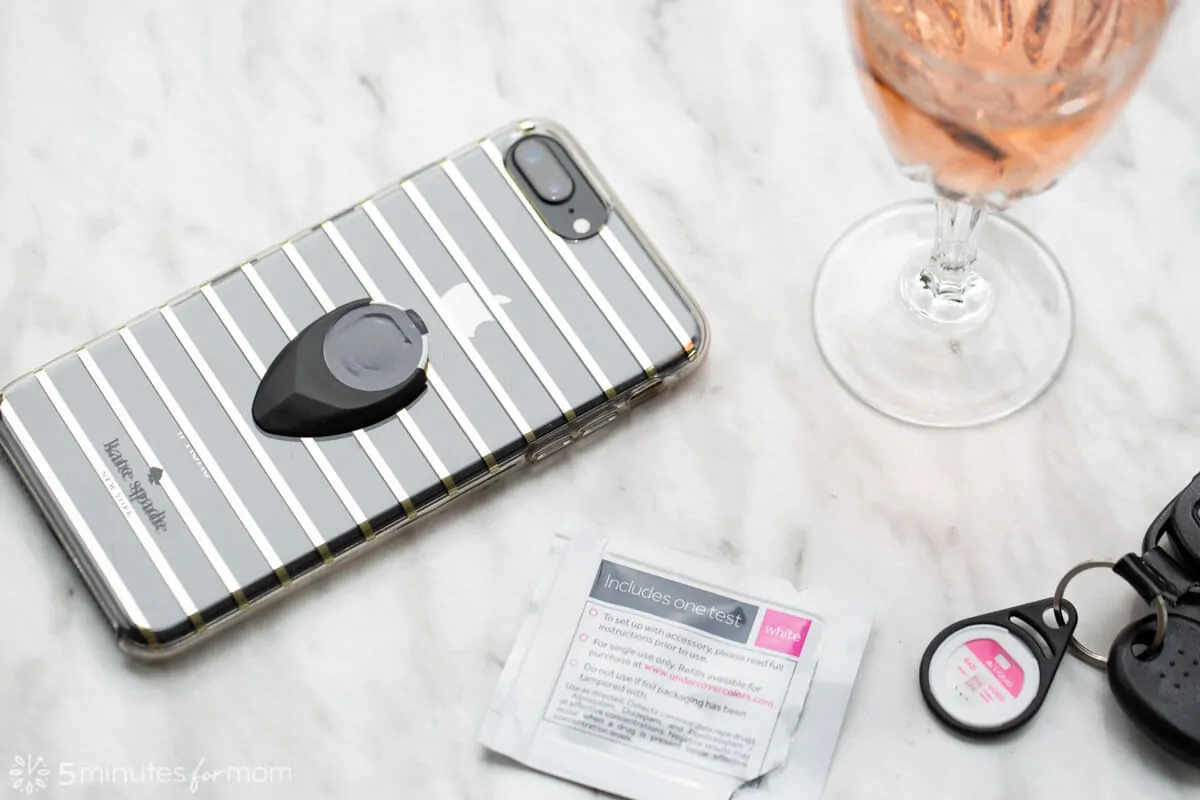 If the SipChip user is feeling uncomfortable or suspicious about their drink, they peel back a foil cover to reveal the small test area. Using their finger, the user places a drop of their beverage onto the indicated area.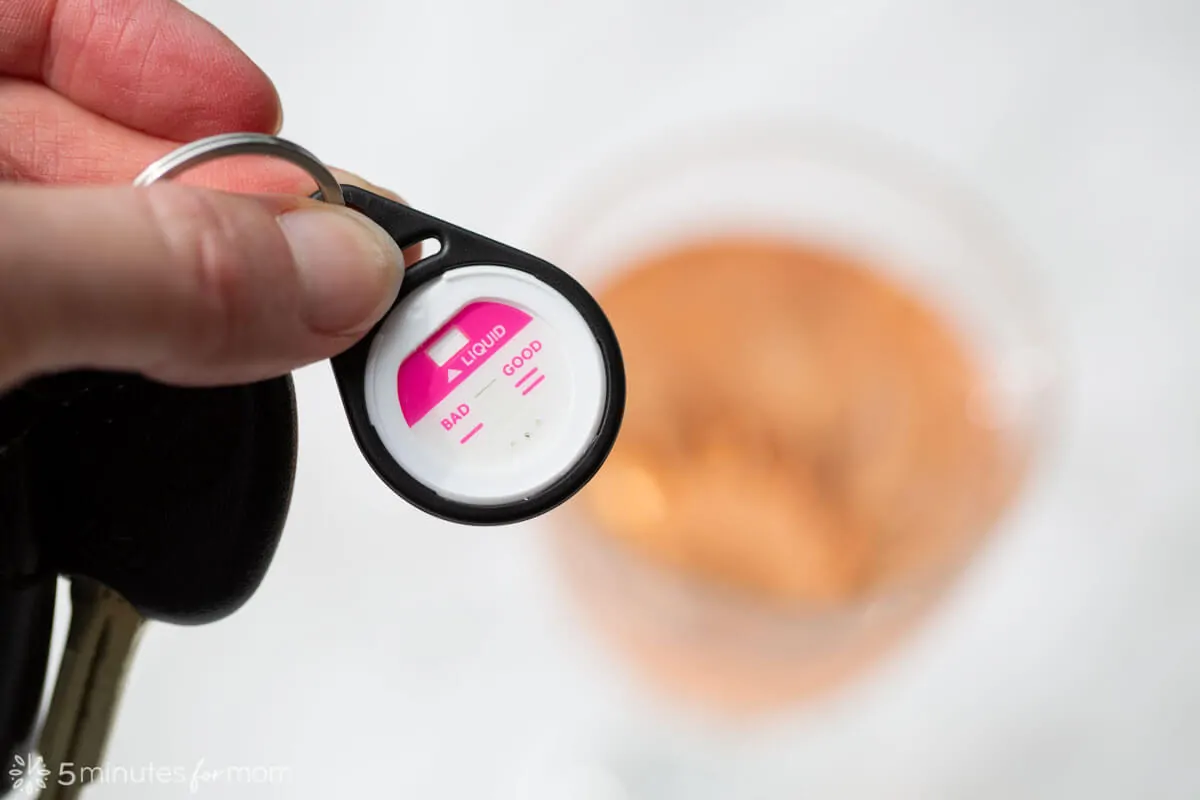 In as little as 30 seconds, results appear. Two pink lines indicate the beverage is safe, one pink line indicates a drug has been detected.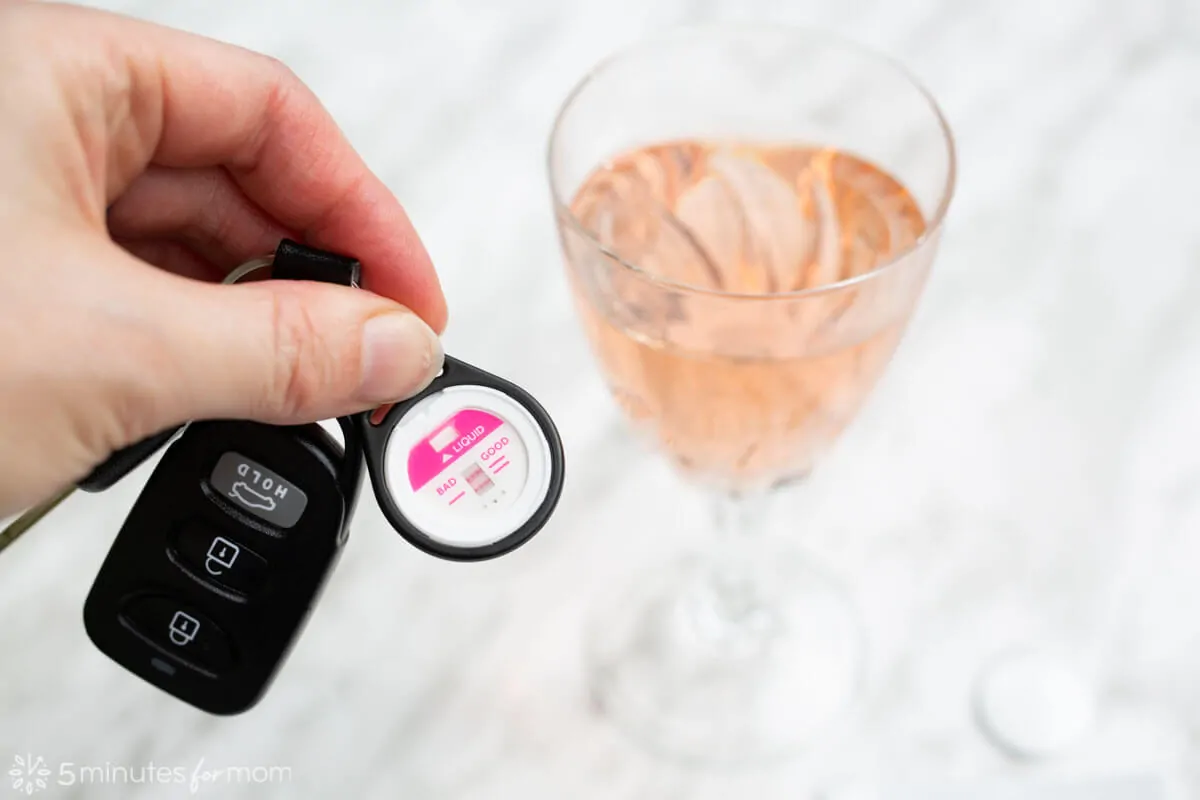 Each SipChip can only be used once, so after reading results, users discard the SipChip.
The makers of the SipChip accept that their tool doesn't solve the issue of sexual assault. But they are working to provide a gender-neutral tool to empower and protect people from drinking drug-laced beverages.
"Protection is not acceptance," said Barbara Cook, CEO of Undercover Colors. "Drugging someone's drink without their knowledge is a crime. But that doesn't stop it from happening at colleges, bars, nightclubs, and hotels around the world. While we know the SipChip™ doesn't solve the issue of sexual assault, we feel strongly that our science is a tool that can be used to promote safety. We're responding to the real challenges of today by empowering people with information while pushing for a future where these types of crimes don't happen."
You can purchase the SipChip at
SipChip.com
. The SipChip is available in packs of 3, 6, and 10. Prices start at $14.99.
Use this discount code – SIPCHIP10OFF – for 10% off a SipChip 5-pack.
For more information about SipChip, find them on Instagram at @Sip_Chip and on Facebook at @sipchipoffical.
Disclosure: This post is sponsored, so extra thanks for reading and sharing.
Written by Janice Croze, co-founder of 5 Minutes for Mom
Talk with me: @5minutesformom and Facebook.com/5minutesformom
Pin with me at pinterest.com/5minutesformom