This post may contain affiliate links. Read my disclosure policy here.
We've got sweet news for chocolate fans! You can treat yourself with new Single Origin Cacao Selections by Ritter Sport and feel great about your choice of chocolate because Ritter Sport uses certified sustainable cocoa.
And thanks to our sponsor Ritter Sport, we have a delicious giveaway. 5 lucky winners will be able to choose a prize of either 10 full size chocolate bars or 50 mini bars.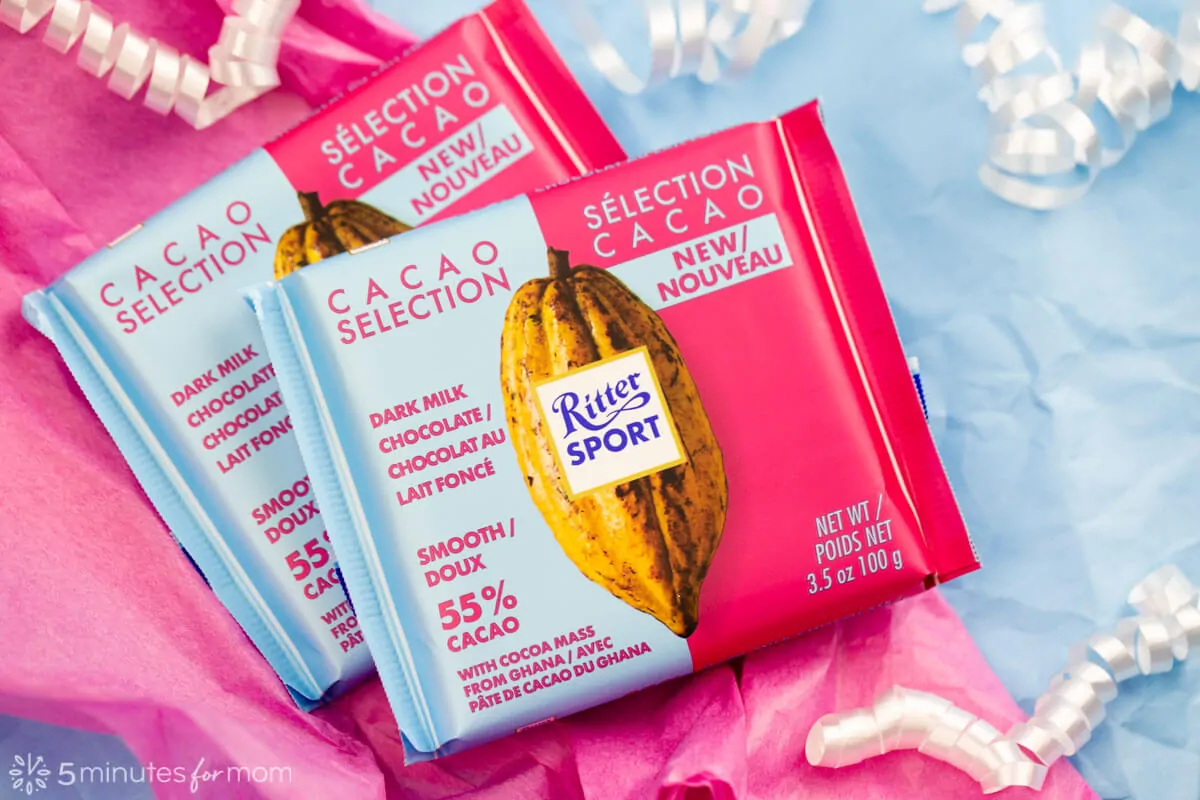 Your eyes scan the crowded shelves of candy and then you spot them — the iconic squares of chocolate. Ritter Sport. You reach out and pause, your hand hovering an inch above the bars. Which one do you choose this time? You have too many favorites.
This is Ritter Sport. Each bar is a chocolate masterpiece. You can't decide on just one, so you buy a handful, including one of Ritter Sport's new single origin chocolate bar, the 55% Cacao Selection with chocolate from Ghana.
Goodness knows, when your family spots you with Ritter Sport, you will have to share. It is best to be prepared.
Sustainable Cocoa — A Mindful Indulgence
When you choose Ritter Sport, you aren't just buying a chocolate bar.
You are choosing to support a company that is committed to preserving the environment and improving lives across the globe — from the 900 employees at their headquarters in Waldenbuch, Germany, to their farmers and their families at Ritter's own sustainable cocoa cultivation project, Cacaoinca, in Nicaragua, to their suppliers and communities all over the world, to their customers enjoying their high-quality chocolates made with only natural, non-GMO ingredients.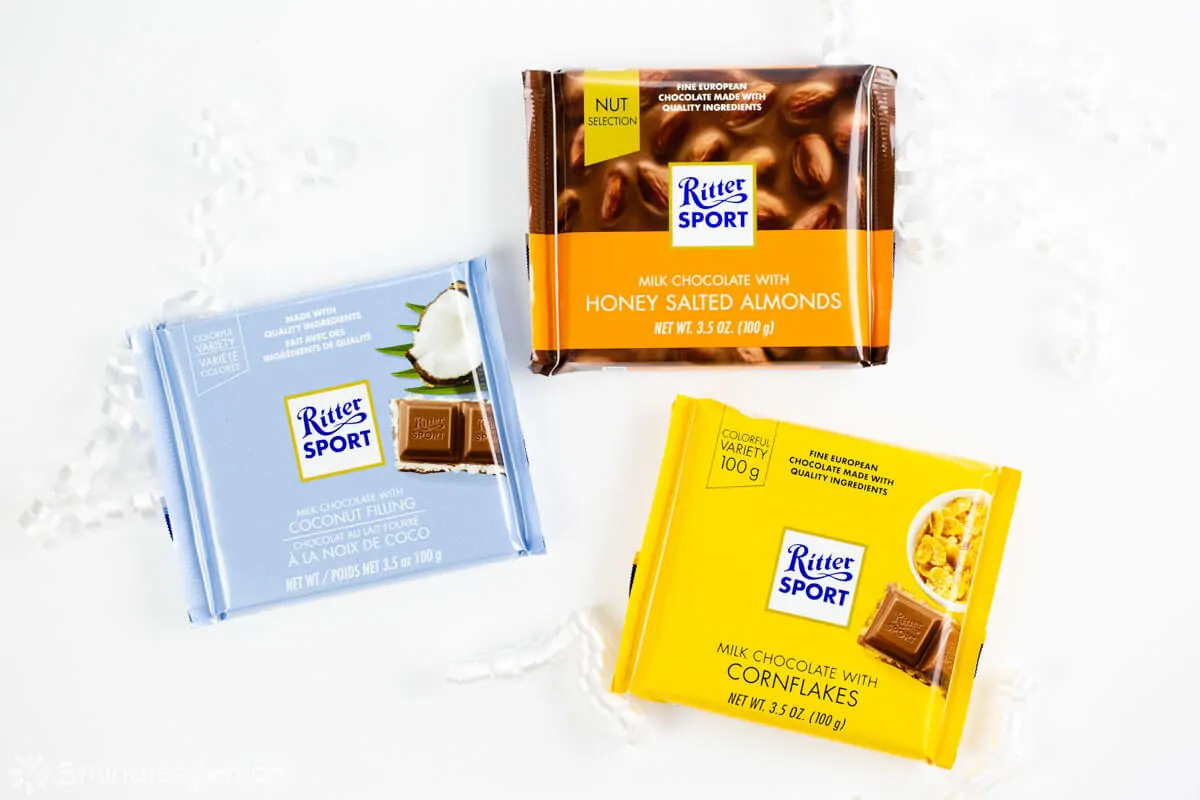 "Our mission is to produce truly good chocolate. That applies not just to our uncompromising philosophy of quality, but particularly to ecological and social relations along the entire value chain, and consequently above all in the cultivation of cacao. Ritter Sport is synonymous with enjoyment, and in our times true enjoyment means not wanting it at the expense of others." Andreas Ronken, CEO at Alfred Ritter GmbH & Co. KG
I have been choosing Ritter Sport for years, reaching for their delicious chocolate bar varieties because I know how incredible their chocolate tastes.
But after more than a week of reading about the history and principles of the family-owned company, now I will always choose Ritter Sport because I want to support companies that are about more than just profits.
I want to use my buying power to help protect our precious environment and to improve the world for everyone in the supply chain — farmers, suppliers, employees, and consumers.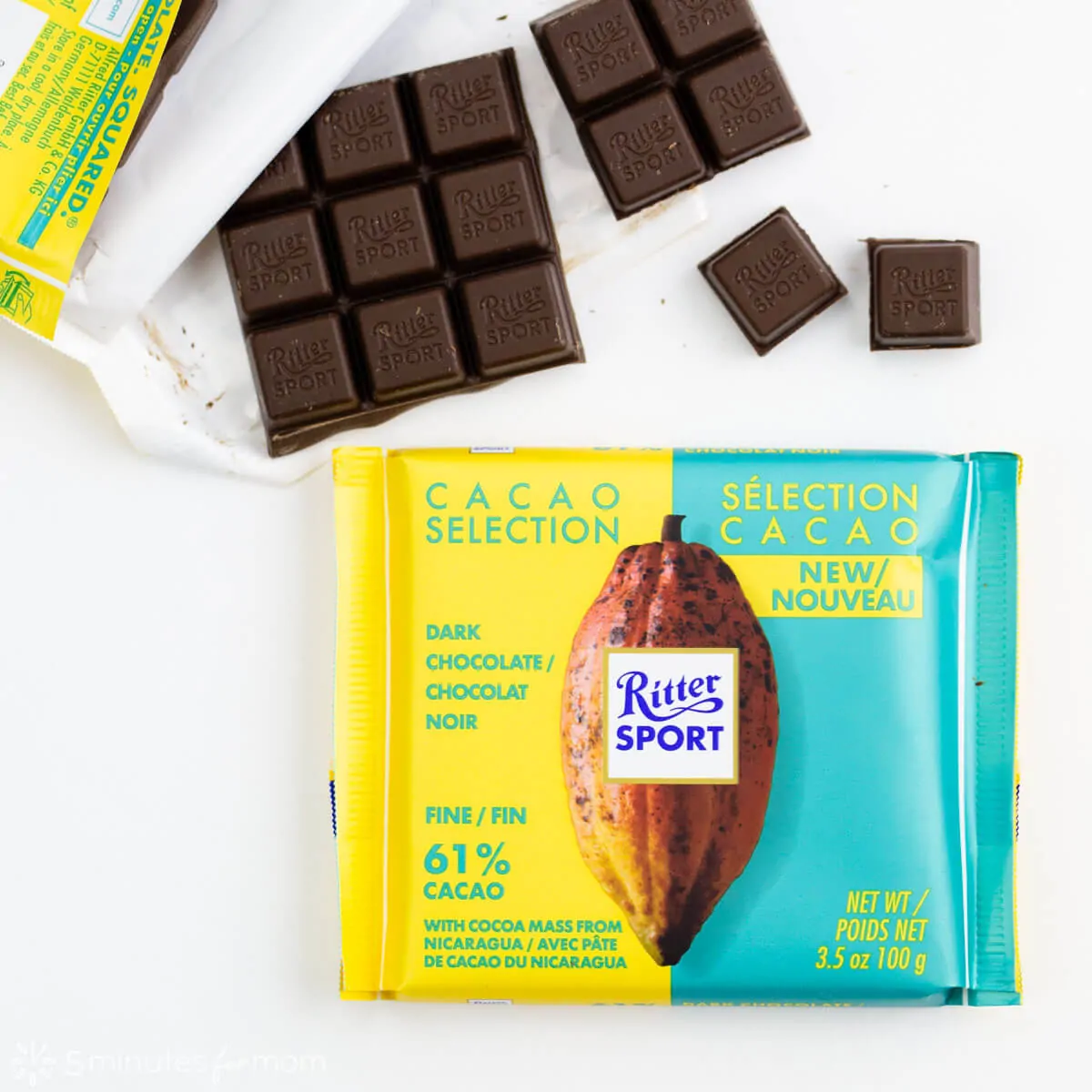 Ritter Sport continues to invest in eco-friendly and socially responsible business practices.
Twenty-six years ago, Alfred T. Ritter decided to make the move from nuclear power to regenerative energies and since 2002 Ritter Sport chocolate bars are made entirely with green electricity.
In 2018, Ritter Sport became the first major chocolate bar manufacturer to source all of their cocoa for their entire line of products to certified sustainable cocoa.
Exclusively using certified sustainably sourced cocoa means that Ritter Sport's cocoa has been cultivated and processed under sustainable conditions that protect natural resources and ensure fairer pay for farmers and cocoa suppliers.
In 1990, Ritter Sport created the Cacaonica cocoa cultivation project in Waslala, Nicaragua where cocoa is cultivated using the agroforestry farming concept of planting various crops to achieve multistage ground cover to reduce erosion and nutrient loss in the ground.
The Cacaonica initiative has led to a collaboration that now includes over a dozen participants and has seen over 2,700 small-scale farmers learn agroforestry farming. These changes not only help protect the rainforest over the long term, but the farmers are guaranteed fair prices, business independence, and benefit from increased productivity and higher yields.
Since the launch of the Cacaonica in Waslala, the entire community has benefited, with more children being able to go to school, community members making repairs on their homes and farms, and even twenty or so men investing their money in taxis to allow them to earn additional income.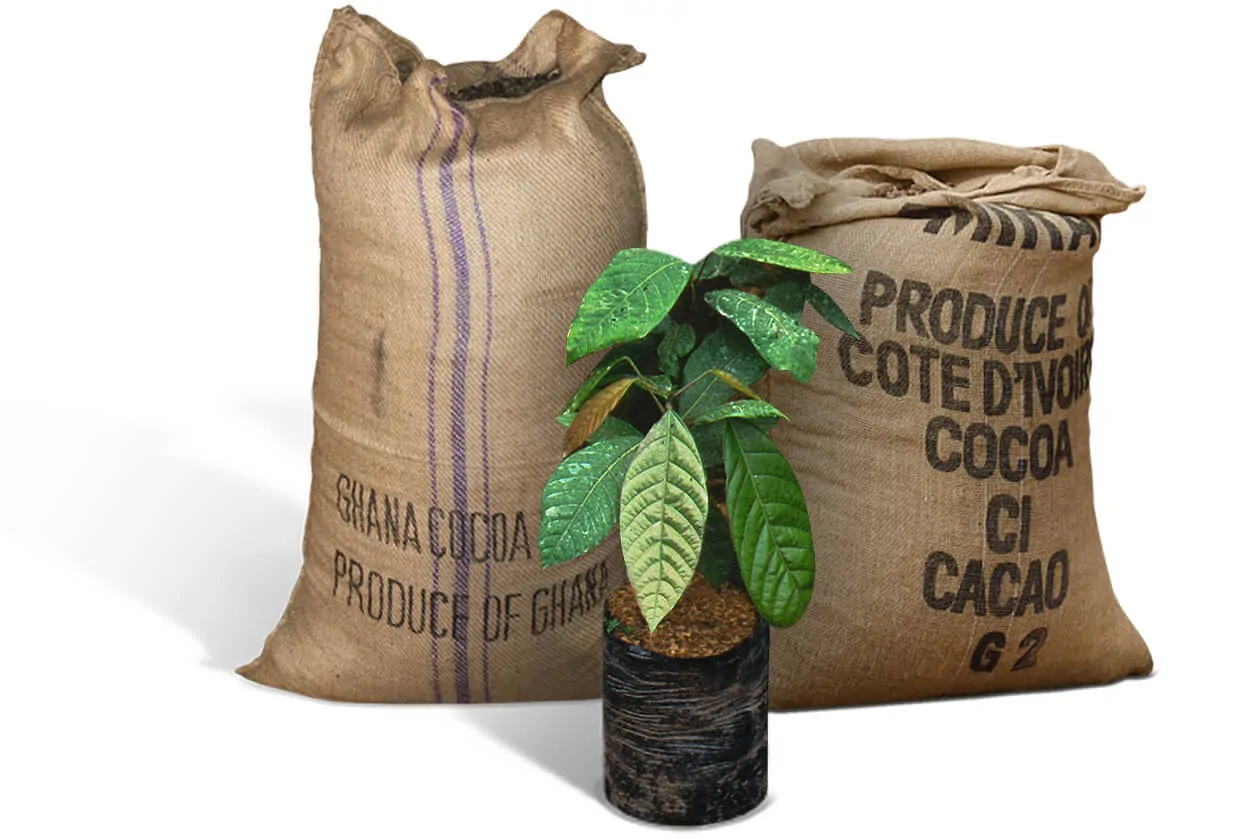 The Woman Behind the Iconic Square Chocolate Bar
"Necessity is the mother of invention" and Ritter Sport founder Clara Ritter noticed a chocolate bar problem that needed a solution.
Clara Ritter and her husband Alfred E. Ritter founded their chocolate company in 1912 and steadily and successfully grew the business with an assortment of confectionery-quality chocolate.
In 1932, Clara Ritter noticed that Waldenbuch football fans liked to buy a Ritter chocolate bar on their way to the local sports field. But the long, rectangular chocolate bar would stick out of their sports jacket pocket.
Clara Ritter responded with a simple, yet brilliant solution: make a SQUARE Ritter chocolate bar that weighed the same 100 grams, but was formed into a more compact and "pocket-able" shape.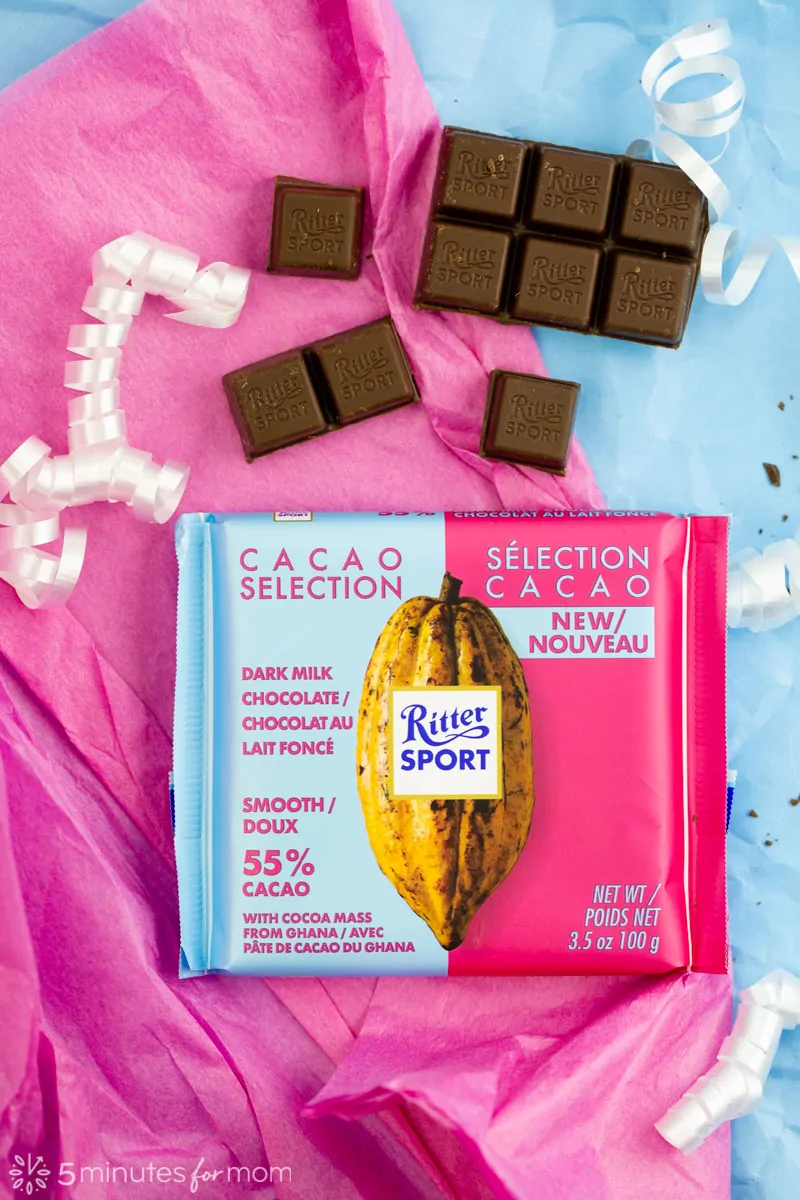 At first, customers didn't always believe they were actually getting the same amount of chocolate as a traditional rectangular chocolate bar, so Ritter sales associates kept a scale with them so they could quickly prove that the square chocolate bar did indeed weigh 100 grams.
In 1964, three decades after his mother developed it, Alfred O. Ritter decided to focus the range of Ritter Sport products on the popular square chocolate bar that now defines the company.
Single Origin Cacao Selection
Ritter Sport's latest chocolate squared offerings are three single-origin chocolate bars produced from fine, sustainably farmed cacao.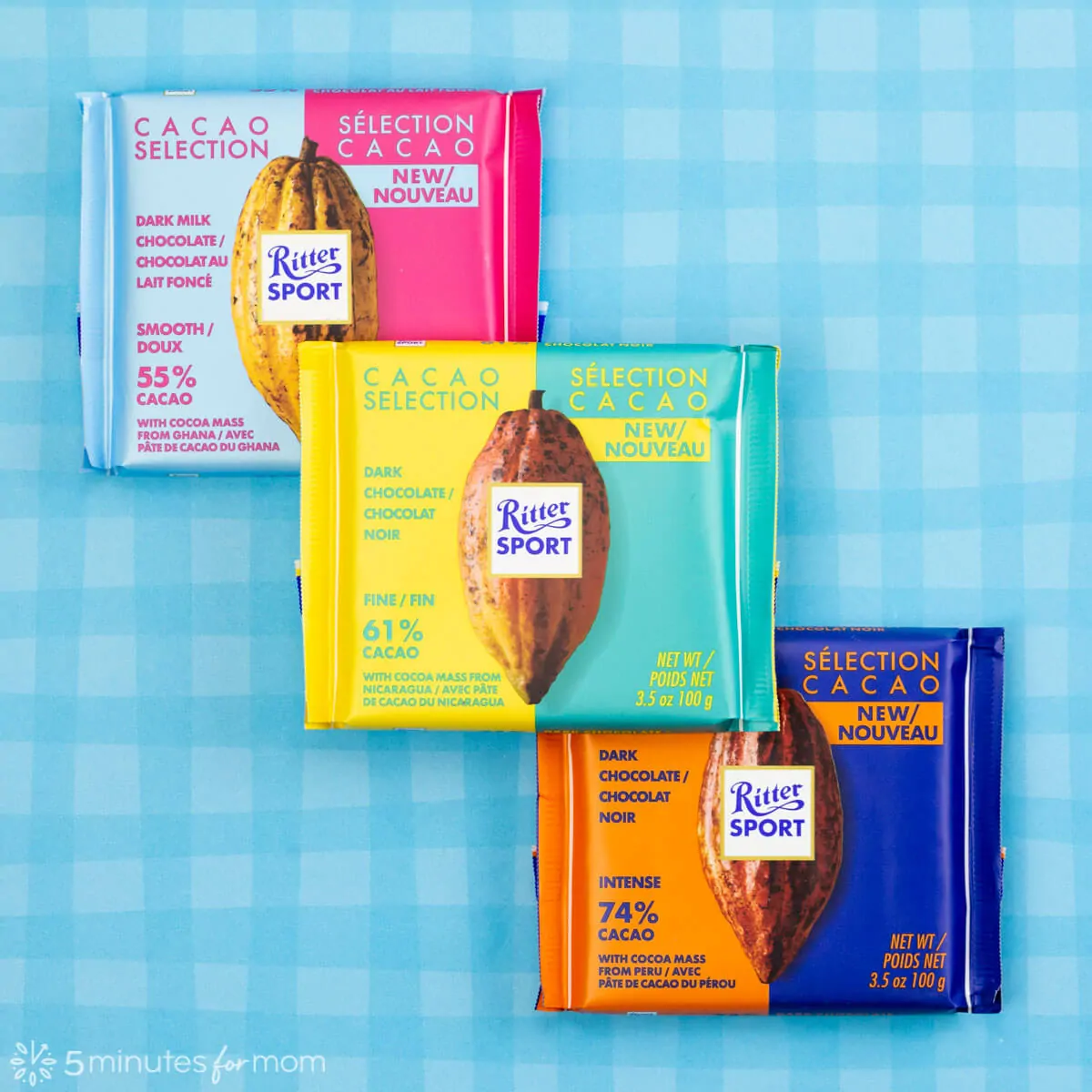 The 55% Cacao Selection is a deliciously smooth milky chocolate bar with a dark chocolate twist made with single origin cacao from Ghana.
The 61% Cacao Selection is a bar of scrumptious dark chocolate made from single origin cacao from Nicaragua offering nutty notes.
The 74% Cacao Selection is an intensely delicious chocolate bar with fine, fruity, spicy notes. Produced from single origin Peruvian cacao.
The Ritter Sport Single Origin Cacao Selection chocolate bars are as decadent and delicious as all of the Ritter Sport assortments. So you can break off a square and enjoy them as is.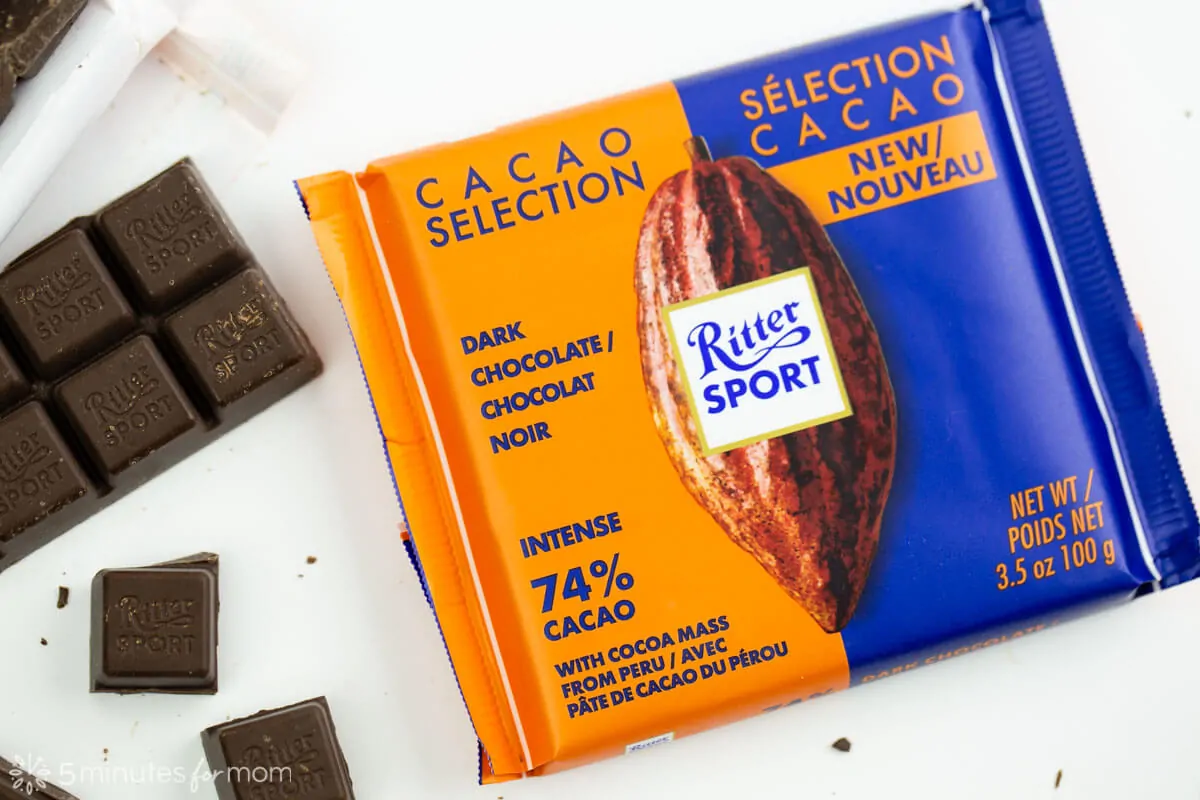 I love to keep a dark chocolate bar in the fridge so I can break off a few squares as a simple after-dinner treat.
But I also love to bake with dark chocolate. These Ritter Sport Single Origin Cacao Selection chocolate bars are perfect for baking! I can't wait to use them in our chocolate chip cookies. The squares are super easy to break off and use for recipes.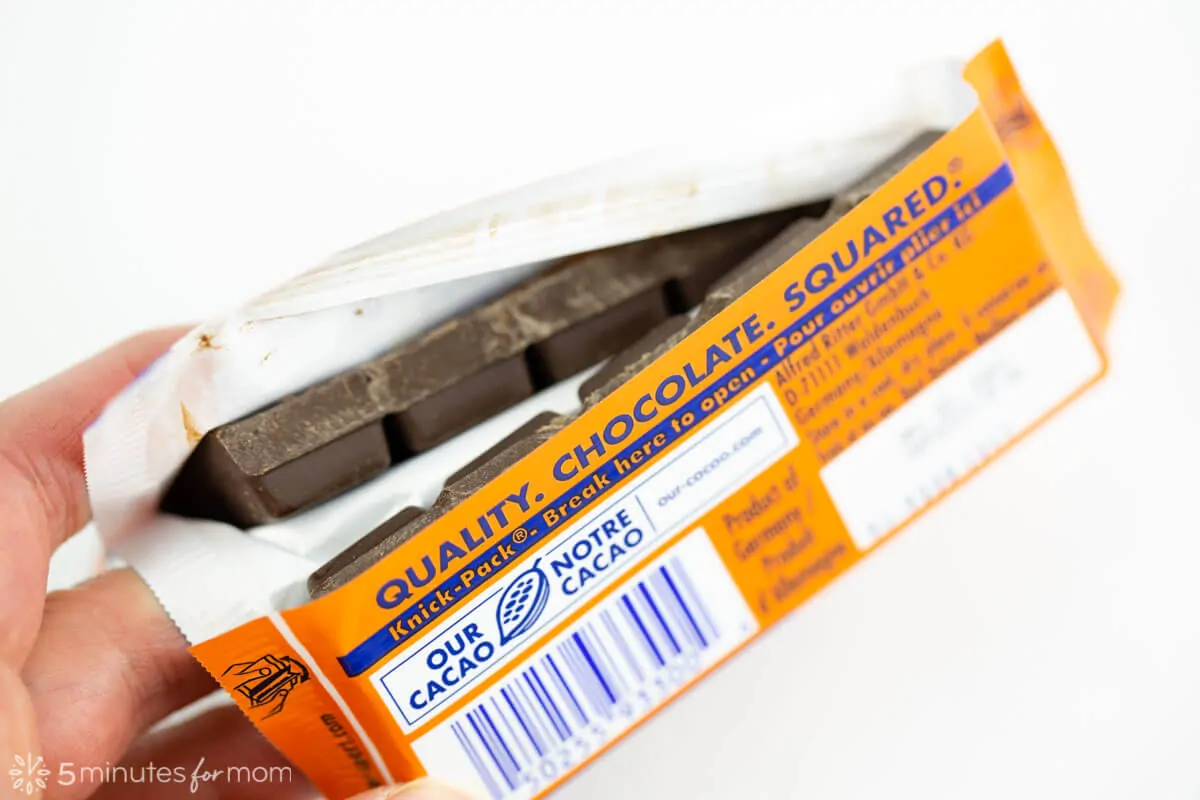 Giveaway
Would you like to win a tasty Ritter Sport prize pack?
We're selecting 5 lucky winners who will each receive their choice of either a voucher for up to 10 full-size Ritter Sport bars at their local retailer or a prize pack with 50 mini bars delivered to their house when the weather cools down in September.
Leave us a comment letting us know a couple of your favorite Ritter Sport chocolate bar flavors and/or which of the 3 new Cacao Selections you think you'd like the most. Then complete your entry using the form below.
Pin it for Later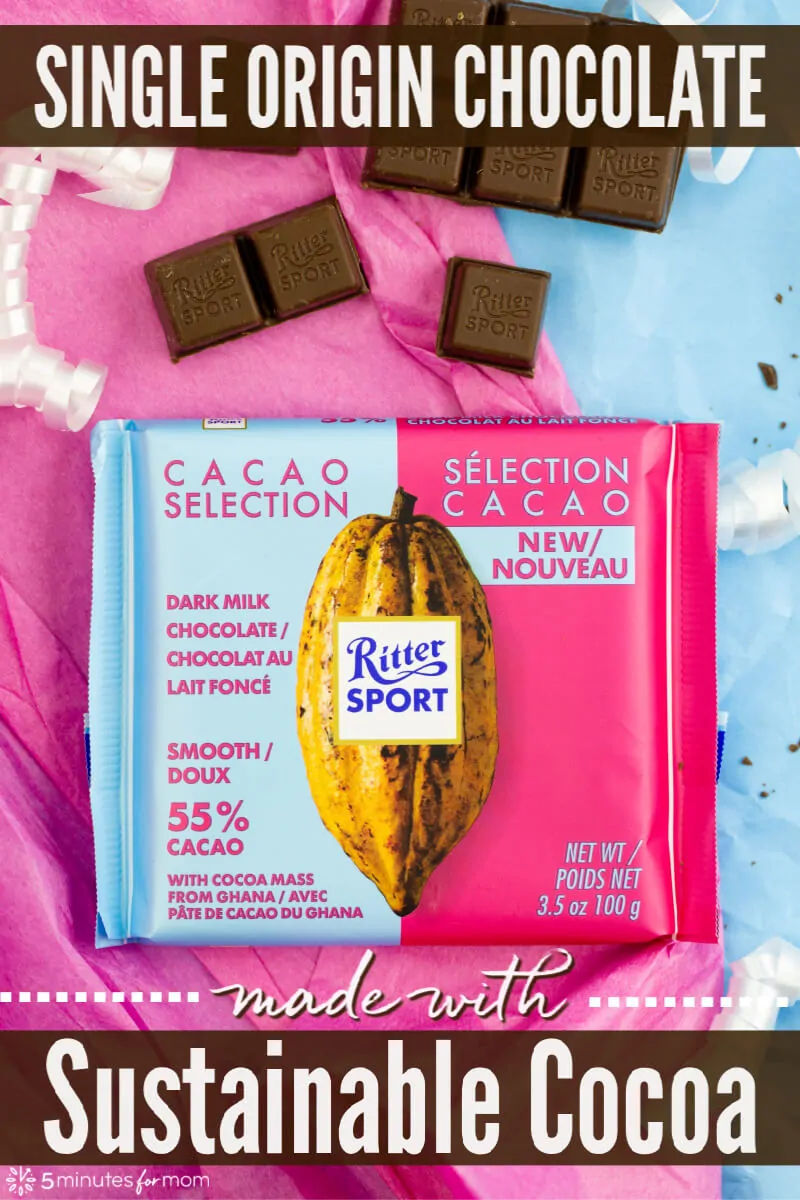 Disclosure: This post is sponsored, so extra thanks for reading and sharing.
Written by Janice Croze, co-founder of 5 Minutes for Mom
Talk with me: @5minutesformom and Facebook.com/5minutesformom
Pin with me at pinterest.com/5minutesformom