This post may contain affiliate links. Read my disclosure policy here.
When was the last time your child listened to classical music? If you can't remember, you're not alone! These days, most of our children haven't heard many orchestras. But we're here to help you and your family discover classical music for kids that you'll all love.
This post is sponsored by Classical Minnesota Public Radio.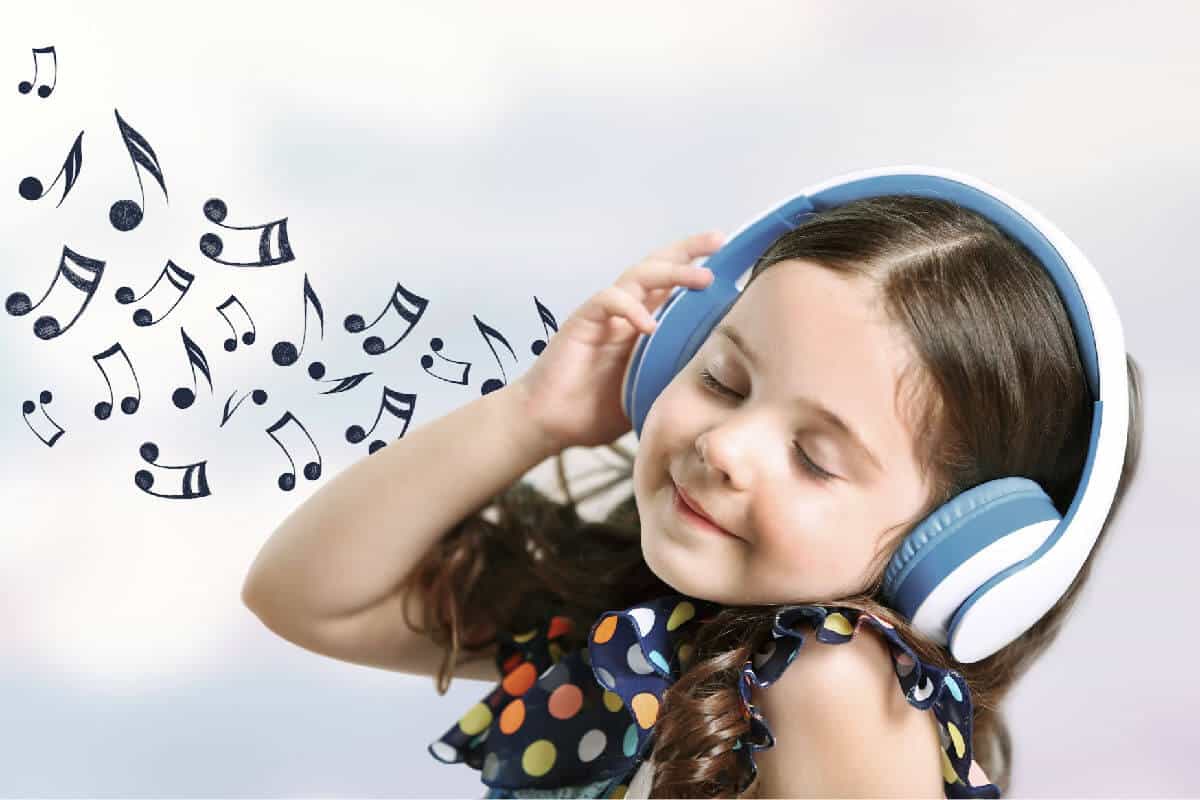 I hate to admit it… but my children have not listened to nearly enough classical music. And they aren't the only ones. Classical music is sadly disappearing from our modern lives.
Did you know that in previous generations, most cartoons were set to original orchestral scores? And families would often attend free community performances by local orchestras and choirs. Now, it's common for music to be cut from school curriculums and most kids have never sat through a performance by an orchestra.
But Classical Minnesota Public Radio is on a mission to get kids listening to classical music again!
They have started an initiative called #Classical15 to introduce kids and young people to classical music. It is a call to action for parents, and everyone who cares for children, to try to add at least 15 minutes of classical music to their day.
Once you realize that classical music is missing from your life and your children's lives, it's easy to solve the problem.
The Best Way To Introduce Your Kids To Classical Music
The best way to get your kids listening to classical music is to start early and naturally incorporate it into your daily lives.
When I was growing up, my father often listened to classical music around the house and in the car. I never really thought about it… I just was surrounded by it. He was always telling me about different composers and the styles of music. He had seasons tickets to the symphony and often would take one of us children along with him. And later, in my twenties, before I had children, I used to love going to the symphony with friends.
But I hate to say, I haven't been to the symphony since I had children and I have rarely, if ever, had classical music playing in our house.
Life gets so busy and I just didn't think about playing classical music in the background.
Don't make my mistake!
You can easily fill your home (or car) with classical music for kids through Classical Minnesota Public Radio.
How To Stream Classical Music For Free
Here are 4 easy ways to listen to classical music for kids…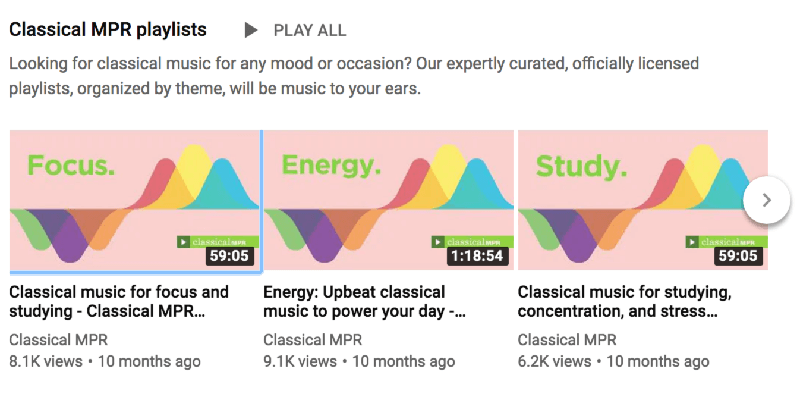 How To Add Classical Music For Kids Into Your Family Life
You can add music to your household activities during breakfast or after-school routines. Or if your children are still little, you can use peaceful classical music as lullabies.
Like so many habits, it's best to start as early as possible. If you have classical music playing in your home while your children are very young, they will likely continue the habit as they get older.
But if you're like me and you let time pass and now you have teenagers, it might be more difficult. I'm going to start subtly having it playing in the background while they are around.
If you start filling your house with music, I bet they will likely ask what you're listening to and why… you can then share with them about your renewed interest in classical music.
If you have older children, you could encourage them to listen to classical music while they do their homework. As a mother with ADHD myself and a daughter with ADHD, I find this music can particularly help ADHD in girls. Chances are they'll soon find it soothing and it might even boost their concentration.
Classical music can be great for increasing focus.
Let Your Stress Float Away With The Music
Parenting is so stressful, but if you can get in the habit of playing classical music in your home, it will help you destress while it calms your kids.
I think the reason most of us don't listen to classical music more often is that we simply don't think about it. Most of us would agree that listening to classical music is relaxing and good for us, but it isn't part of our regular routine.
I used to listen to classical music while studying in high school and university, but I had lost the habit long ago.
When I heard about the #Classical15 initiative, it reminded me of what I'm missing. Now I've started streaming classical music and I'm feeling more relaxed already.
I'm going to make listening to classical music a regular part of my family's routine from now on.
Share Your #Classical15 Moments
You can see how other parents are adding classical music to their lives and share how you are adding 15 minutes of classical music to your children's daily routines using #Classical15 across Instagram, Twitter and Facebook.
Here's some inspiration…
Don't wait. Start streaming classical music for kids and for yourself right now…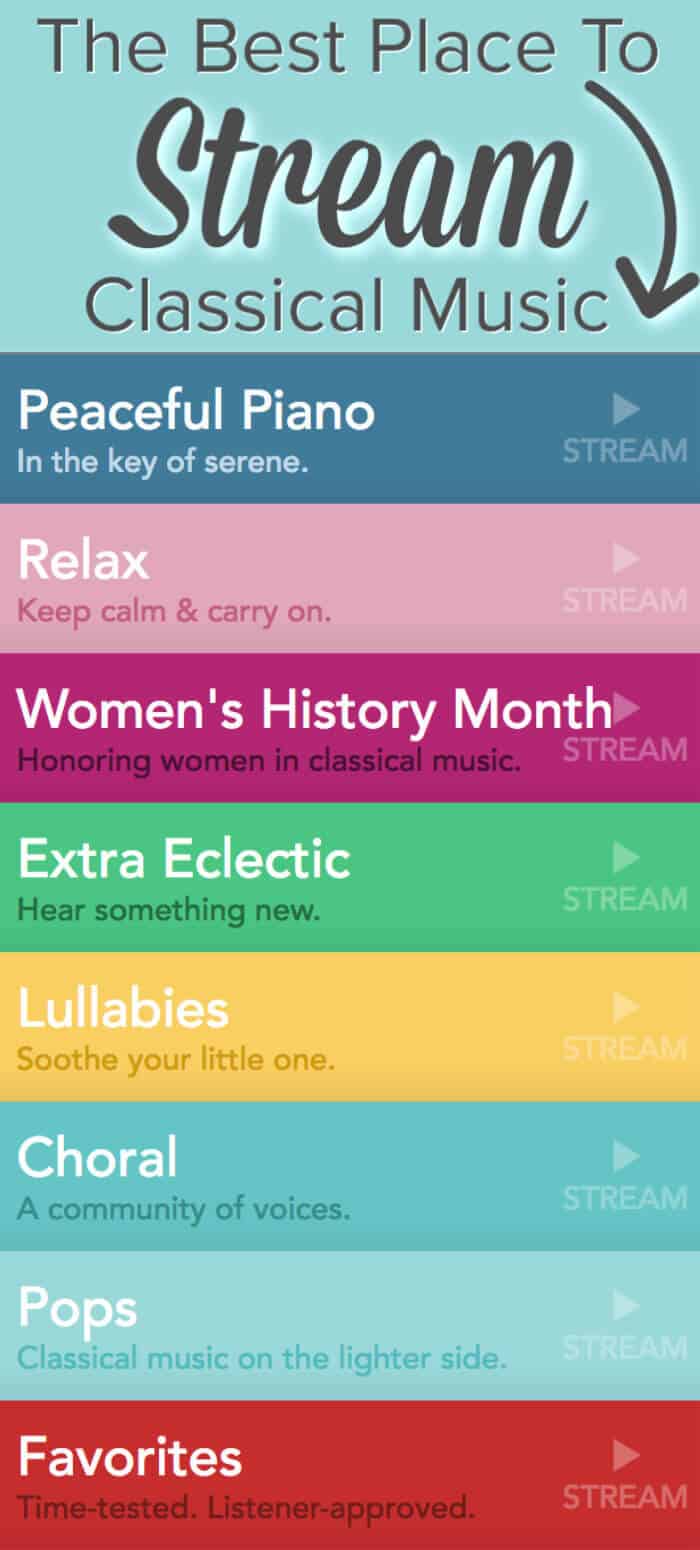 Disclosure: This post is sponsored, so extra thanks for reading and sharing.
Written by Susan Carraretto, co-founder of 5 Minutes for Mom
Talk with me: @5minutesformom and Facebook.com/5minutesformom
Pin with me at pinterest.com/5minutesformom