This post may contain affiliate links. Read my disclosure policy here.
As kids' schedules get packed and their opportunities for "free play" diminish, Susan is determined to keep her daughter's playful spirit thriving as long as she can…
My oldest daughter, Julia, is turning ten years old in few a weeks.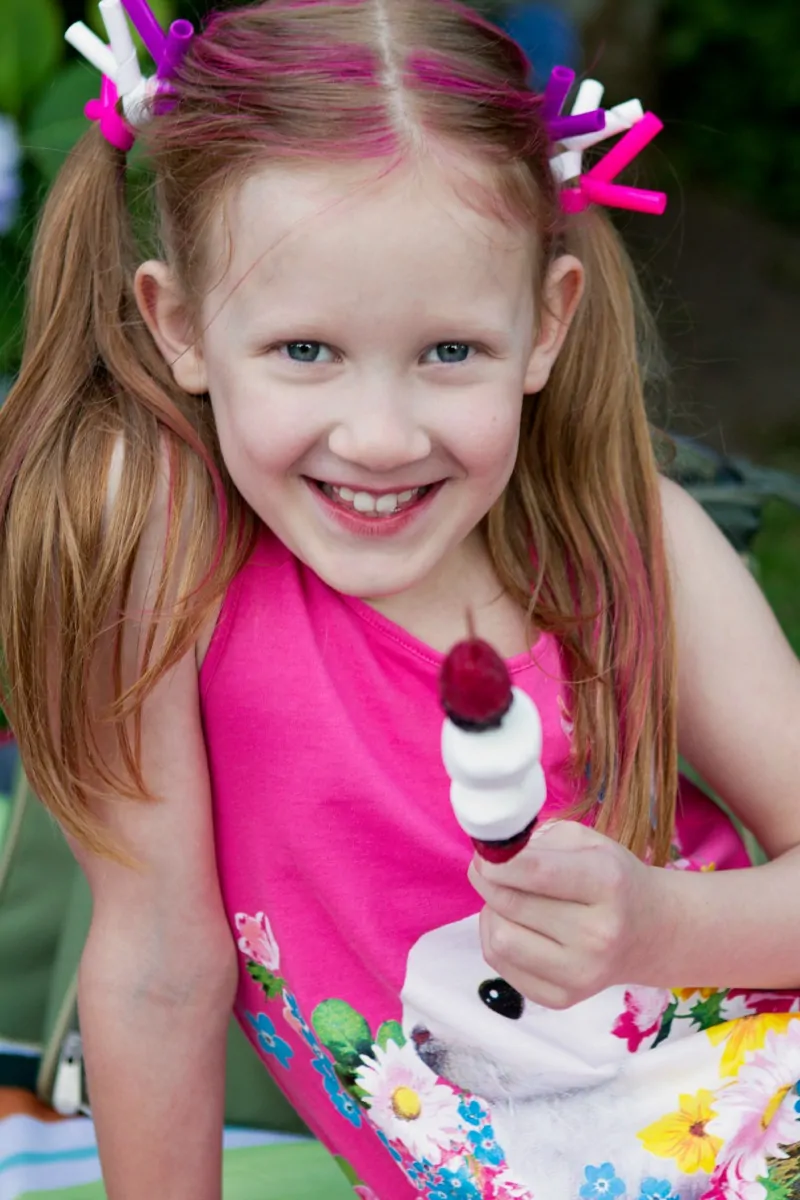 I can't deny that I'm grieving the loss of her single digit birthdays, but what is more surprising is that she has mixed feelings about turning ten. While she's excited that her "birthday" is coming bringing with it parties and presents, she's not exactly thrilled about leaving behind age 9.
Julia loves being a child. She loves to play and she's fabulously good at it. Her imagination is incredible and she invites her sister and cousin on wild journeys through games in worlds only they can see.
I suppose she knows that teenagers don't "play", because she's not in any rush to get older.
Her sister and cousin, both 7 years old, are her best playmates and she wants to stay their leader.
While some girls nearing the tween years might be counting down the days till they become teenagers, Julia is too busy building castles with bedsheets.
I love to watch her lead the younger girls through a day of wide open play. I intentionally keep Saturdays and Sundays as free of scheduled activities as possible, so that they can dive deep into their imaginative worlds and come out only when they're ready.

I remember a Creative Writing Instructor (who was also children's book author) once telling me that she can still remember the exact day when she was 11 years old and the giant climbing rock in her backyard refused to turn into a unicorn.
A child's imagination is so incredible but sadly changes with age. She will hopefully continue to use her imagination and create stories in her mind, but at a certain age, as every child does, she'll lose the ability to completely enter another world in play.
Julia has such a glorious imagination, and I know that in the same way as that author still uses her gifts to create stories for children, Julia won't lose her creativity. But it will change. And one day her climbing rock will stubbornly refuse to transform.
So I will continue to fiercely guard her time to play. I'll give her full days without scheduled plans so she can soak up every minute of pure, creative, wide-open play.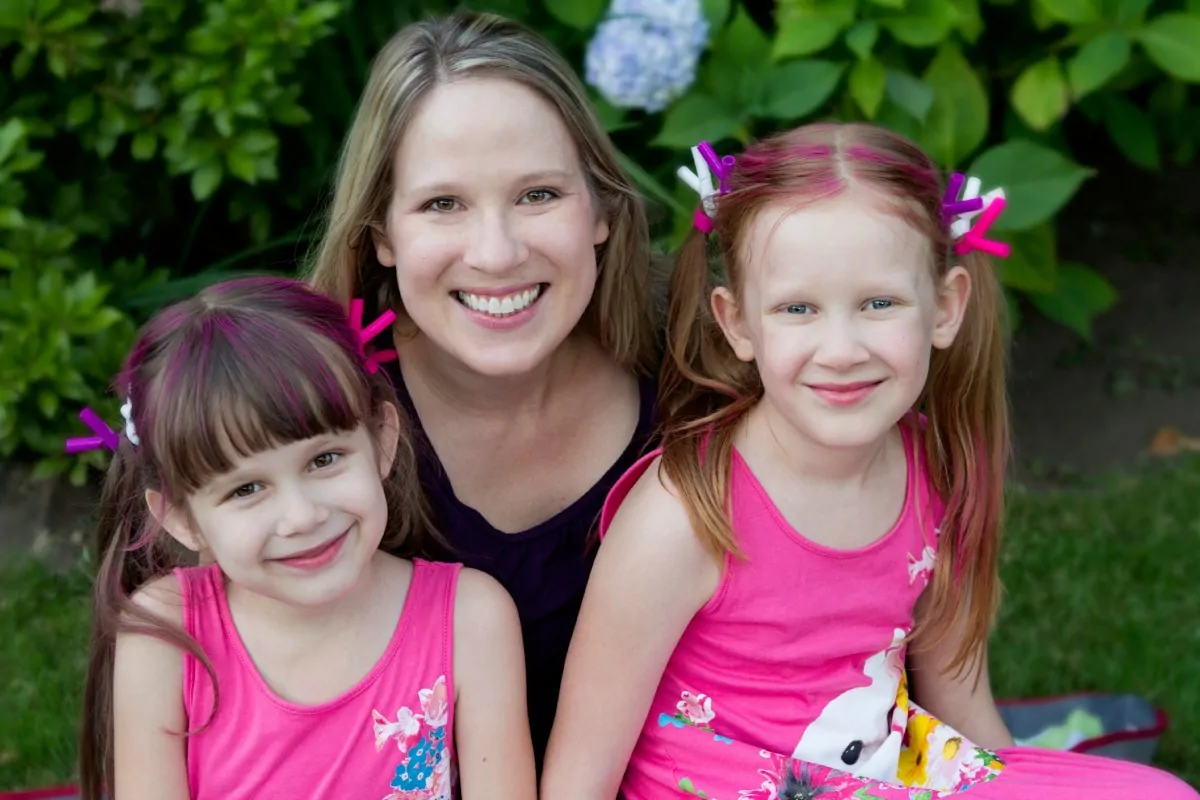 Tweet It and Pin It
We'd love, love, love a tweet or pin…
Thanks soooo much! 🙂
[Tweet "How this mom is keeping her daughter's playful spirit thriving as long as she can…"]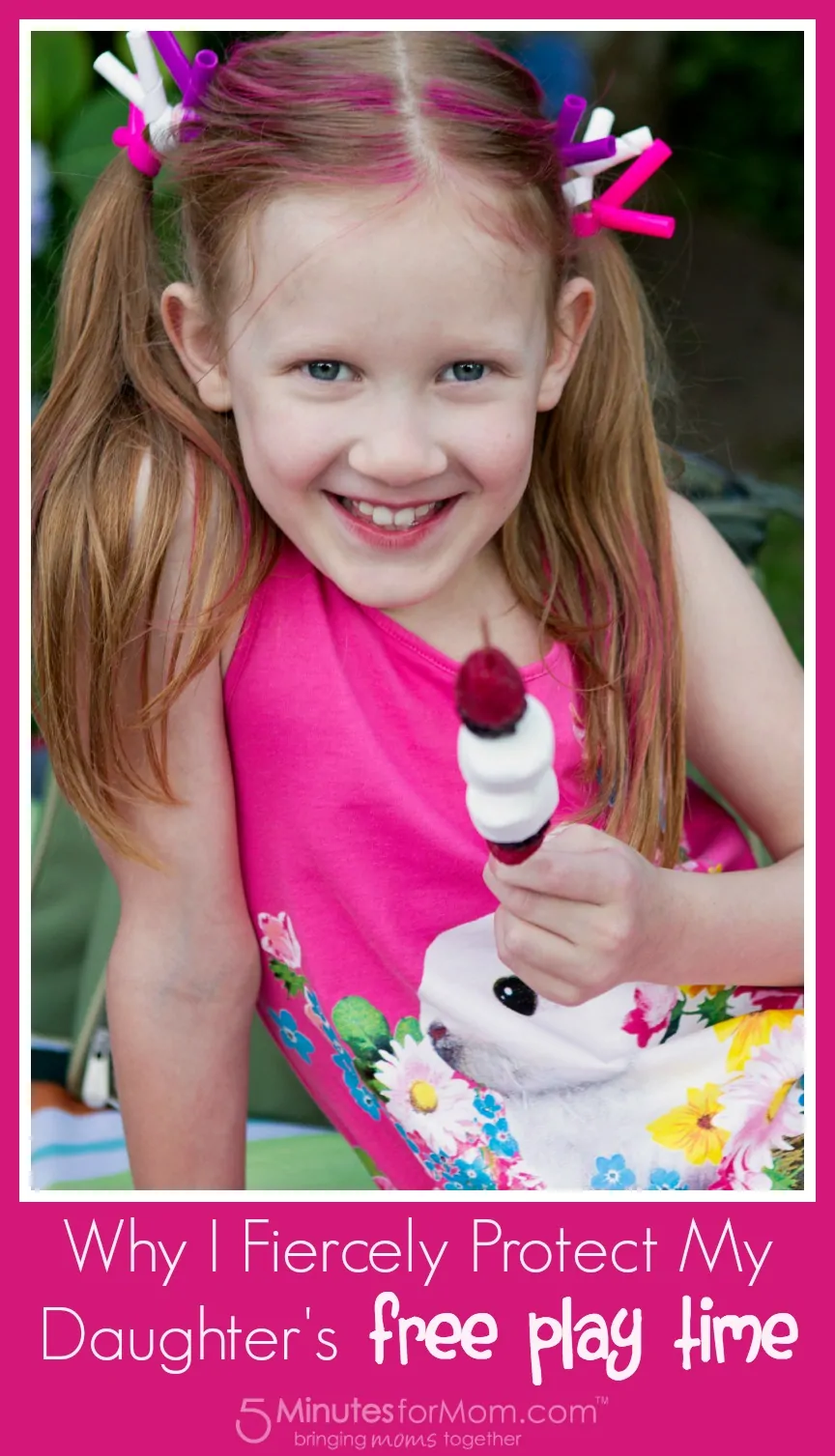 Written by Susan Carraretto, co-founder of 5 Minutes for Mom
Talk with me: @5minutesformom and Facebook.com/5minutesformom
Pin with me at pinterest.com/5minutesformom