This post may contain affiliate links. Read my disclosure policy here.
When you have a new baby, you need to be able to rest well knowing your baby is sleeping safely. Give yourself peace of mind with a new type of eco-friendly crib mattress and a few simple safe sleep tips for your baby.
This post is sponsored by Bundle of Dreams™ and is not to be considered medical advice. My opinions are my own.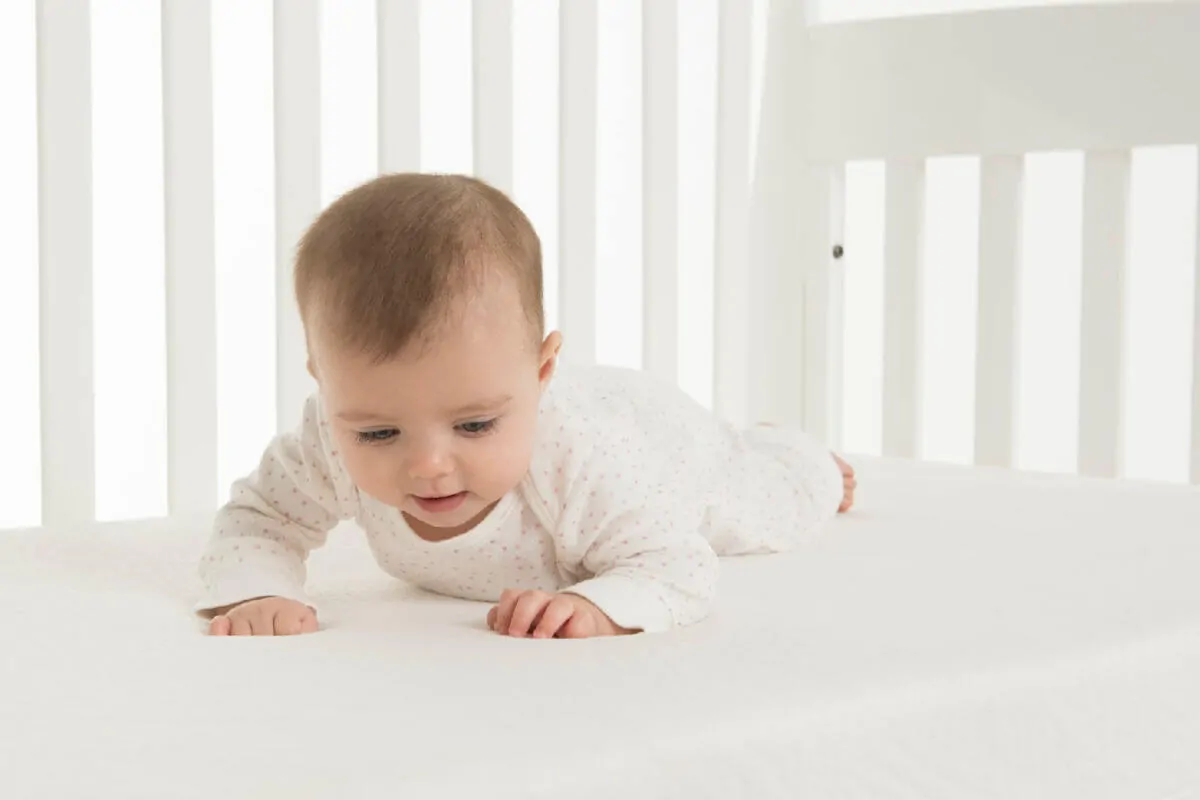 Did you know that by the age of two, most children have spent more time asleep than awake? And they will spend 40% of their childhood sleeping?
When you consider that over 70% of children's mattresses contain harmful chemicals linked to health risks and labeled by the EPA as human carcinogens, emitting fumes dangerous to children… you realize that's a scary amount of exposure to chemicals.
When I had my first baby over 13 years ago, I started researching and looking for the safest crib mattress I could get. I was anxious and overwhelmed by conflicting and confusing articles about crib mattress safety. I really just wanted to know that I was putting my baby to sleep on the safest, eco-friendly crib mattress possible.
Back then, there weren't as many options for crib mattresses as there are today.
And now there is a totally NEW safe, eco-friendly crib mattress on the market that did not exist when my babies were born.
This new type of eco-friendly crib mattress is made by a company called Bundle of Dreams™, a children's mattress company that is truly revolutionizing the industry.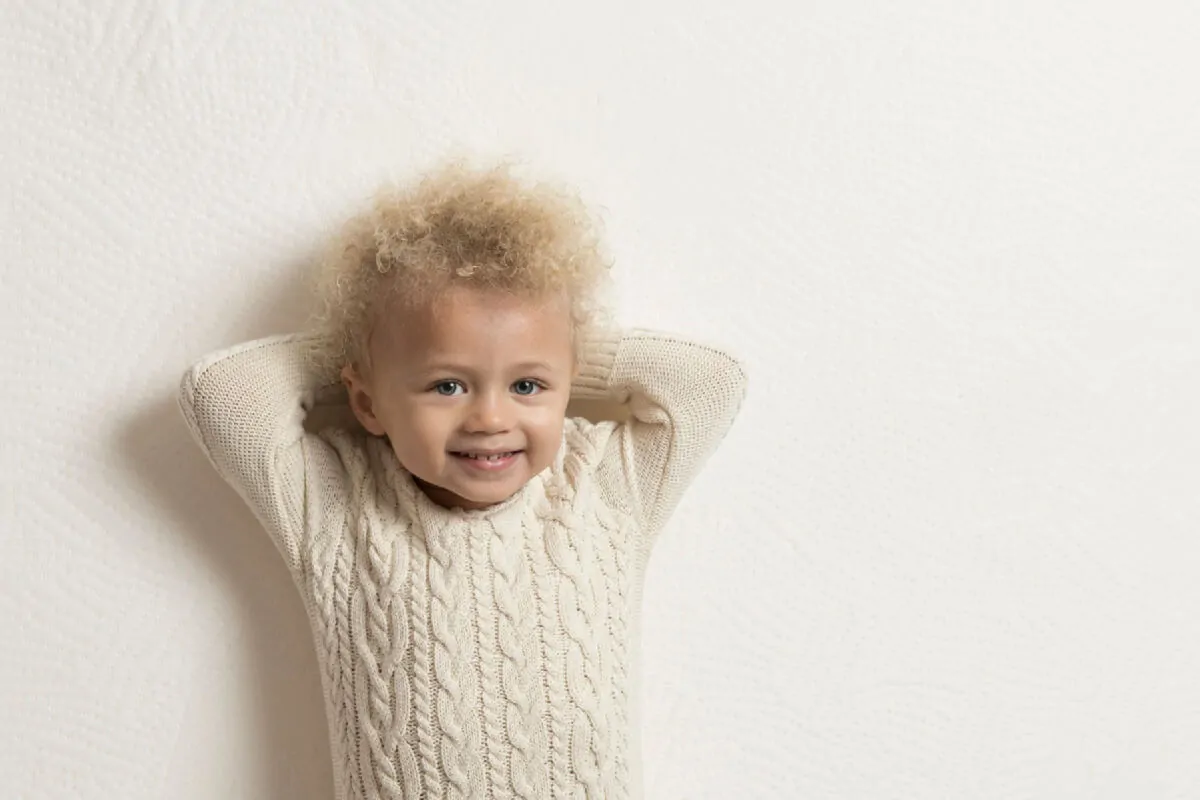 Kyle Minarsky is a third-generation mattress manufacturer and when he and his wife Courtney were expecting their first baby, they decided to make the best possible crib mattress for her. They got to work forming their company Bundle of Dreams™ and created Bundle Fiber™ which has memory technology and zero harmful emissions.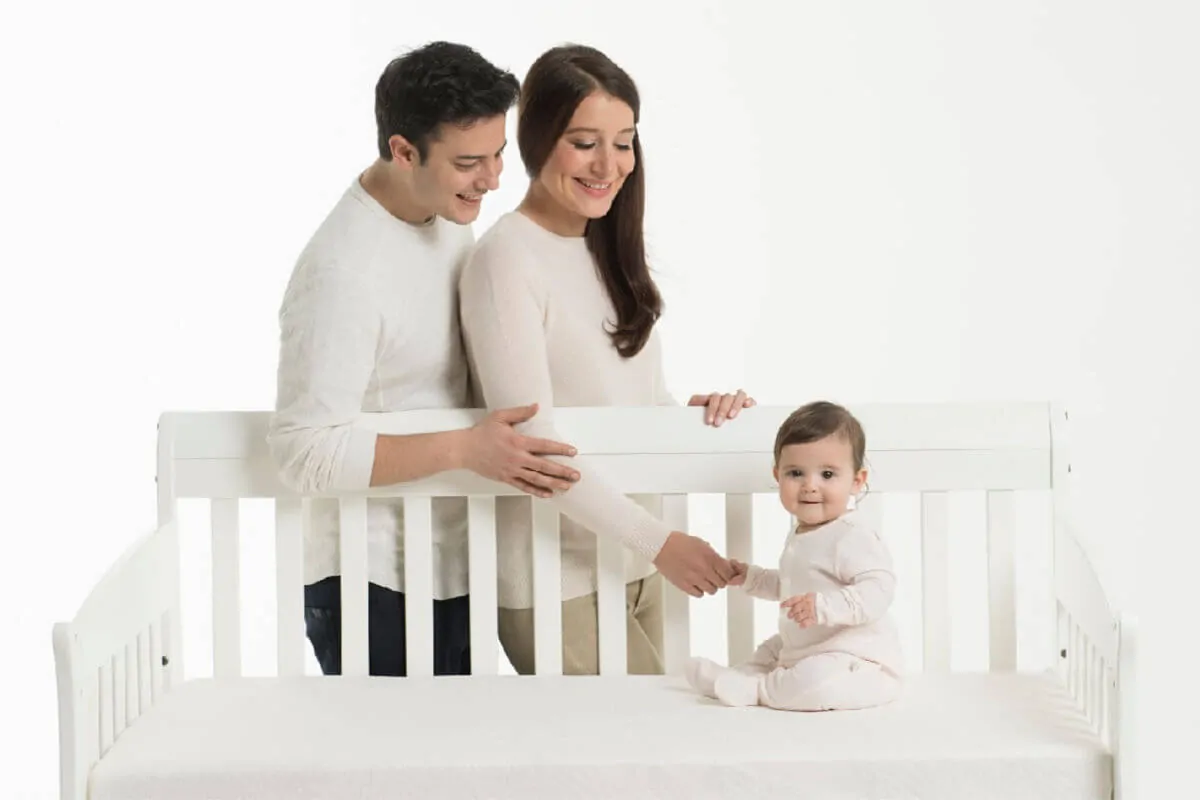 Bundle of Dreams™ mattresses are non-toxic and have no PVC's nor phthalates. They are made without formaldehyde, mercury, lead and other heavy metals, PBDEs, TDCPP or TCEP ("Tris") flame retardants.
They have Zero VOC (Volatile Organic Compound) emissions!
That's right… you do NOT have to let your baby sleep on a mattress full of chemicals. You can give your own baby a 100% breathable mattress that is made with a healthier alternative to foam.
What's Wrong With Foam?
Foam is produced from petroleum products and chemicals, which have been shown to cause pulmonary and respiratory problems.
It emits VOC's and is often made with chemical flame retardants. Personally, I would not want my baby sleeping on foam that off-gasses.
Instead Bundle Fiber™ is made from quality controlled, recycled water bottles. The process creates three dimensional fiber orientations, forming a highly resilient core that dissipates heat and moisture.
They Thought of Everything
Once your baby starts standing at the edge of their crib, you'll notice how the mattress has a unique support. There is a two-inch interior perimeter frame to give extra support for your standing baby or toddler.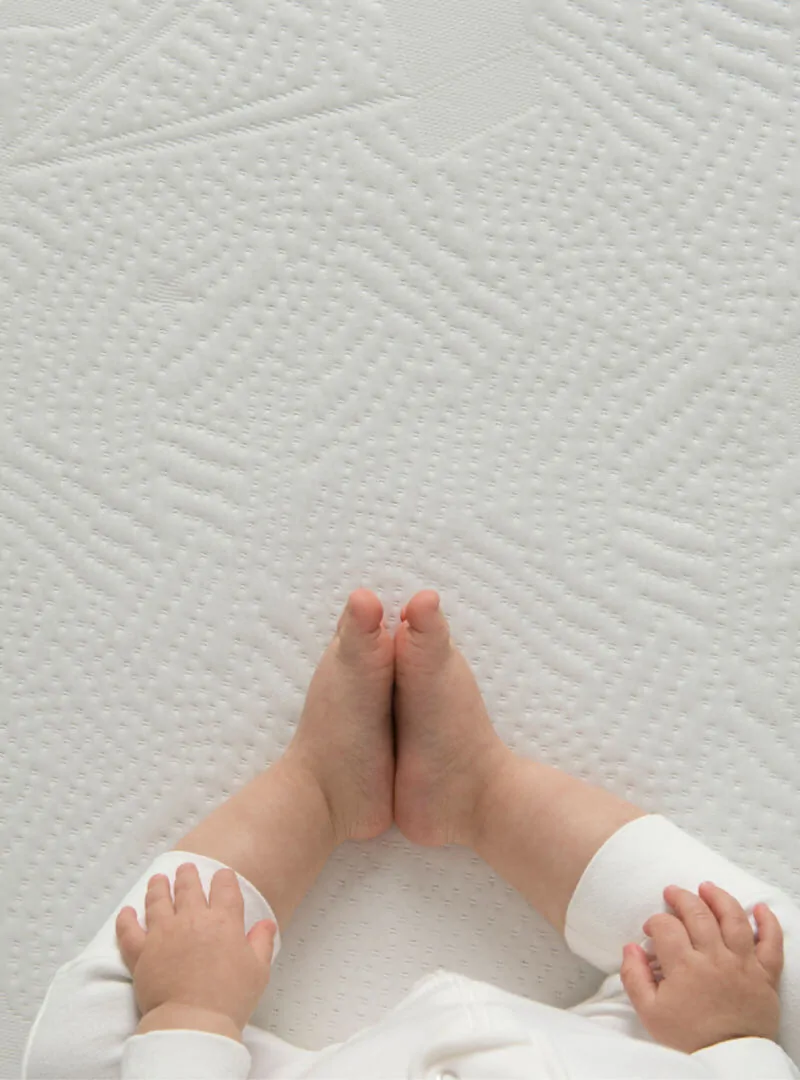 Also, dual-sided models have a firm side that's safer for infants and a softer, cushiony side for toddlers.
Plus, your mattress will come with a machine-washable, water-repellent, organic cotton cover.
And it's hard to believe, but a Bundle of Dreams™ mattress costs between 20% to 40% LESS than other mattresses.
Bundle of Dreams™ mattresses are manufactured in the USA and come in a variety of sizes including kid's mattresses, twin mattresses and full size mattresses.
I really wish back then I could have given my daughter a Bundle of Dreams mattress. I would have spent far less and she would have had a better mattress.
Safe Sleep For Babies
Safe sleep recommendations for babies can sometimes seem overwhelming. For instance, these days the American Academy of Pediatrics recommends your baby sleep in your room, but not in your bed.
When my first daughter was born with a hole in her heart, the pediatrician told me I needed to have her sleep in a crib in my bedroom.
So that is what I did… for the first 5 months. Until, after much consideration, I decided what was best for our family was to co-sleep. I was aware of the risks, so I ensured there were no extra blankets on the bed, and we used a firm mattress that I actually placed directly on the floor. While, I chose to co-sleep, I do want to reiterate that it is not recommended by the AAP for safety reasons.
I believe that you need to listen wisely to advice and recommendations, while keeping in mind risks and what is best for your baby and your family.
Your peace of mind and your baby's health and happiness, and of course safety, are all important.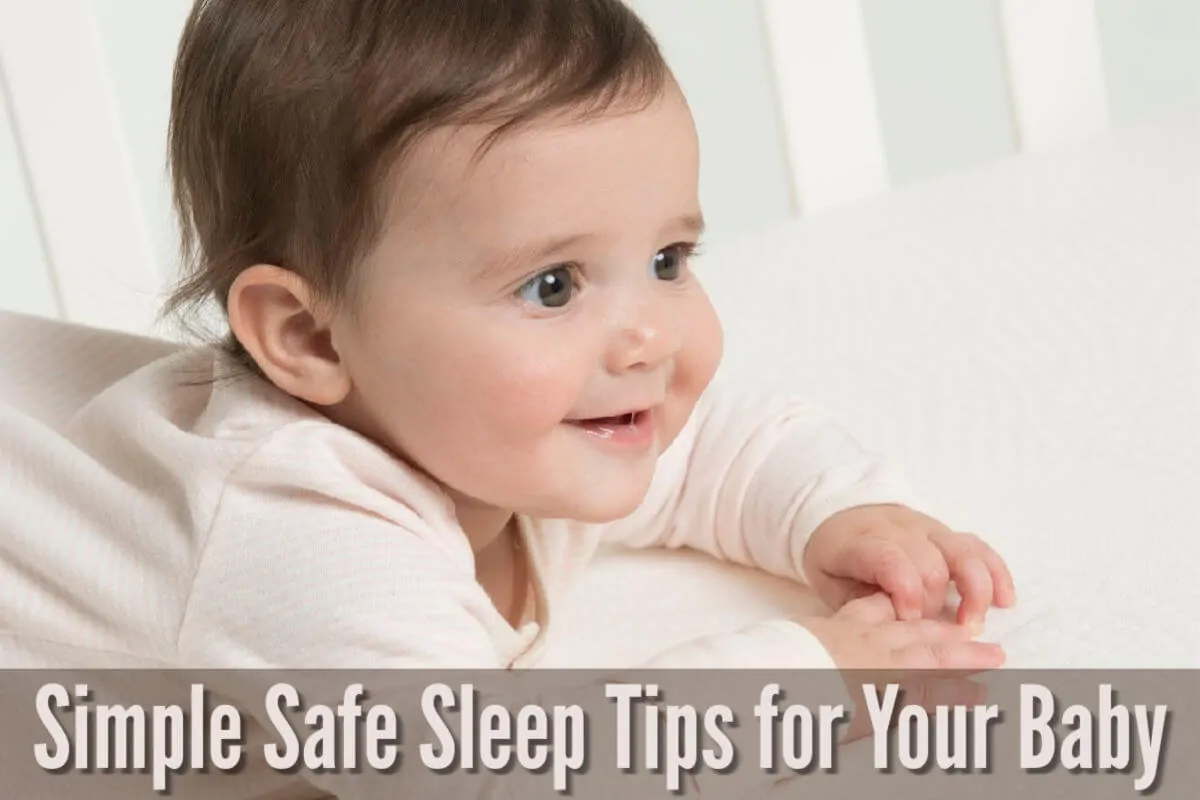 Here are a few simple tips to help your baby have a safe sleep…
Put your baby on their back to sleep. I think this tip is the easiest to follow. Simply start off with your baby sleeping on their back, and you should hopefully not have any troubles with it.

Don't put any soft blankets, pillows, toys, bumpers, or anything else in your baby's bed. Those extras may look cute in photos, but don't leave them in the bed after your photoshoot. Also ensure the mattress fits snugly in the crib and there are no spaces between the mattress and the crib frame.

Stop swaddling once your baby is old enough to roll over.

Don't clip a soother to your baby when they are sleeping. If they roll over, it could be a risk for strangulation.

Use a safe mattress that does not emit potentially harmful gases or chemicals.
There's so much to worry about when you have a new baby. We hope these safe sleep tips and the Bundle of Dreams™ crib mattress help you and your baby sleep peacefully.
Giveaway
Would you like to win a Bundle of Dreams mattress? We will give away one mattress of any size to one lucky winner.
Leave us a comment letting us know which size mattress (crib, twin, or full size) would be best for your family's needs. Also, we would love to hear if you have a sleep tip for babies or children.
Sorry to our Canadian friends, this giveaway is only open to the contiguous US.
Pin it for Later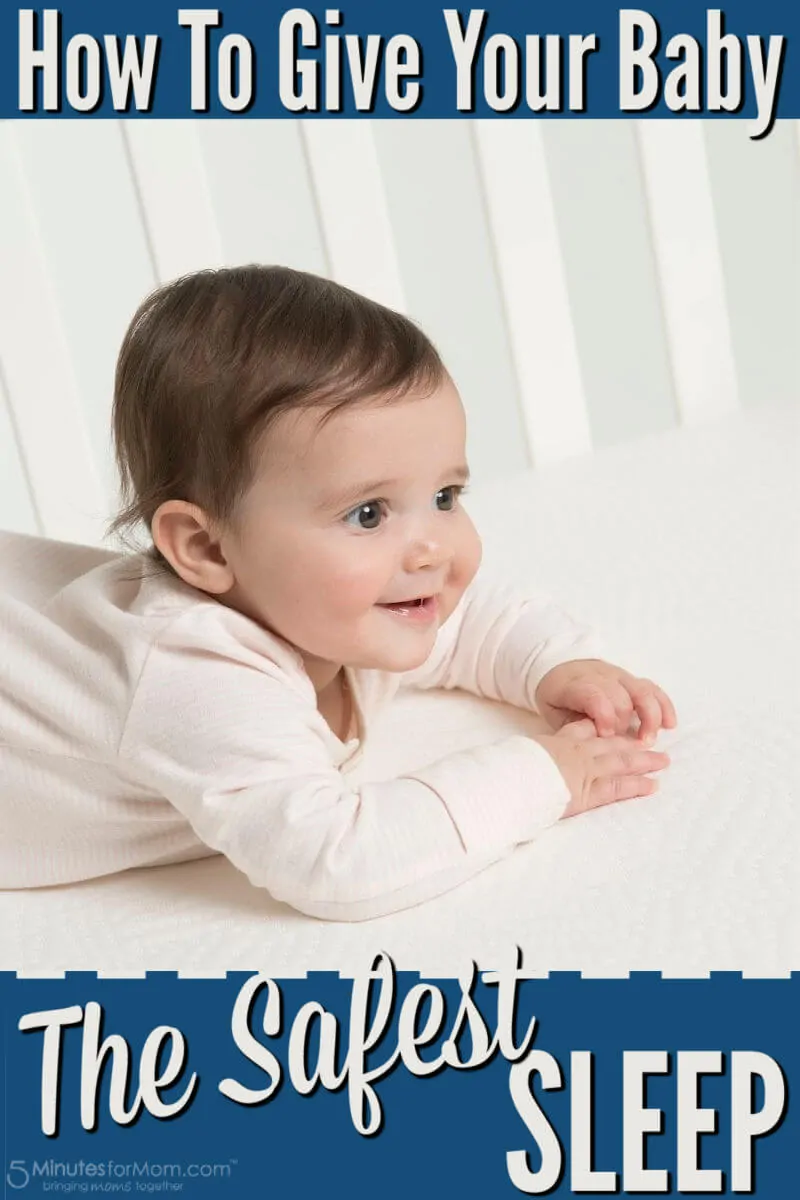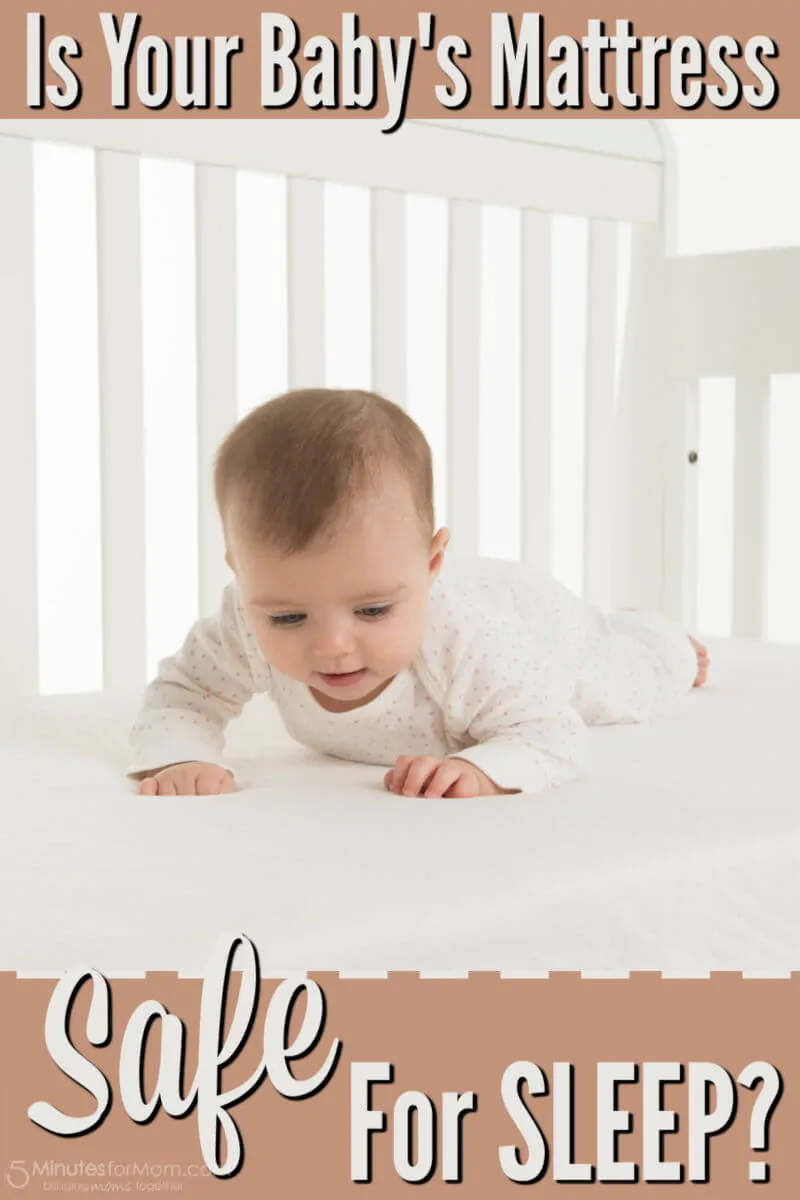 Disclosure: This post is sponsored, so extra thanks for reading and sharing.
Written by Susan Carraretto, co-founder of 5 Minutes for Mom
Talk with me: @5minutesformom and Facebook.com/5minutesformom
Pin with me at pinterest.com/5minutesformom